coupé

Chevrolet Monza
Read More

»

Jaguar XJ-S
Read More

»

Morris Marina Coupé (ADO28) | Brexit
Automotive Art | Photoshop Chop | Featured on the cover of Motorpunk Magazine 04.2019
Read More

»

BMW E9 3.0 Gran Coupé
Read More

»

Mercedes-Benz 560 SEC AMG Widebody with Overfenders (C126)
Automotive Art | Photoshop Chop | Overfenders galore!
---
A good friend of mine recently complained that most of my photoshop chops are side-view only. That is true, because I have more ideas than time and 3/4 view pictures need a lot more time to finish properly than the simpler side-view pictures.
Read More

»

1959 Plymouth Fury Hardtop Coupé SWB
Automotive Art | Photoshop Chop | Full Size – Short Wheelbase
Read More

»

Aston Martin V8 Vantage Low Drag Coupé
Automotive Art | Photoshop Chop | Bespoke Body
---
The Aston Martin V8 Vantage is a beautiful car, no doubt about it. However, the design of the lower rear end is debatable. This is why I choose the side view to create my idea of a low drag coupé. Chopping about an inch from the roof and lowering the car go a long way in improving the overall appearance. I could have removed the bumpers and chrome trim to suit the idea better, but decided to keep them to retain the classic look.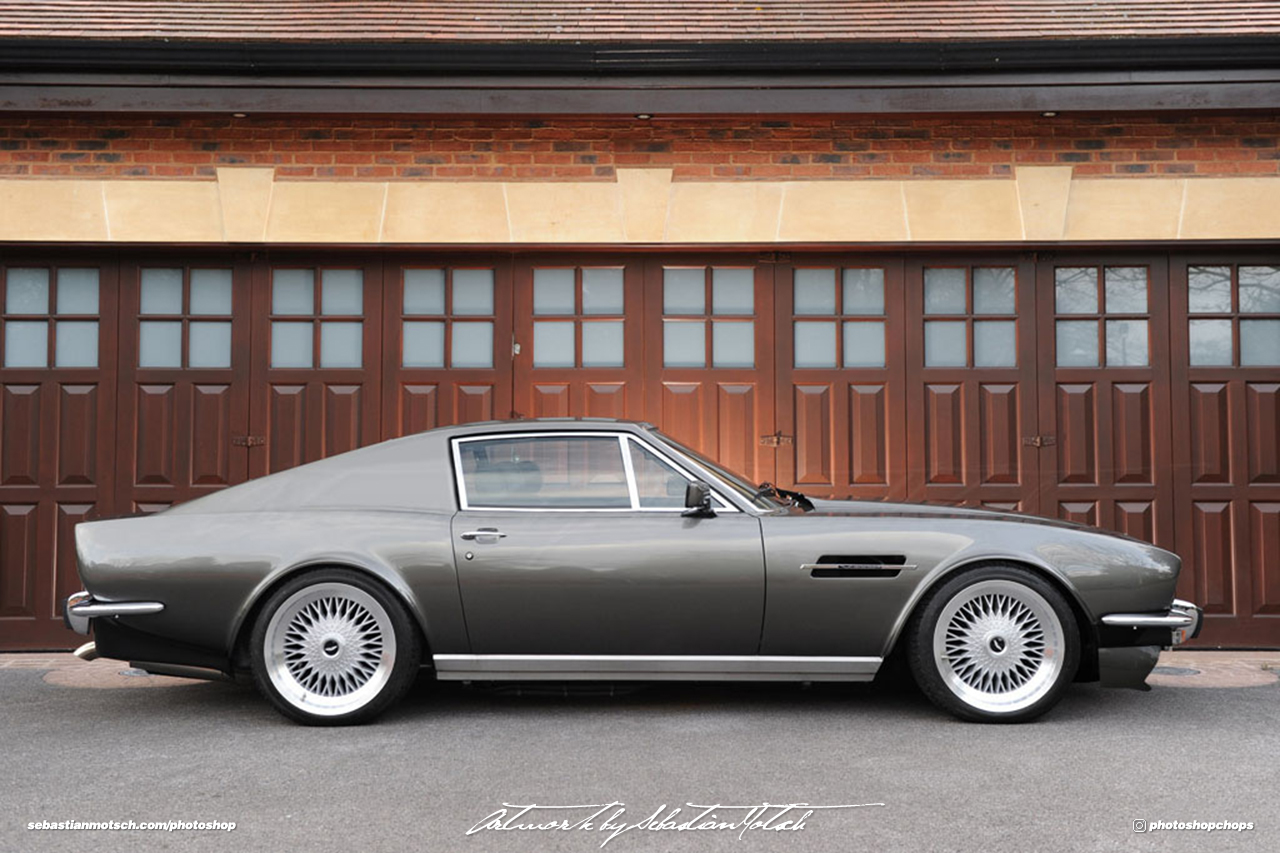 Click here to see the original picture.
---
Sebastian Motsch | instagram @photoshopchops

Volvo 780 T5-R
Read More

»

Alfa Romeo 164 Coupé
Read More

»

SAAB Sonett Mk2 Clubsport
Read More

»

SAAB 9-3 Turbo
Read More

»

La Bretagne est magnifique
Read More

»

Mercedes-Benz C123 | A Comet coupled to a Coupé
Surfing makes hungry and supplies don't last forever. Coming back from shopping groceries at the local supermarket in Lit-et-Mixe, we found this period-perfect car and trailer combination: A shiny blue Mercedes-Benz W123 Coupé with a Constructam Comet 6T caravan in tow.
Read More

»

Chrysler 300C SRT8 Coupé
Automotive Art | Photoshop Chop
Read More

»