Chevrolet Monza 2+2 Spyder
Chevrolet Monza
Automotive Art | Photoshop Chops | Only a few remember this vehicle
---
H-Body
The General Motors H-Body was a subcompact platform sold in the 1970's under different brands, with a choice of body styles and engines. Most of them are long forgotten because only a few people deemed them to be collectible. The Chevrolet Monza was offered in different body styles, some og which have been spruced up Vega vehicles with Monza noses, e.g. the wagon variants.
2+2 Spyder
The best looking and most desirable was the Monza 2+2 Coupé, which could be ordered with three Spyder packages from 1976:
Z01 | Spyder equipment
Z02 | Spyder appearance
Z29 | Spyder equipment package
I found a nice side profile picture of a Monza equipped with those packages and decided to refine it a little. First, the 5 mph bumpers had to go and the bumpers have been smoothed for a cleaner and more aerodynamic look. Second, the body has been lowered over period-correct centerlock racing wheels with Good Year Eagle tires. Third, various chrome trim pieces and the door handles have been removed. All this still doesn't convince me that I would ever want to own such a vehicle, but it was a fun photoshop session and reminded me of the Morris Marina Coupé I created a couple of years ago, which was featured on the cover of MotorPunk Magazine.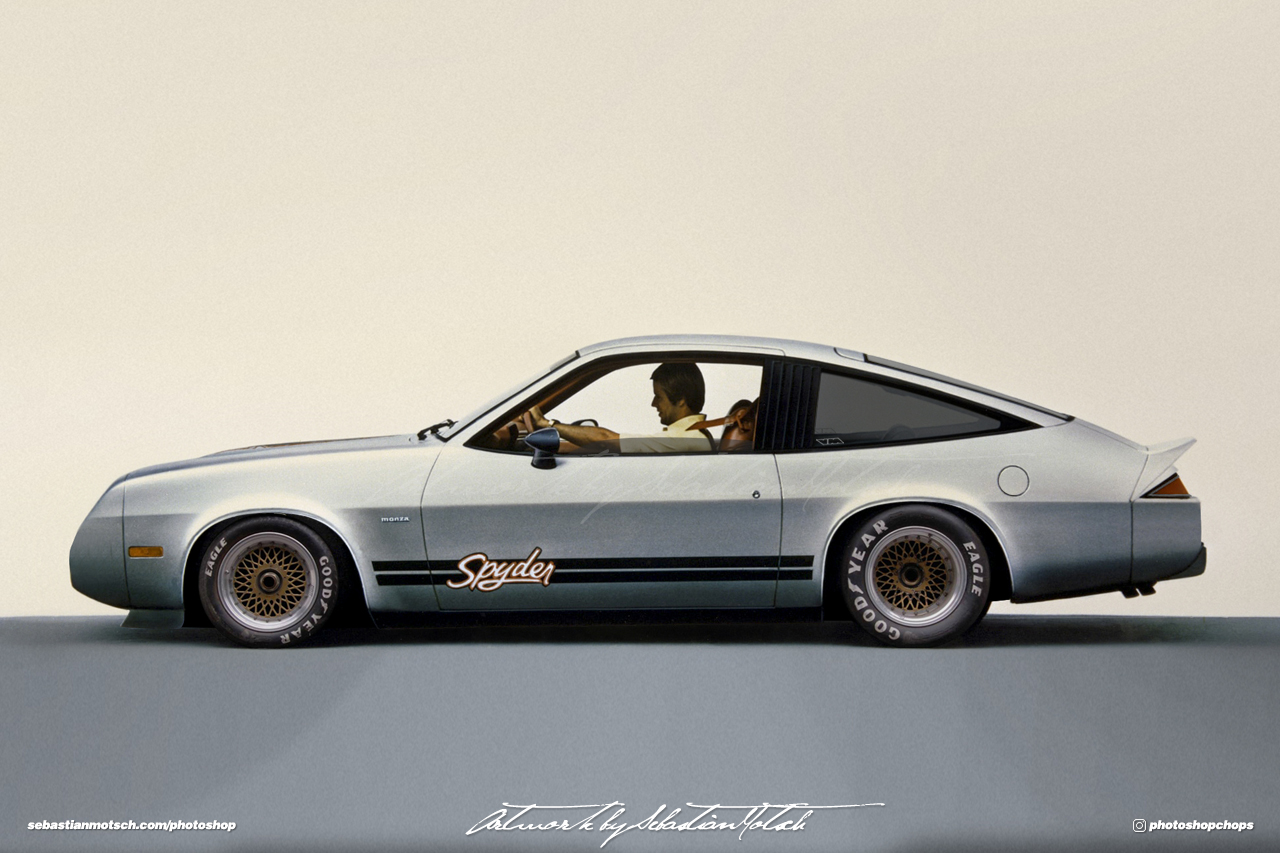 ---
Sebastian Motsch | instagram @photoshopchops