Volvo P1800
Automotive Art | Photoshop Chops | Definitely not shiny

---
Outlaw
Many of my photoshop chops start with the picture of a car that I downloaded a long time ago, had and idea and never got around to start the project. This one is different – it started with the picture of a wheel.
The old school slot mag with quite a bit of patina was calmly waiting (a decade) for a suitable picture of a car to come along and join – or shall I say be joined? This is exactly what I did, after trying the wheel on many pics without success prior to this. Years later, I found a photo shot by Marc Vorgers from ClassicCarGarage, which was a perfect match. The Volvo P1800 oozes patina and the lighting conditions are perfect. I added a few scratches, relocated the wheel arches upwards and lowered the body substantially. The chin spoiler replaces the front bumper and the rear bumper has been shortened and tucked.
The classic Swede turned into an outlaw-style quasi hot rod and would surely stand out at any Volvo meeting.
Purists may cringe a little, but I love a modified classic car that has stories to tell and scars to show.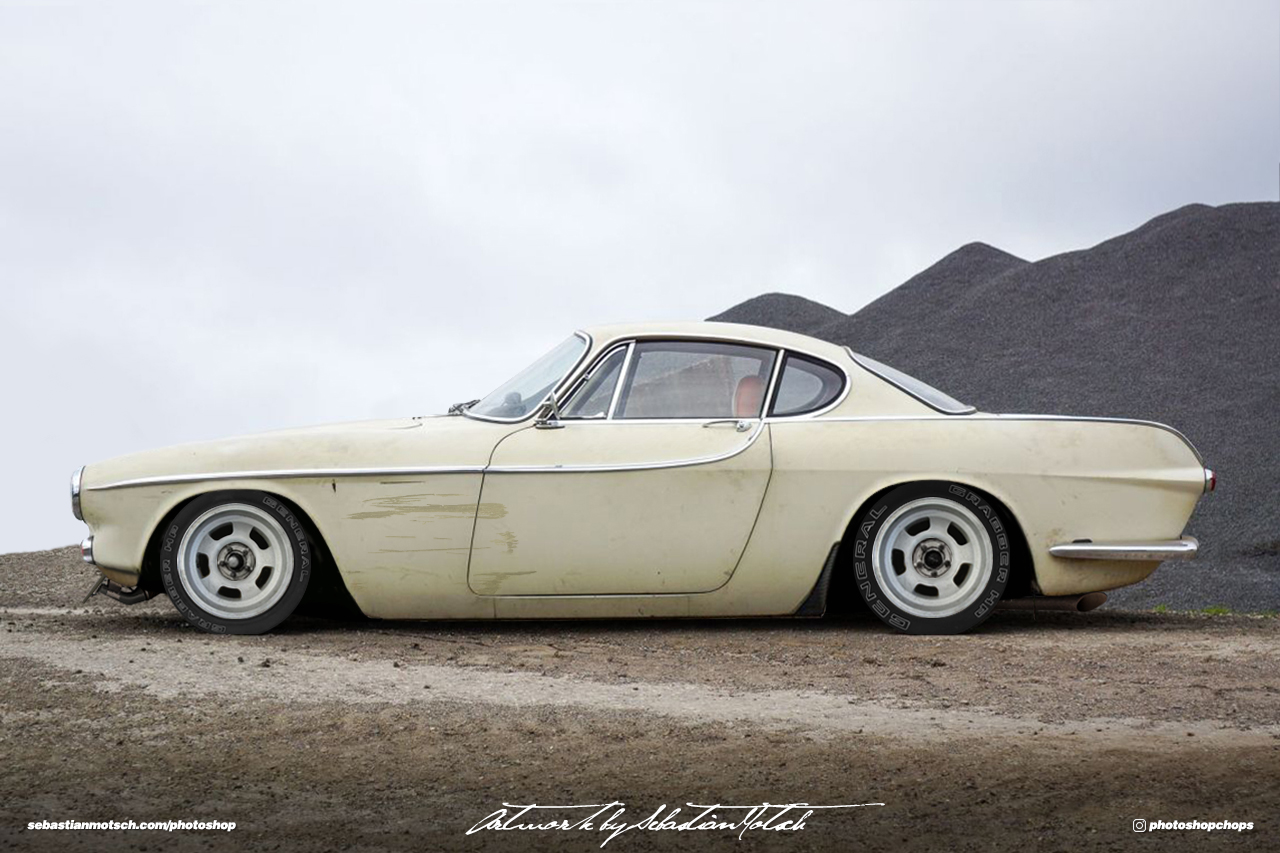 ---
Sebastian Motsch | instagram @photoshopchops