bespoke

Alfa Romeo Giulietta
Read More

»

BMW Neue Klasse 2800 TiSa
Happy New Year to everybody! Ein Frohes Neues Jahr!
Read More

»

Mercedes-Benz C107 450 SLC with Custom Top Chop
Automotive Art | Photoshop Chop | Classic Outlaw

---
When I found the original picture of this Mercedes-Benz C107 450 SLC parked in front of the Nice Matin building, I fell in love with it immediately. The color hues and saturation just scream late 70's / early 80's! The picture was immediately saved to the ever growing to-do folder… and gathered virtual dust for a couple of years. Every once in a while, I opened it and pondered the question how I wanted to modify it. Shooting break? Delivery van? In the end, I went for a classic custom top chop, along with a more contemporary set of larger diameter wheels and lower profile tires. Sometimes small changes go a long way in totally changing a vehicles appearance.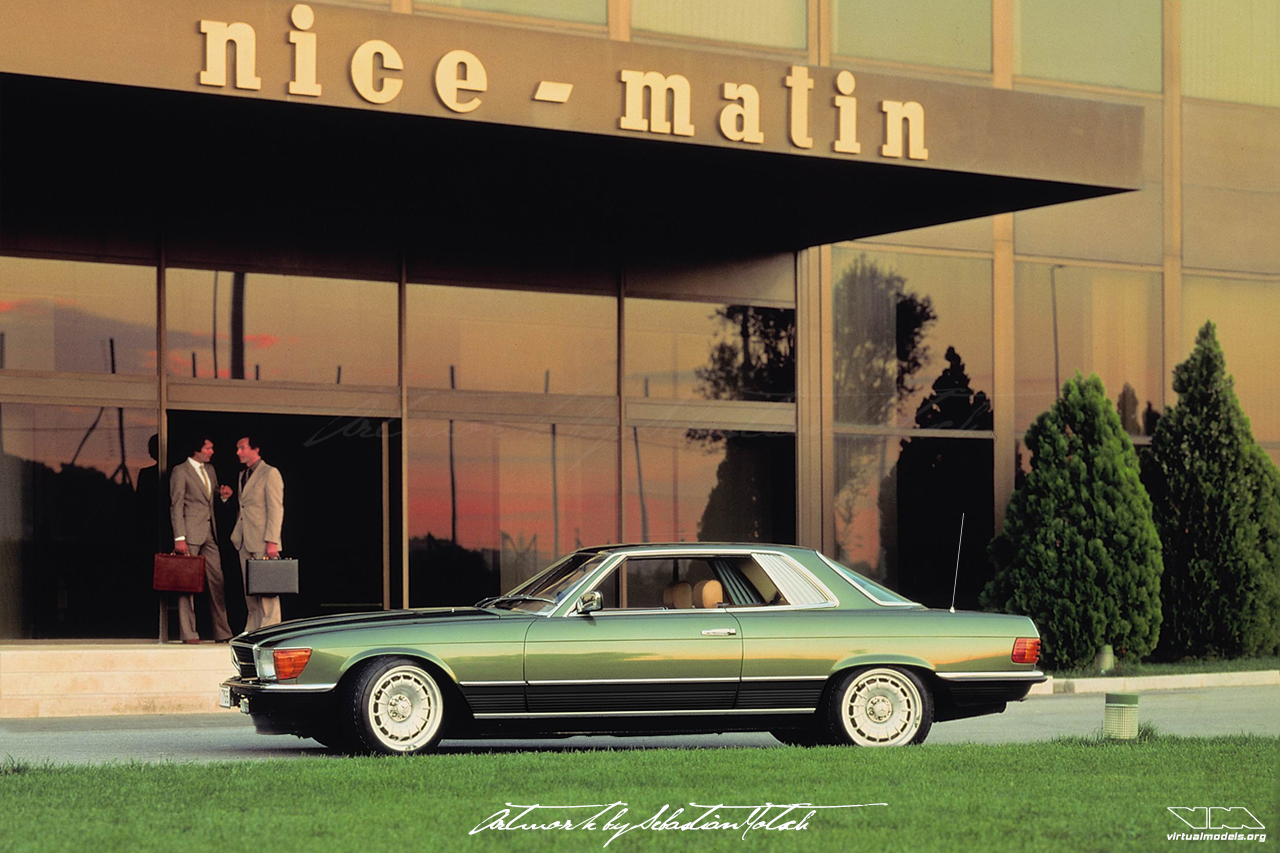 Click here to see the original picture.
---
Sebastian Motsch | instagram @photoshopchops

SAAB Sonett Mk1 Roadster
Automotive Art | Photoshop Chop | Made in Trollhättan by Trolls
---
I have always loved the shape of the SAAB Sonett Mk1 roadster, but similar to the BMW 507 I never liked the stance and choice of wheels. Diameter too large, tires too skinny and a stance that would suit a 4×4 – not my cup of tea on a roadster intended to be driven hard. Fixing these three problems is exceptionally rewarding on many cars from the 60's and 70's, because the designs are often adorable. Apply this recipe to a first generation SAAB Sonett, add a set of American Racing Torq Thrust wheels and tires with white lettering on the sidewalls. Voilà, you have a roadster that it still tiny and nimble, but looks like it packs a lot more punch.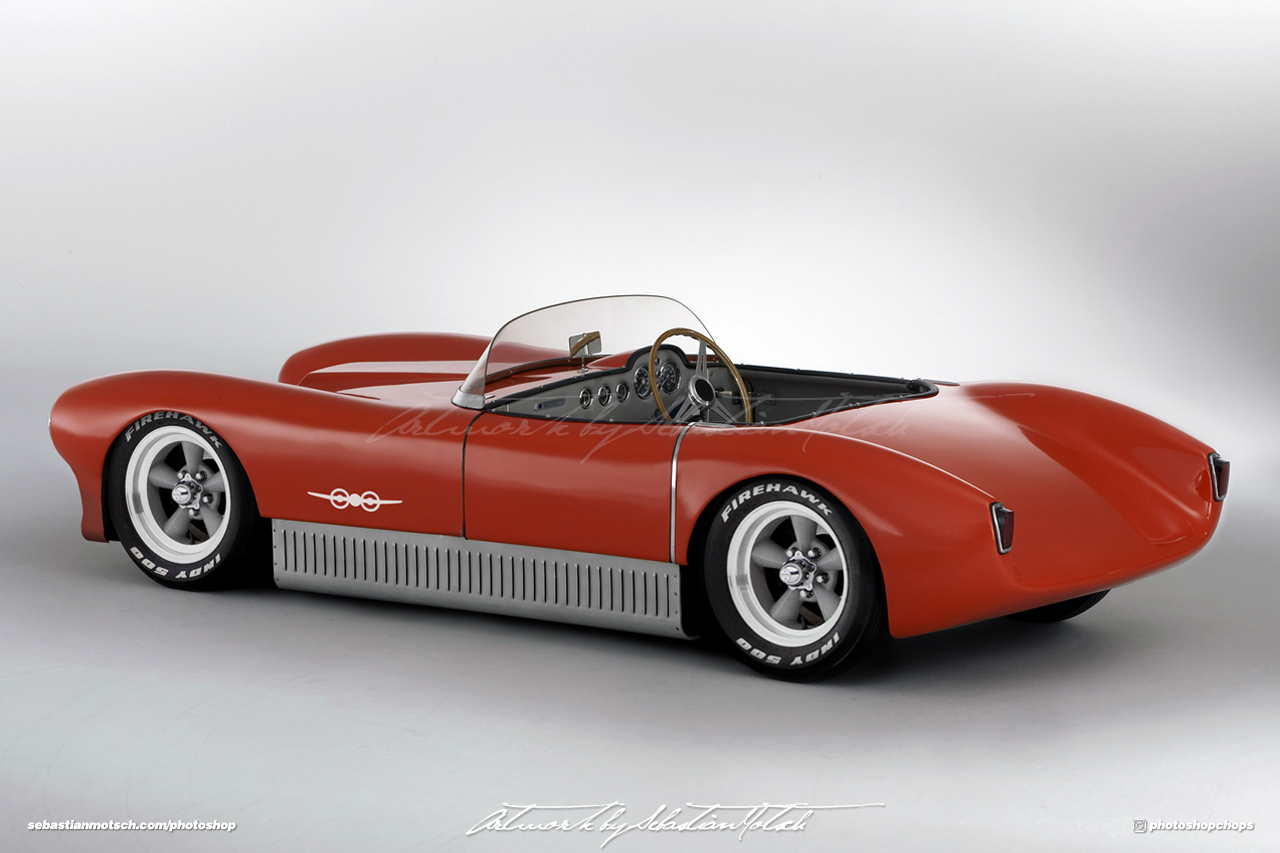 Click here to see the original picture.
---
Sebastian Motsch | instagram @photoshopchops