Alfa Romeo Giulietta Sprint Veloce
Alfa Romeo Giulietta
Automotive Art | Photoshop Chop | Bella Macchina
---
Sprint Veloce
The Alfa Romeo Giulietta is neither a plump girl nor a slouch. She can't be, because the Bertone guys in Torino eliminated two doors and added both Sprint and Veloce to her name. But nonetheless, the overall posture always left something to be desired. Many cars from this era have beautiful lines and lovely details, but never lured me into thinking of wanting to own one. The aforementioned Giulietta is such a vehicle. I always thought she is somewhat cute, but a little chubby looking – despite her rather diminutive size. Paired with the tire size common in this era, this took most of the appeal away. Too short, too high, too narrow.
Transforming a pretty girl into an outlaw
I dismissed this vehicle for decades and never really looked at it until late last year. While discussing various 105-series variants with a friend, I searched for images and for some reason this picture appeared in the results. It hit me at the right moment, in the right mood. Like so many times before the brain sent the photo through some twists and turns, evaluating many prior ideas along the way. A split-second later it popped up: the image how Giulietta could look like once the necessary cuts and stitches had been made and a slight touch of make-up had been applied.
"Elegance is elimination." – Cristóbal Balenciaga
Eliminating unnecessary height and getting the stance just right wasn't an easy feat. Many hours of finessing the proportions and details went into the picture you see below. Creating a modern pro-tourer style was not what I had in mind and therefore aimed for a somewhat period-correct look with a retro-modern touch. Eliminate the bumpers and some chrome trim pieces, section the carozzeria and give a lower center of gravity by adjusting the ride height accordingly. Avid readers may remember the Lancia Flaminia Speciale 3C Outlaw from 2019, which followed a similar approach.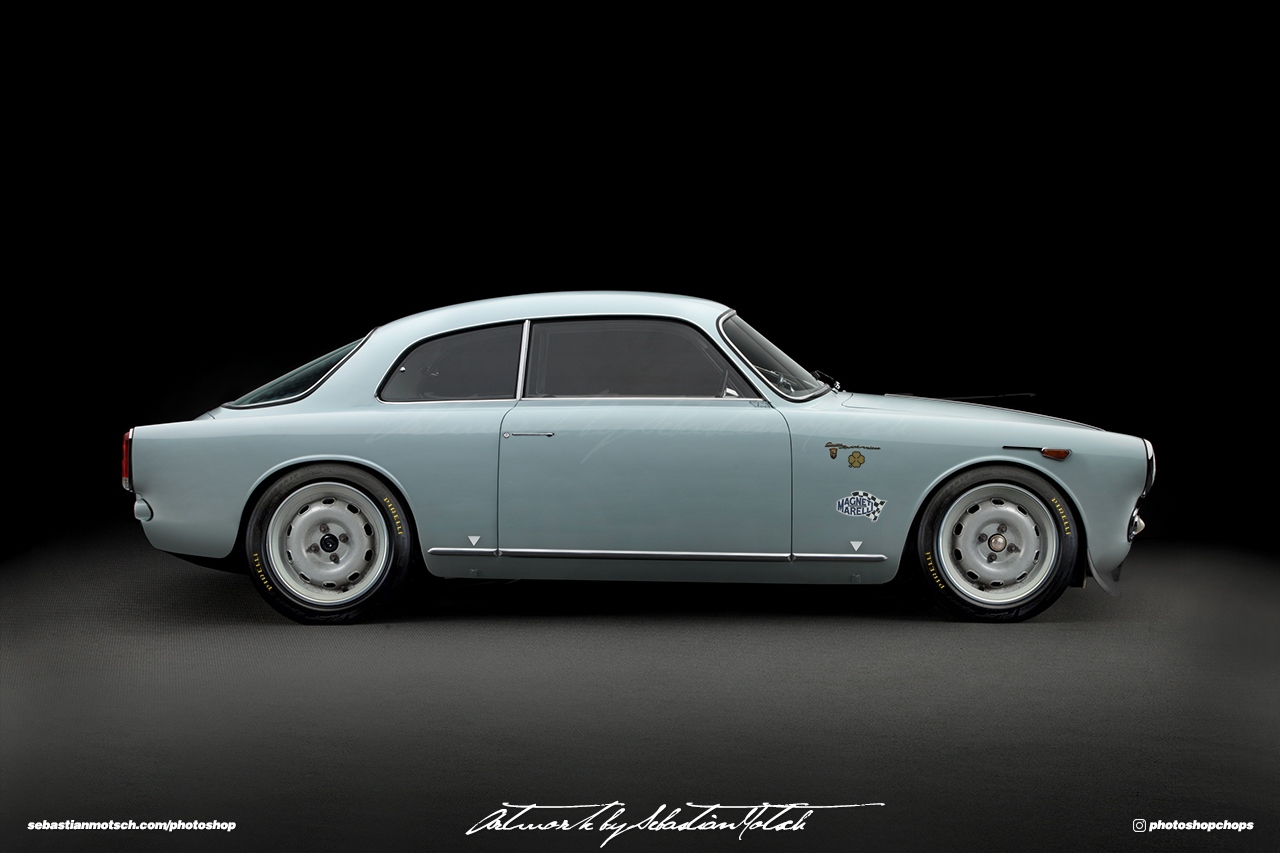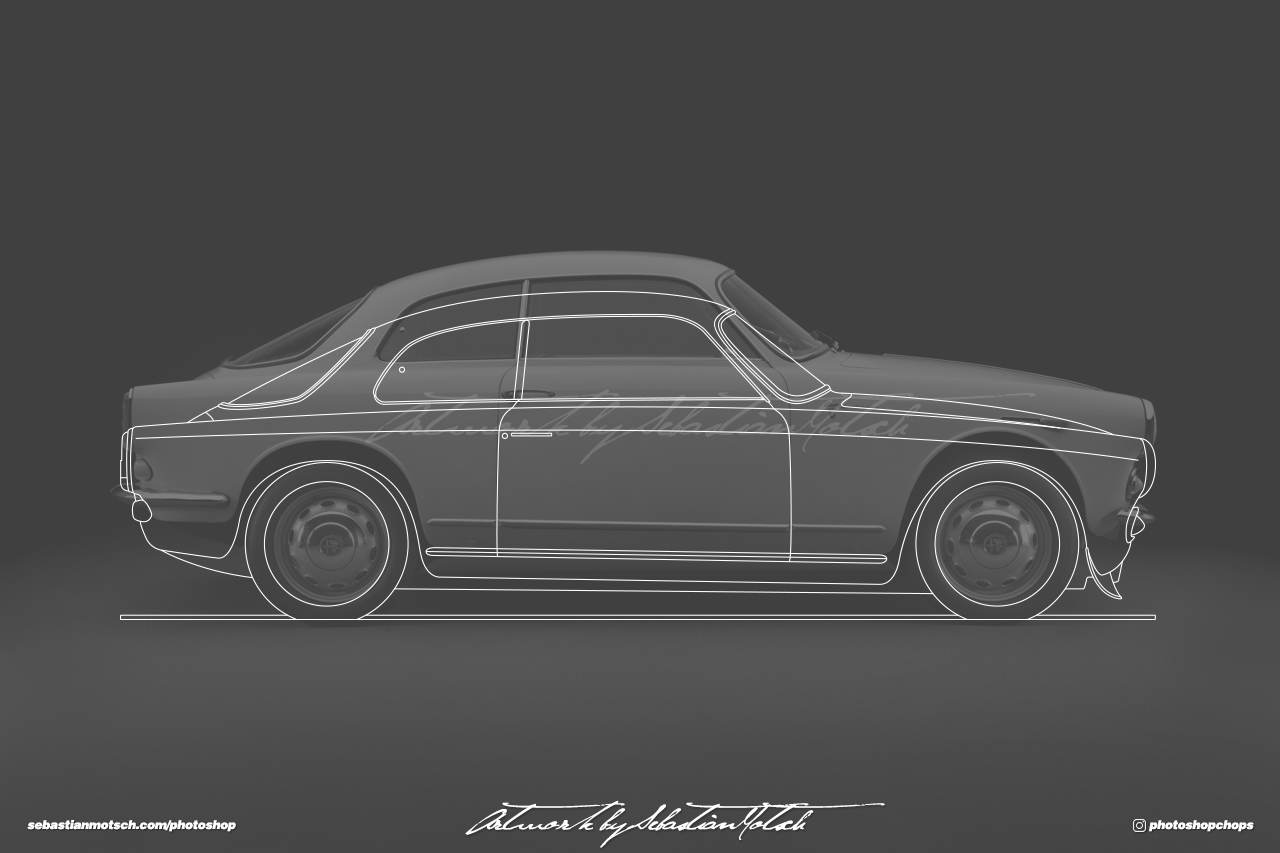 ---
Sebastian Motsch | instagram @photoshopchops