Alfa Romeo Tonale Veloce Zagato
Alfa Romeo Tonale
Automotive Art | Photoshop Chops | Carozzeria Zagato
---
Veloce Zagato
About half a year ago I was invited to the launch of the Alfa Romeo Tonale at my local dealer, Platzer & Wimmer. Ever since seeing it in person, something has been bugging me about the design. The interior is a very nice place to be, it drives allright and the overall proportions are okay for a cross-over / SUV type vehicle, but when viewed from the side, the front and rear bumpers are missing some depth (or length?).
While playing around with a few ideas for the Tonale, a friend send me a link to the freshly reveiled Alfa Romeo Giulia SWB by Carozzeria Zagato. Well then, as I prefer (sports) cars over crossovers or SUVs any day of the week, I was instantly hooked and decided to fuse the two vehicles. Many moons later, after many unseccussful attempts, I had it nailed. The result is what you see below: a tall-ish station wagon like car with lower center of gravity and more interesting lines. As with all my photoshop chops, this could of course be built – but any person willing to do that should be prepared to send a hefty sum of money to Zagato. Mind you, they first need to be convinced that they actually want to build this.
Happy Easter to everybody!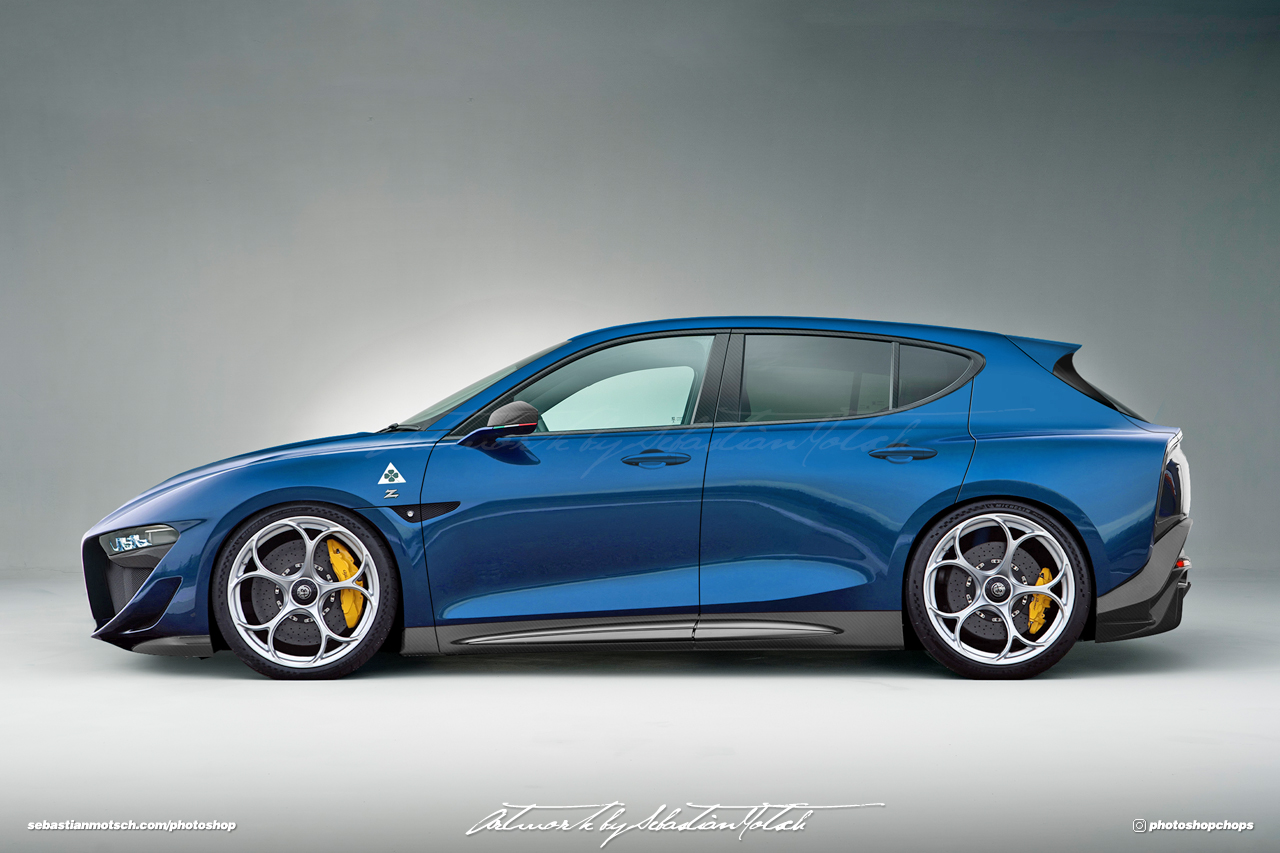 ---
Sebastian Motsch | instagram @photoshopchops