BMW Neue Klasse 2800 TiSa
BMW Neue Klasse 2800 TiSa
Automotive Art | Photoshop Chop | New Class
---
Happy New Year to everybody! Ein Frohes Neues Jahr!
Neues Jahr – Neue Klasse. The BMW Neue Klasse was the foundation on which the legendary BMW 02 and E21 series were built. In the last year, it seemed like every man and his dog customized an 02 or E21. Many of these projects are cool and built to a high standard with excellent finish. A friend asked me if I could photoshop one, but as I had already created the 2002 4-door Touring, 2002 Panel Van and a motorsports orientated V8-swapped E21, I thought the time had come to create something entirely different. There might be some stunning Neue Klasse builds somewhere out there, but I'm not aware of any – and most certainly none that is modified to such an extent.
Wilhelm Hofmeister penned the elegant lines of the body and Giovanni Michelotti consulted to BMW only on some details. I wanted to keep these lines and the overall shape, but give the whole car a more meaningful stance and expression. Imagine a tube frame chassis underneath the body, with period-correct Formula 1 style control arms and suspension. The centerlock BBS E50 feature classic turbo fans and are shod with old-school Goood Year slicks. In order to contain them within the width of the body, the fenders have been flared ever so subtly, E30 style. Front and rear bumpers have been deleted not only to save weight, but also to give it that racecar feel. Accentuated by the front and rear spoilers, reminiscent of an E9 CSL coupé, this machine would look gracefully on any track.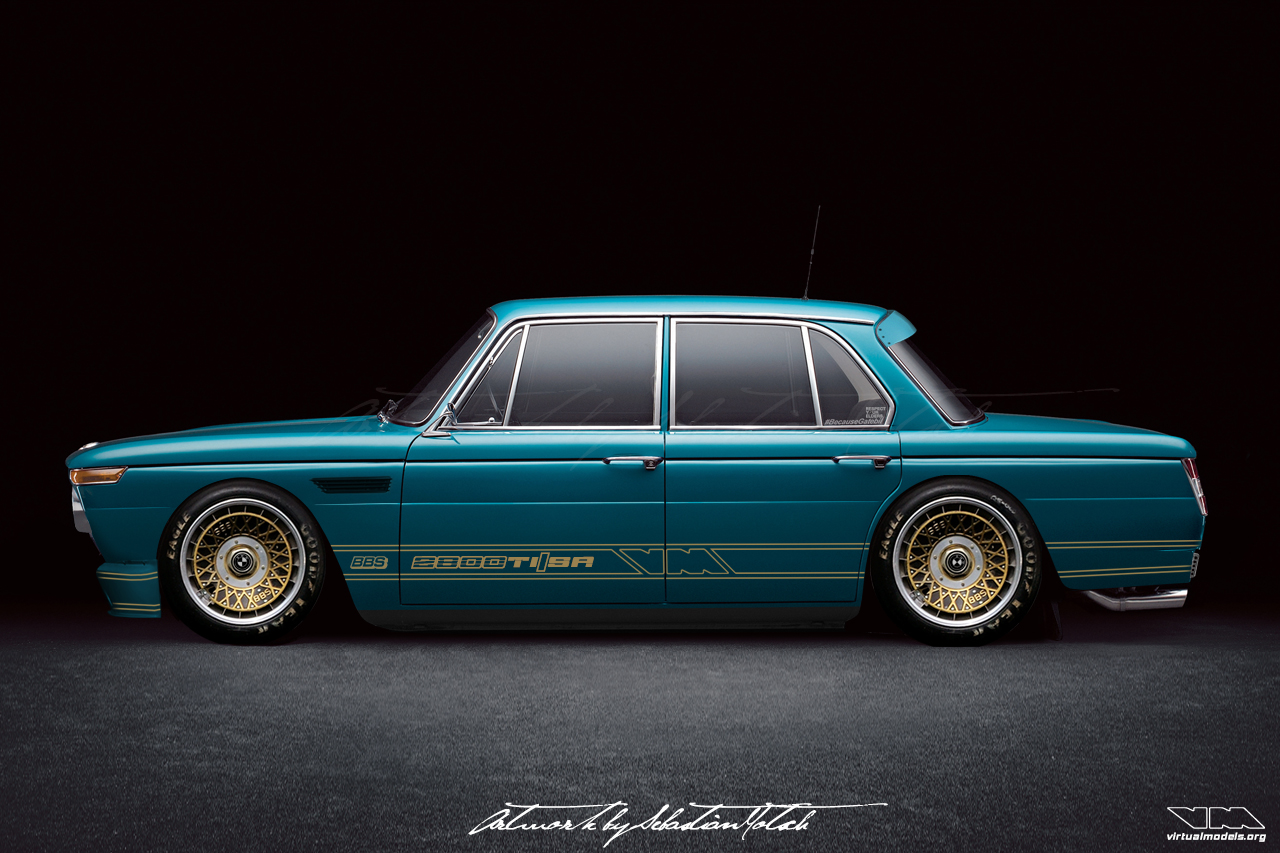 Click here to see the original picture.
---
Sebastian Motsch | instagram @photoshopchops