Alfa Romeo

Alfa Romeo Giulietta
Read More

»

Drive-by Snapshots
Read More

»

Alfa Romeo 159 ti Furgone Assistenza Servizio
Read More

»

Alfa Romeo Alfasud Giardinetta Furgone
Read More

»

Alfa Romeo Spider Quadrifoglio Verde
Read More

»

Alfa Romeo Arna
Automotive Art | Photoshop Chop | Cuore Sportivo
---
When Alfa Romeo and Nissan decided to team up and produce a car, they made a big mistake. The Arna featured Italian underpinnings and Japanese styling. Excuse me? Shouldn't this be the other way around? As much as I like cars with straight lines, this one was just too bland and the scudetto up front is a joke. The car might have been fun to drive, but seriously lacked presence. Was it a runaway sales success? Well… trying to figure that out shouldn't be too hard. However, even the blandest car may be used a base for something a little more exciting. This worked. Sort of. OK, not really. Sorry! Just look at the beautiful hood ornament then, will you? 😉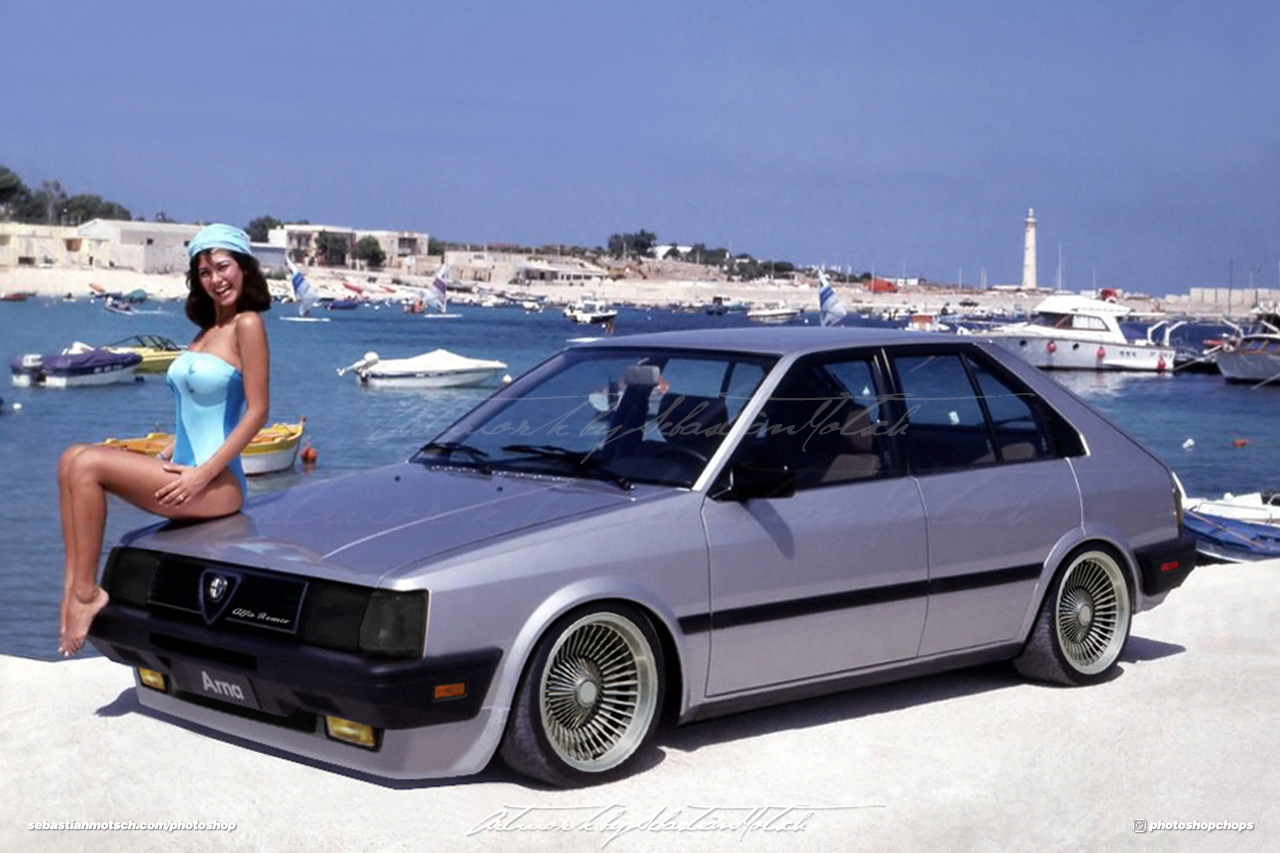 Click here to see the original picture.
---
Sebastian Motsch | instagram @photoshopchops

Alfa Romeo 4C Evoluzione
Read More

»

Alfa Romeo 164 Coupé
Read More

»

Alfa Romeo 33 Cuore Sportivo
Read More

»

Alfa Romeo Alfasud Sprint
Read More

»

Italians in France
Lost Places | Rust in Peace
---
After posting the German cars resting rusting in a field in southern France, Drive-by Snapshots brings you the Italian counterparts found at the same location: the proverbial sleeping beauties. In the first picture, a Lancia Beta Coupé and a Lancia Beta HPE are guarded by an angry looking Simca Aronde.

Read More

»

Alfa Romeo 33 Permanent4
Read More

»