Drive-by Snapshots | Ginza at Night
Drive-by Snapshots
04.05.2019 | Automotive Photography | Drive-by Snapshots | Japan
---
Tokyo | Ginza at Night
The first picture is my favorite of this chapter: a Toyota Crown Taxi in distinguished black, parked next to an old school phone booth. A somewhat timeless picture, as both didn't change much for decades. Coincidentally, the new Toyota JPN Taxi drove past the Century at exactly the moment I took the photo.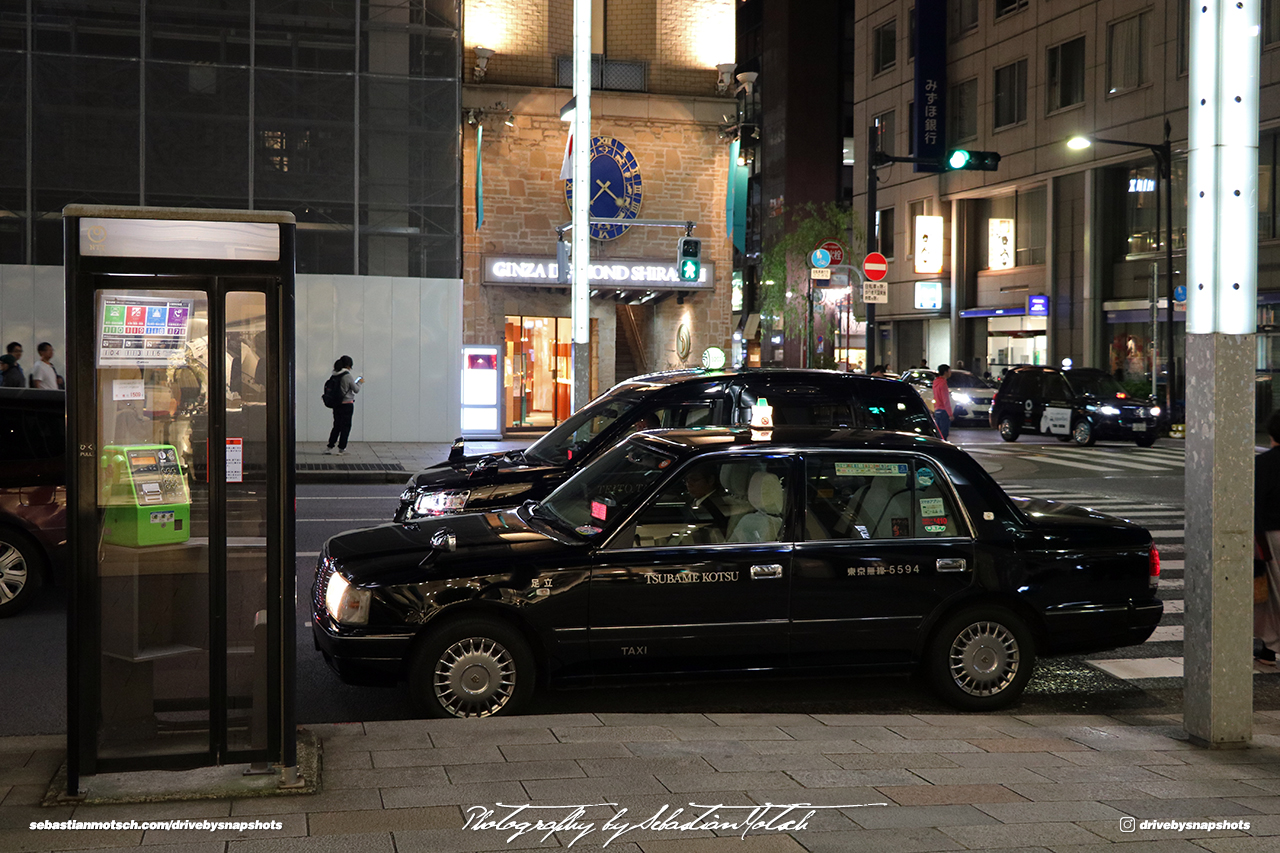 If you have enough money to be chauffeured around in a vehicle that is owned by yourself rather than a taxi company, chances are high that you would opt for a Toyota Century. This classic limousine has been around for decades as well, with a build quality that is astounding. Toyotas own flagship.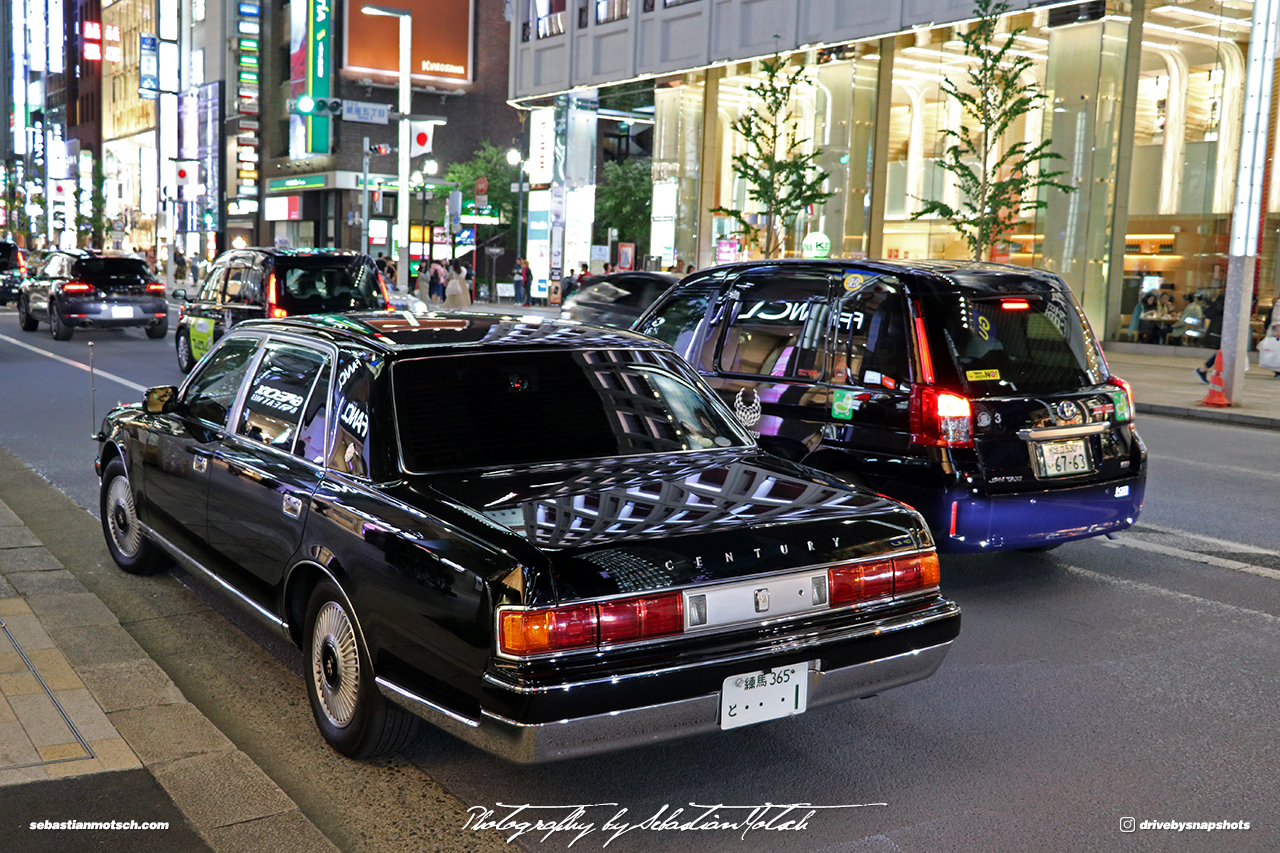 The old Century had to be replaced eventually and the successor looks just as classy and well built as the predecessor. Dimensions and proportions changed on the Mk3, but it is instanly recognisable as the flagship in the line-up of Japans number one automaker.
Younger people able to afford such luxury chauffeur-driven vehicles opt for a Toyota Alphard van, which can be had in various trims from "basic" to luxurious.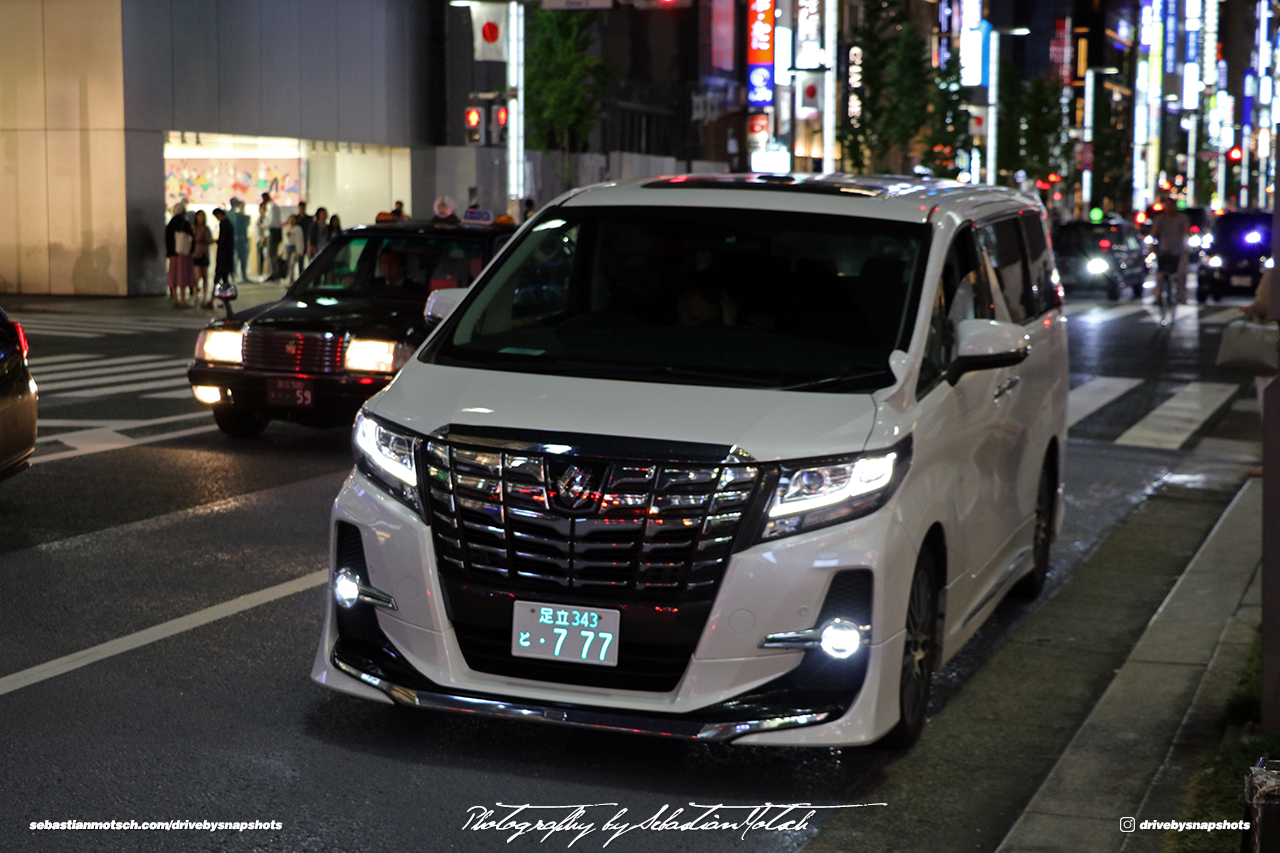 The Maserati Granturismo provided the soundtrack for these pictures. Two other vans I found in the same Ginza street are a Toyota Hiace H200 police van and a Subaru Sambar with a Volkswagen T1 nose conversion.
Walking past the AMG and Lexus showrooms gave me an opportunity to get a glimpse into the shopping experience for wealthy customers.
A nice coincidence, again. Lexus LC500h in the showroom, Lexus LC-F on the street. Exhaust closed, it drove by silently, as did the Toyota Crown Athlete. Lowered and with a set of larger diameter wheels, it had a lot of presence. The Alfa Romeo Giulietta also looked good parked in front of a store.
---
Sebastian Motsch | instagram @drivebysnapshots