Renault

Renault R4 | Nancy, France
Spontan sind wir dieses Jahr an Ostern über die Grenze nach Nancy gefahren und haben das Auto in einem leicht patinierten Parkhaus abgestellt. Der Weg zum Ausgang führt uns quer über das Parkdeck. Wir unterhalten uns über einen der ersten Besuche meiner Eltern in unserem wunderschönen Nachbarland. Jahrzehnte ist dieser Ausflug her und ich stelle mir vor, wie es in dem damals neuen Parkhaus ausgesehen haben mag. Anstelle von silbernen, schwarzen und weißen Einheitsfahrzeugen parkten hier damals Autos in allen möglichen Formen und Farben ― je bunter desto besser.
Read More

»

Winnebago LeSharo | A grey morning in September
RD 6089 near Terrasson-Lavilledieu, on a grey morning. Cruising along with the local traffic… I spotted something based on the Renault Trafic on the side of the road: the Winnebago LeSharo. I have always liked how the French design of the base vehicle integrates well with the American style camper body. If you look at other Winnebago motorhomes of the same period, you can even see a familiar resemblance. Being flanked by a US-spec Peugeot 504 Break was a nice coincidence. The dealer had many other interesting vehicles for sale, some of which you will sooner or later find here at Drive-by Snapshots.
Read More

»

Station Service Ouverte
Lost Places | Rust in Peace
---
Yesterdays' post featured a small service station that went out of business, but isn't fenced off or has a sign saying so. The story today is different. You are looking at pictures of a substantially bigger service station that, for lack of a better word, is closed. Nonetheless, it does sport a sign saying: Station Ouverte.
To tell you the honest truth – this place looked like a film set straight out of a zombie movie! The lack of traffic, heavy clouds and a slight drizzle didn't make it any more friendly or welcoming!
Read More

»

Even though overlooked by most people, the Renault Fuego is a nicely designed car. It does however lack sportiness when factory stock. I flared the fenders, added larger diameter OZ Futura wheels with low profile tires and removed some of the plastic trim.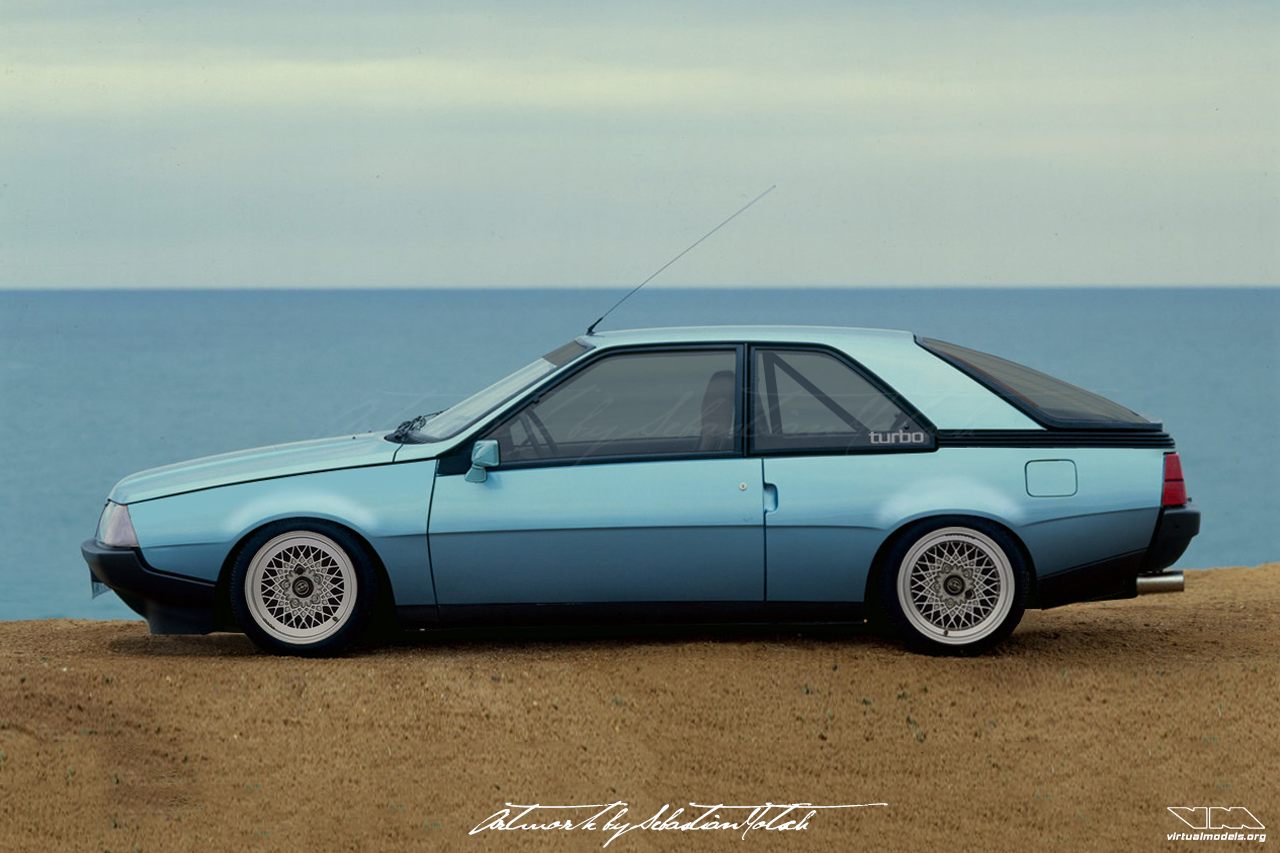 Having spent considerable time of my youth on holidays in France, French cars always remind me of those days. This Renault 5 has been transformed into a little pocket rocket with a turbocharger and intercooler. I have tried a new technique on this one to make body panels look like they have holes.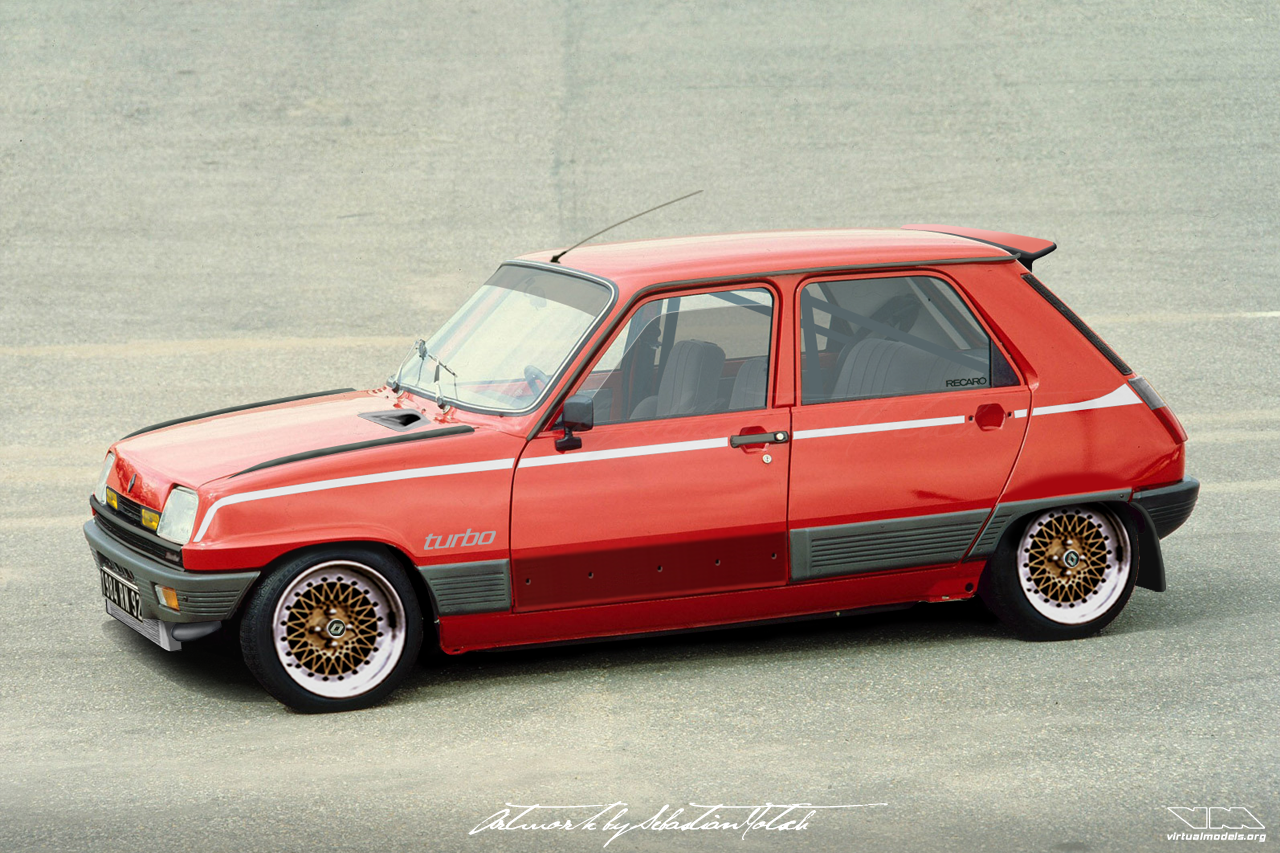 Willys MB Jeep with Renault R4 body
In June 2010 we took the scenic route through the Gorges du Tarn. Climbing out of the canyon and heading towards Le Puy, we drove past a service station somewhere in the rural Département Lozère.
Read More

»

Station Service Le Rousset
Lost Places | Rust in Peace
---
When was the last time you found something not only totally unexpected, but also thought to be extinct by now? Trundling along the Route Départementale D27 at a leisurely pace on a hot day with no cloud in sight, we had a moment just like that, when we found the cutest rural petrol station and workshop. The icing on the cake most definitely was the color-matched Renault R5, which made the scene even more unreal.
Read More

»

La Bretagne est magnifique
Discovering the Bretagne region in France is always a stunning experience: the wild coast, the important landmarks, unique rock formations and then some more. Driving from one interesting spot to the other never gets boring. Around every corner you turn, there is something of historical significance waiting to be looked at. Being a car aficionado that loves to take Drive-by Snapshots, I always make sure to look out for interesting vehicles. However, sometimes the interesting stuff is not around a corner at all, but rather right within your focal vision.
Read More

»

Renault Alpine A110 à Andelot-Blancheville
On our way to a wedding in France we opted to take the more scenic Routes Nationales. Driving two days instead of one and taking pictures of interesting things on the way is just so much better than trundling along on the boring Autoroute at 130 km/h.
Read More

»
Renault 11 Turbo | Replica of a rallye legend
Driving through central France. Cloudy skies with the odd rain shower now and then. An uninspiring town along the road. A boring Renault dealership. Wait! Boring? No way! Around the back, they had something interesting: A Renault 11 Turbo Rallye replica. I always like to see the simple, yet striking, designs of an era long past. Make sure to check out the video further down in this post, as it features a couple of these legendary machines.
Read More

»

Lost places | Biarritz, Château d'Ilbarritz
Lost Places | Rust in Peace
---
Biarritz, France. A beautiful sunny and warm day in spring. I was driving around randomly, looking for interesting things to take pictures of. Finding the old Château d'Ilbarritz by chance, I hiked up the hill to have a closer look. Quite an impressive building, overlooking the Atlantic Ocean and the Biarritz Golf Course. Peeking over the fence was rewarded by a nice surprise: two classic cars enjoying the early summer sunshine, completely undisturbed. An 02-Series BMW and a Renault R4, both early models with more chrome trim than the later models.
Read More

»

Renault R5 A5 Turbo | Up the hip!
Finding this little gem in Hossegor was a treat. The silver of the Renault 5 A5 Turbo matched the orange in the background perfectly. Looking at the picture again recently while resizing it and adding the watermark, I discovered something in the picture that I had missed previously: the store is called HIP UP – and the little girl is sitting up on daddy's hip. Funny coincidence, isn't it?
Read More

»

Renault Dauphine | Like ice in the sunshine
Imagine a sizzling hot day early in June, with temperatures well over 30°C and no wind whatsoever. We are cruising through the pine forests between Biarritz and Bordeaux at a leisurely pace with the windows and sunroof wide open. The loudspeakers of the trusty old Mercedes play a tune most Germans immediately associate with childhood memories of family summer vacations.
Read More

»