Winnebago LeSharo | A grey morning in September
Winnebago LeSharo | A grey morning in September
RD 6089 near Terrasson-Lavilledieu, on a grey morning. Cruising along with the local traffic… I spotted something based on the Renault Trafic on the side of the road: the Winnebago LeSharo. I have always liked how the French design of the base vehicle integrates well with the American style camper body. If you look at other Winnebago motorhomes of the same period, you can even see a familiar resemblance. Being flanked by a US-spec Peugeot 504 Break was a nice coincidence. The dealer had many other interesting vehicles for sale, some of which you will sooner or later find here at Drive-by Snapshots.
A couple of years ago, I spotted another Winnebago LeSharo in Switzerland. Seems like the sun never shines, when I cross paths with one of these rare campers from the oil crisis era. Click here to download the official Winnebago brochure in PDF format.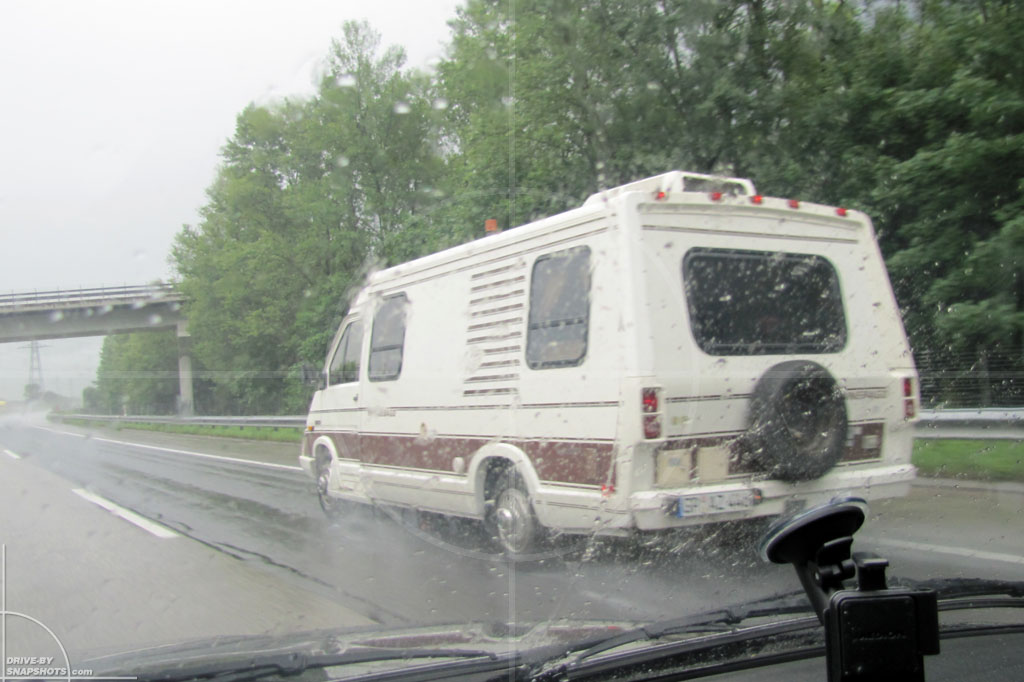 At the 2012 StreetMag US Car Show in Geiselwind, I spotted another Winnebago LeSharo. This one seemed to have been restored not too long ago, judging by the condition it was in.