Renault 18 Shooting Brake
Renault R18
Automotive Art | Photoshop Chops | Coachbuilt
---
Shooting Brake
This is another one of those 15 minute challenges. I found a (very small and bad quality) picture of a Renault R18 Turbo wagon and thought this might look good converted into a shooting break. The actual shooting break conversion was done in six minutes, but it took forever to modify the rear wheel arch and to get the stance just right. The original ride height is more suited to a 4×4 trail than to a regular road and naturally I changed it. I kept the original wheel design, but increased the diameter an inch to 15″. This was fun, but it's a shame the quality of the picture is horrible.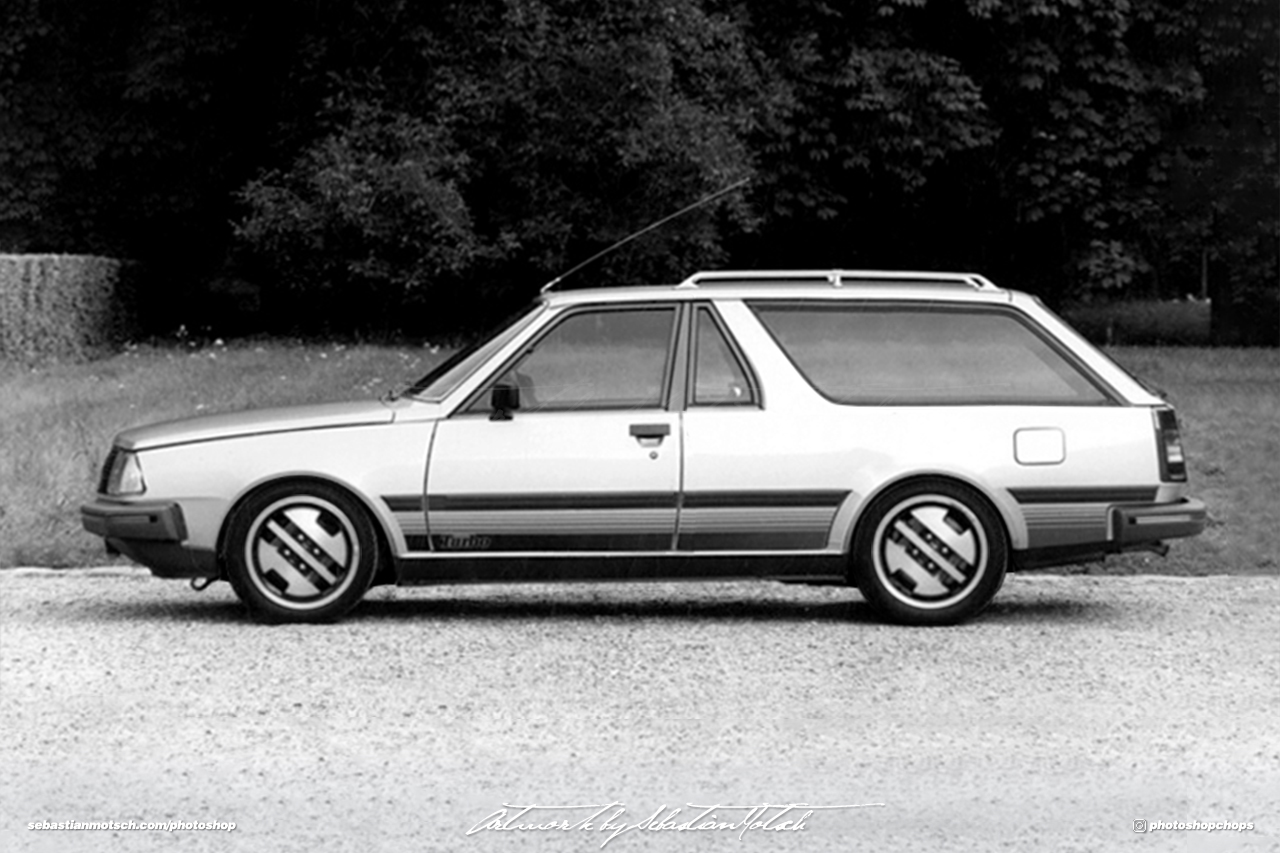 Prefer stock ride height and body? Check out the original picture.
PS: I might re-create this with a better picture at some point in the future.
---
Sebastian Motsch | instagram @photoshopchops