Renault 25
Automotive Art | Photoshop Chop | Shoulder Pads are mandatory
---
TX Série II
The late 1980's in Europe. Outdoor activities like climbing and skiing were all the rage and wearing neon-colored gear on one of the new snowboards was awarded with extra points for coolness. Many cars sported similarly colored Trim-line™ stickers during that period, adding at least half a horsepower to the blessed chariot. In between the trips to the Alps, people got double coolness points for wearing shoulder pads – another trend that would fade away sooner or later. All this Zeitgeist is neatly depicted in this Renault ad, where a shoulder pad equipped lady stands next to a Renault 25 TX in front of a bus stop at Rue des Pins, Bois de Boulogne (Paris). What the viewer sees in this scene is entirely up to his own interpretation. Will she choose one of the guys for a trip to the mountains? Are the other blokes going to sit in the comfortable back seat, or do they have to wait for the bus?
Either way, there is something I definitely wanted to change: the ride height of the vehicle. In order to give the R25 a more muscular look and some shoulder pads (aka larger wheels), I modified various parts of the body and exchanged the chrome trim pieces for blacked-out items. However, I couldn't force myself to apply period-correct but horrible stickers, which would only mess with the elegant lines of the body. So… would you hop in this ladies' car for a weekend getaway?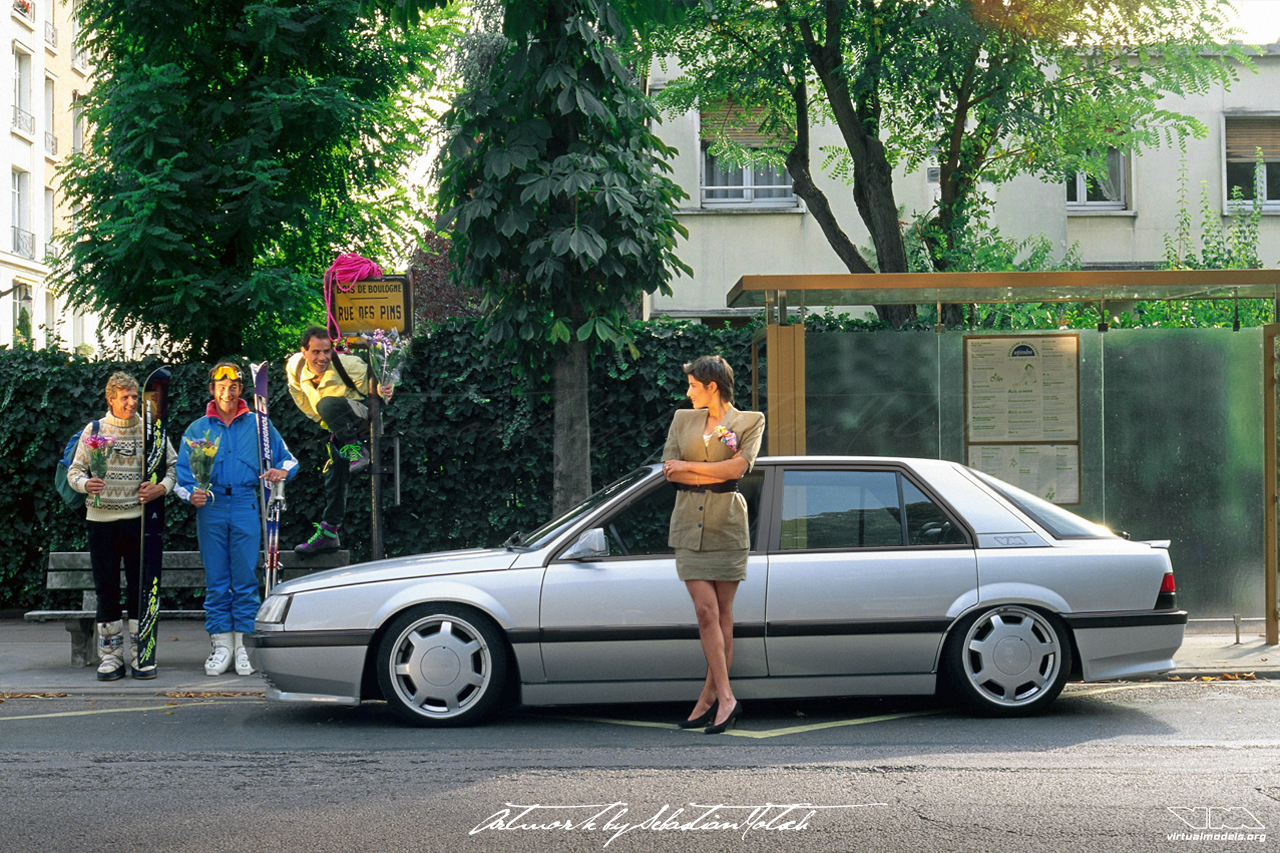 Click here to see the original picture.
---
Sebastian Motsch | instagram @photoshopchops