Racing

Chevrolet Corvette C4 Spyder
1:24 Scale Model | Revell SnapTite | Built by Sebastian Motsch
Read More

»

Chevrolet 3100 Pick-up | NASCAR
Photoshop Chop | Racetruck | Conversion
---
Avid readers of my photoshop blog might remember that I have modified the Chevrolet 3100 Pick-up before, but with a totally different intent. Back in 2011, I converted the truck to a dually setup to increase payload and chopped the top just for fun. This time around, the same truck serves as a canvas for a different idea. NASCAR introduced trucks in the mid-1990's and I wondered what a more historic take on this idea might have looked like. It depends on the engine setup if it would be fast. The added aerodynamics might help the old truck to look sportier, but it still is a rather large brick. I could have chopped the top, but ultimately decided against it.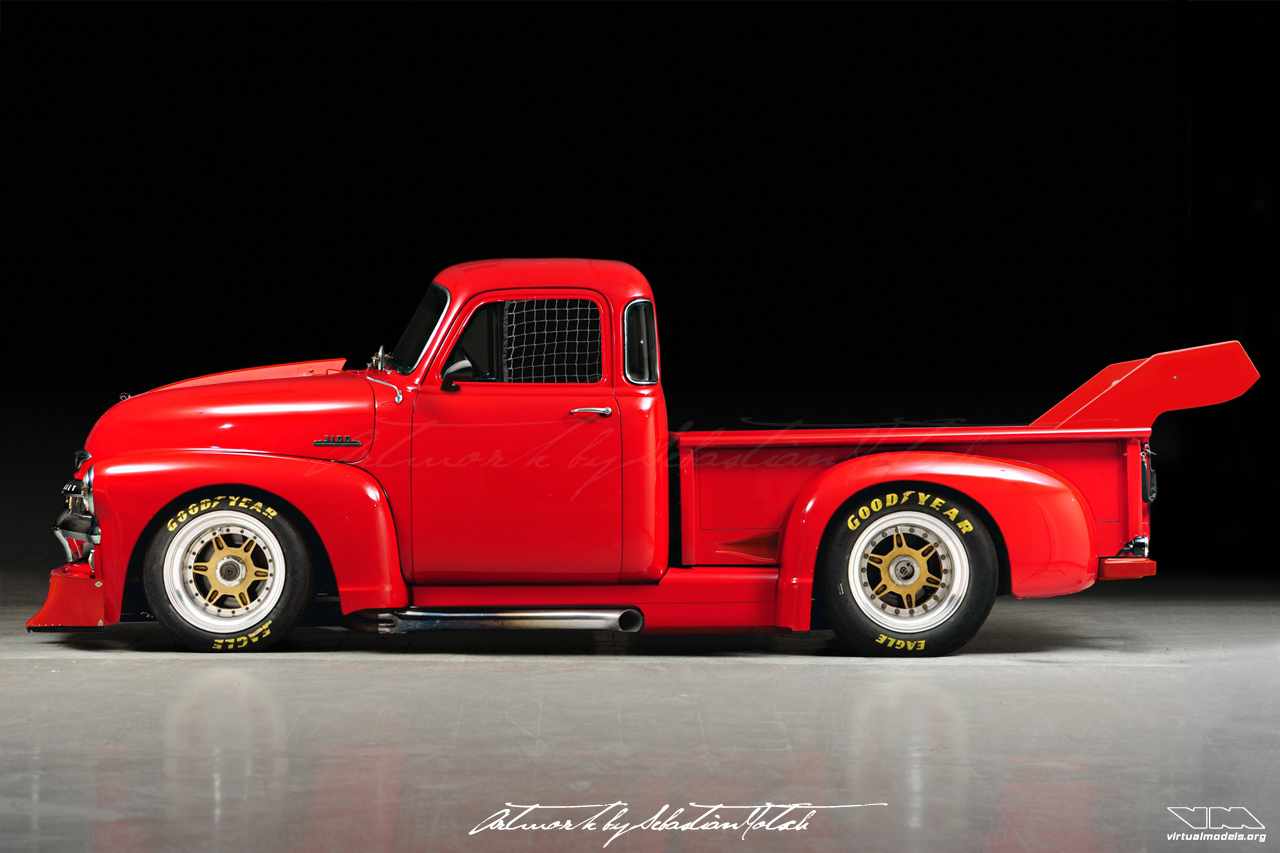 Jaguar F-Type Group 44 | GT4-spec
---
Ask any of my friends and they will tell you that I don't like green cars. At all. However, to every rule there is an exception and in my case, the exceptions are the (predominantly white) Group 44 cars with their two-tone green liveries sponsored by Quaker State.
Read More

»

Porsche 928 LSR Shooting Break | Bonneville Land Speed Record
2019.06 | Photoshop Chop | Land Speed Record
---
The Porsche 928 is a grand tourer by definition and was never intended to be used for motorsports. Covering long distances at high speeds is what this vehicle feels most comfortable at.
Read More

»
24 Heures du Mans 2014 | Starting grid and first lap
Everybody know about the starting procedure of the 24 Heures du Mans race. The cars are lined up in an angle in front of the pit lane wall. But… theoretically knowing about it and seeing it live are two different things entirely. All the buzz on the starting grid is quite interesting…
Read More

»

Porsche 919 Hybrid LMP1 @ Le Mans 2014
One of quite a few Porsche 919 Hybrid LMP1 models in 1:1 scale that graced the Michelin booth at the 24 Heures du Mans 2014. A stunning car and engineering masterpiece… but not particularly pretty. It might have looked a lot better had it sported a Martini or Gulf livery. Maybe next year?
Read More

»

When the new Lotus Europa came out I was a bit disappointed with the styling. To me it looked rather boring. Therefore I decided to turn it into a racecar. Whether it fits GT2 or GT3 specifications was not relevant back then.