Jaguar F-Type Group 44 | GT4-spec
Jaguar F-Type Group 44 | GT4-spec
Automotive Art | Photoshop Chop | Racecar Concept
---
Ask any of my friends and they will tell you that I don't like green cars. At all. However, to every rule there is an exception and in my case, the exceptions are the (predominantly white) Group 44 cars with their two-tone green liveries sponsored by Quaker State. Bob Tullius, Brian Fuerstenau and Dick Gilmartin founded Group 44 in 1965 and they raced British Leyland products exclusively, many of them from Jaguar, until 1985. Looking at a picture of their Jaguar XJ-S Trans-Am race car, I wondered how this iconic livery would look like if applied to the lines and curves of the F-Type. I deliberately chose a model without a rear wing, as a nod to the wingless XJ-S.
Applying the green Group 44 livery to the car wasn't easy, because the lines behind the door don't match those on the rear bumper. After several tries, I came up with the idea to follow the lines and give it a kink below the Good Year sticker. You can see other artists try on the same topic here, here and here. It's now up to you to make a decision which result you like best. The vehicle was lowered to achieve a stance suitable for racing and fitted with front and rear tow hooks. Turbofans and yellow Good Year lettering give a retro touch to the wheels. The overall shape of the F-Type has not been altered with, in order to comply with GT4 specifications. The rear quarter window was replaced by a carbon panel that houses a racing fuel lid. Purely for aesthetic reasons I deleted the rear license plate recess and thus gave the rear of the F-Type a much cleaner look. The car looks much wider now, even though the stock measurements didn't change.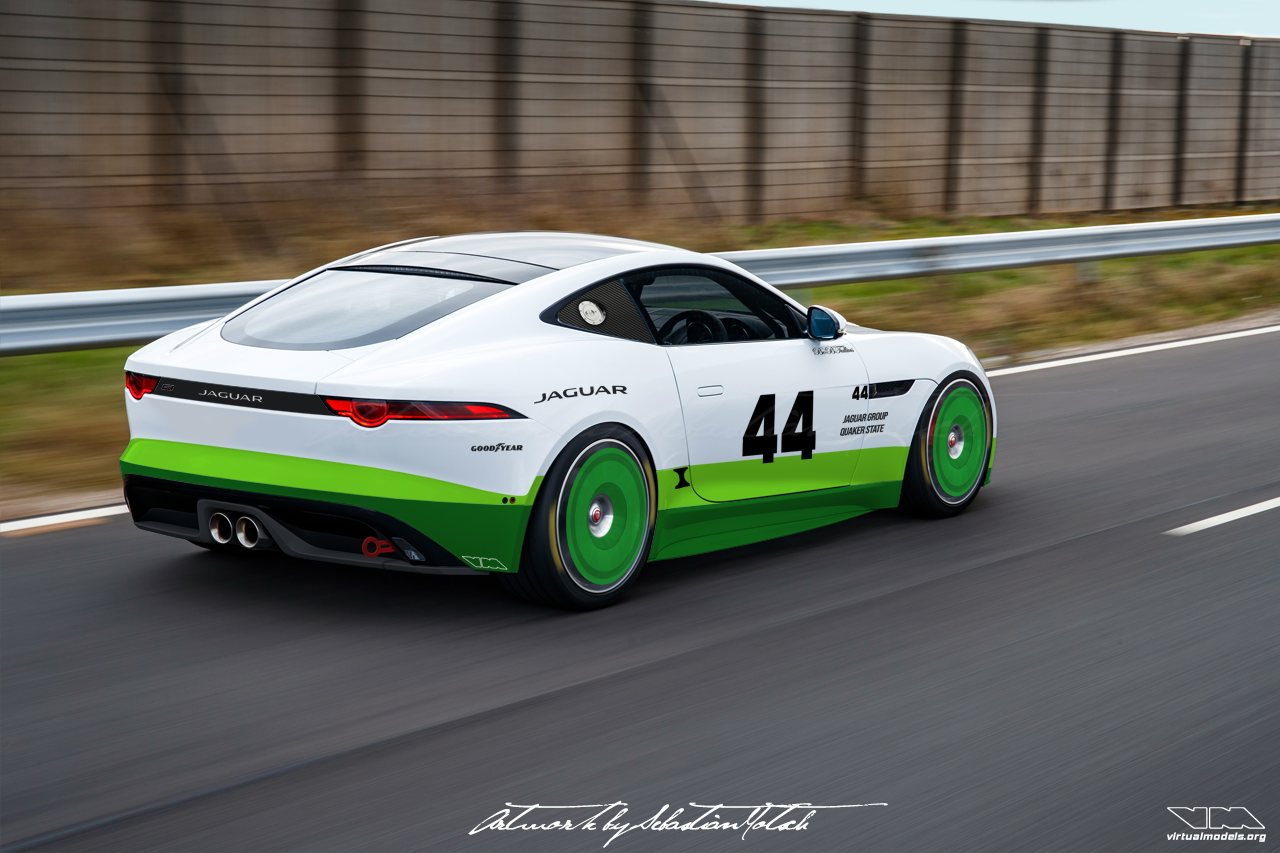 For comparison, this is Bob Tullius' Group 44 Jaguar XJ-S Trans-Am that inspired this photoshop chop.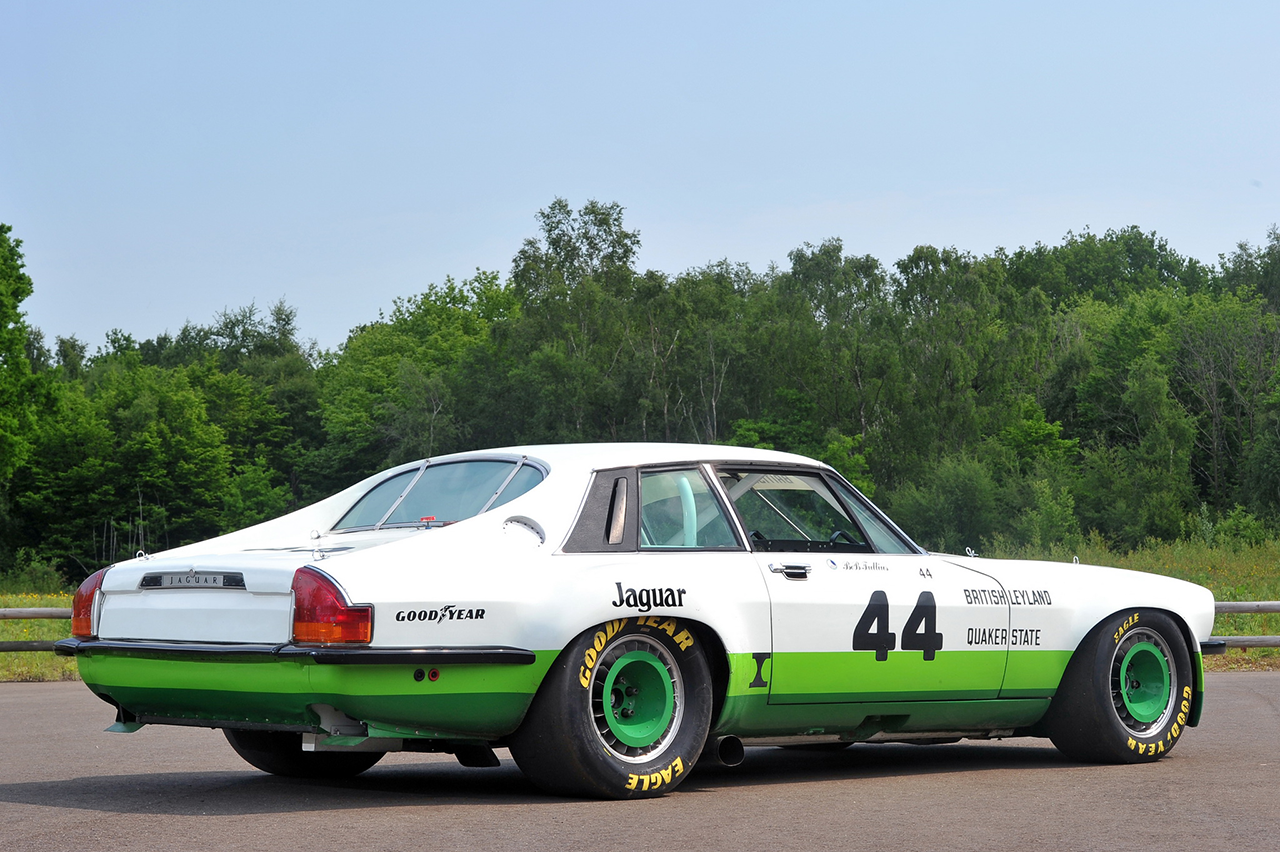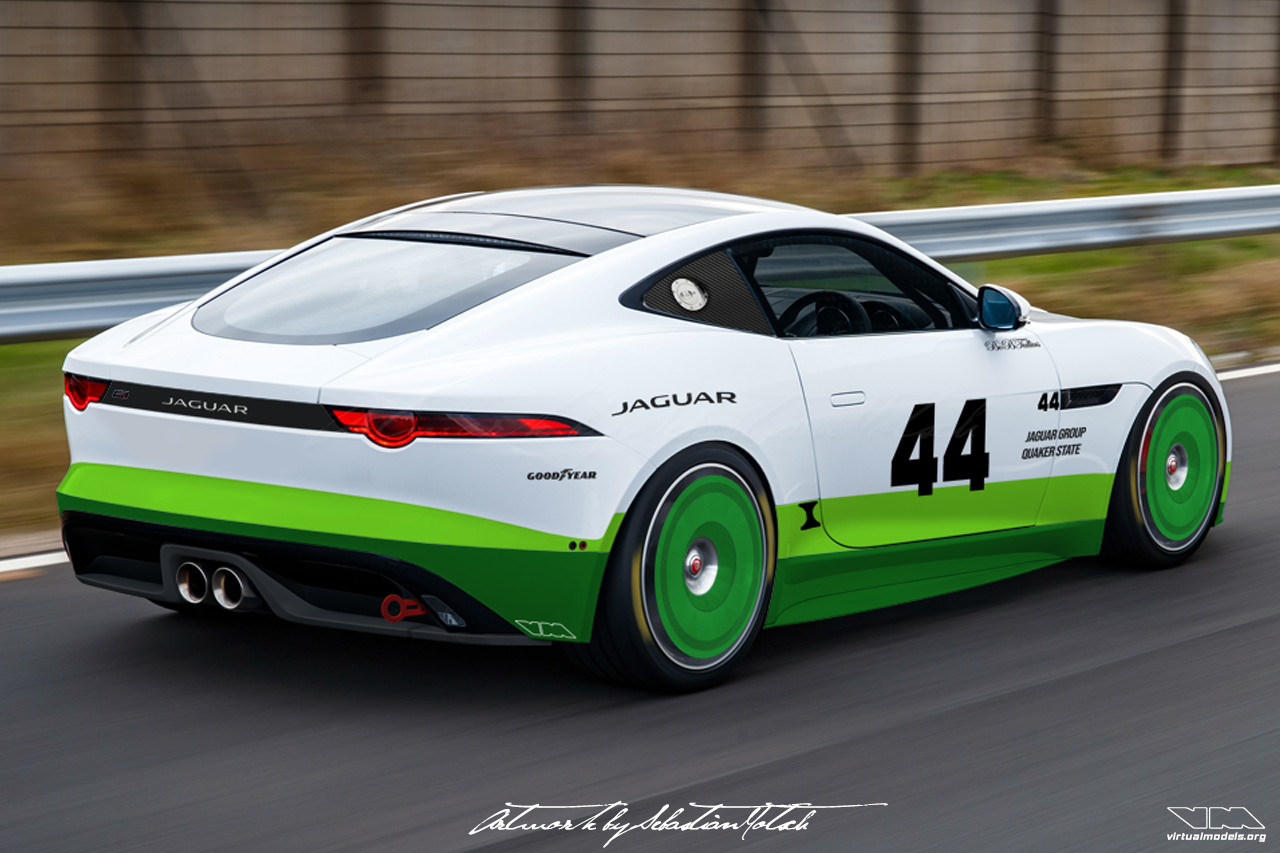 Was it fun to create this green car? Definitely yes – but don't expect many green cars from me in the future.
---
Sebastian Motsch | instagram @photoshopchops