SAAB 99 Turbo
Automotive Art | Photoshop Chop | Made in Trollhättan by Trolls
---
SAAB went out of business in 2011, which made me sad because I always liked the odd and sometimes even weird Swedish cars. Especially the vehicles developed before GM bought SAAB had something that made them unique and therefore special.
SAAB customers of yore have been very loyal and enthusiastic about their brand. Instead of building small amounts of special cars for customers willing to pay more for a SAAB than for any other car, GM watered down the design in order to make the cars appeal to more mainstream customers. The idea of selling more vehicles that way didn't work out too well, did it? Rightly so, because most people thought the vehicles were not special enough for the price asked. If customers want to drive a car that makes them stand out of the crowd, it doesn't really make sense to design cars that appeal to a broader audience. The decline of the SAAB brand was slow and painful for enthusiasts. Late in 2011 it was finally over. SAAB – rest in peace.
To honor the "real" SAAB cars of yesteryear, I want to create a series of modified SAAB vehicles in 2012. The first one is the 99 Turbo pictured here. With the base vehicle already looking a little odd, the period correct race car wheels fit perfectly with the mud guards, IMO. The 99 has also been lowered and a couple of parts on the body have been altered. Hey… it could have been like that back then.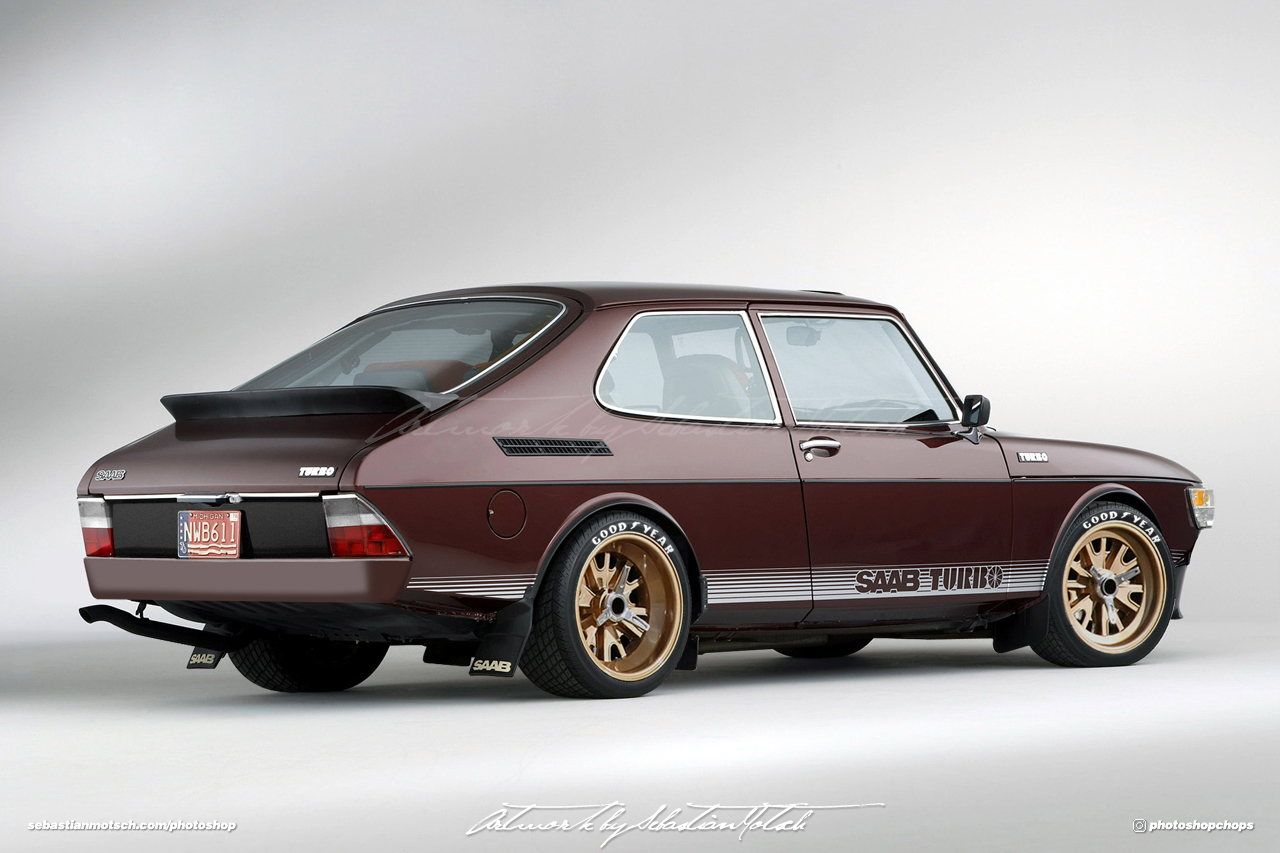 Click here to see the original picture.
---
Sebastian Motsch | instagram @photoshopchops