conversion
Nissan Pathfinder / Terrano Turbo
BRE inspired livery | Volk Rays TE37 | BMX
---
Japanese Nostalgic Cars recent article about the resto-modded Acura SLX triggered all the right feelings. Classic body-on-frame 4×4 design, modern suspension and drivetrain plus all the amenities not available back in the days. A surefire recipe to get me interested. When JNC posed their question about the reader's resomod SUV ideas, I booted photoshop and began dreaming. What I eventually came up with, is a more or less timeless Nissan Terrano WD21 with a lift kit and six-lug, off-road spec Volk Rays TE37 wheels, finished in gold and shod with Toyo tires. Most viewers will have recognized the color scheme of the livery instantly, but it has a twist to it. The colors from the famous \\ BRE \\ design have been inverted and instead of two stripes, there are three. Both Datsun 240Z and 510 Coupé had two side windows, so I decided to mimic the 4×4's three windows in the livery design. Custom bumpers and a roof rack with a bicycle finish off the look.

Mercedes-Benz W109 300 SEL 6.3 | Dragster
2019.09 | Photoshop Chops | Dragster Conversion
---
"Länge läuft"
This is a German expression about cars with a long wheelbase being superior at high speed driving on the Autobahn. This concept also applies to dragsters, even though the acceleration run ends at a the 1/4 mile marker, where the fun on the German high speed road network begins.
Read More

»

Porsche 928 LSR Shooting Break | Bonneville Land Speed Record
2019.06 | Photoshop Chop | Land Speed Record
---
The Porsche 928 is a grand tourer by definition and was never intended to be used for motorsports. Covering long distances at high speeds is what this vehicle feels most comfortable at.
Read More

»

I really like the Mercedes-Benz SL R129 series. One day I wondered how a shooting break of this particular model would look like. Apart from the roof, nothing has been changed on the body. The car has been lowered and I added wheels from a V12 S-Class.
Read More

»

A friend of mine built a scale model of a Chrysler 300C Coupé. This inspired me to create this virtual model when the SRT8 version was unveiled. The body has been cleaned, bigger wheels and exhaust tips have been added. Even though it might look like – but the roof is not chopped.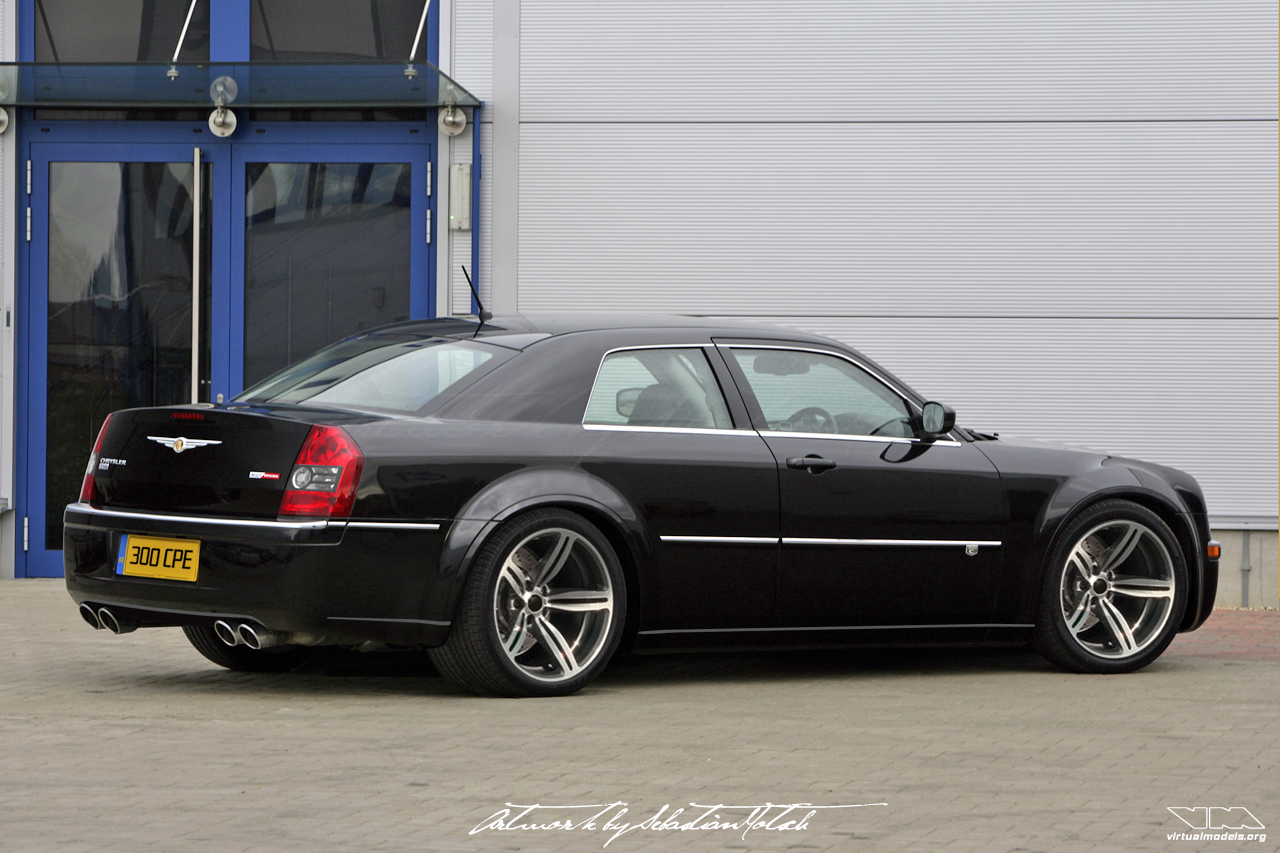 Chrysler 300C UTE | Pick-up Conversion
2011.01 | Photoshop Chop | Conversion
---
Converting this Startech 300C was quite a lot of fun. Initially, I planned to enter it into a contest many years ago. I wanted to create something different, apart from the usual lowering, Lambo-style doors and wheel changes. The bold look of the vehicle inspired me to convert the 300C into a (mini)truck.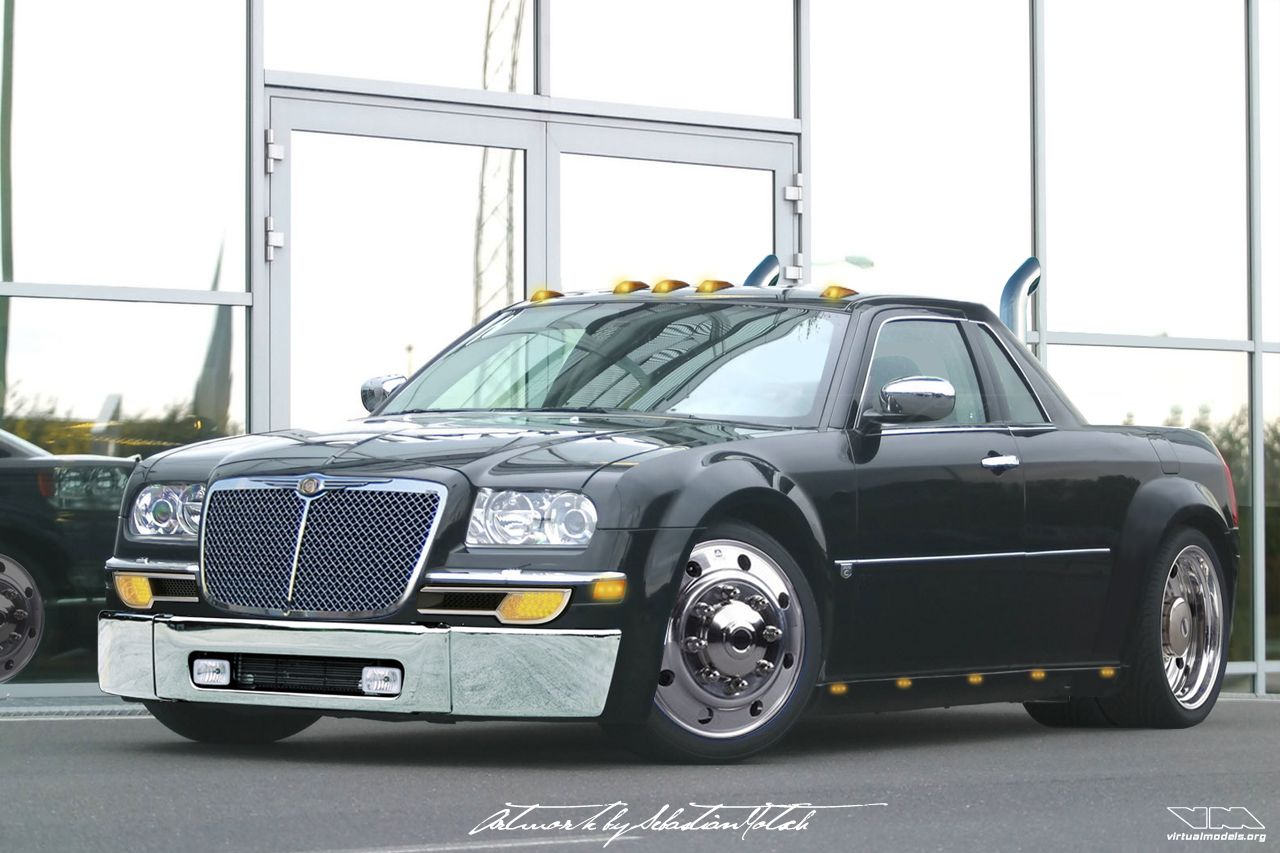 Willys MB Jeep with Renault R4 body
In June 2010 we took the scenic route through the Gorges du Tarn. Climbing out of the canyon and heading towards Le Puy, we drove past a service station somewhere in the rural Département Lozère.
Read More

»

Toyota Tercel 4WD Pick-up Conversion
Because of a massive swell we couldn't go surfing one day. Instead we opted to drive south and look for a nice café in Biarritz. Walking out on the pier of Capbreton in these weather conditions is always a weclome challenge and was rewarded with stunning pictures. Back on the mainland, we thought our eyes fooled us… but something was indeed missing from the Toyota Tercel 4WD driving past.
Read More

»