Bugatti EB110 Widebody Conversion
Bugatti EB100
Automotive Art | Photoshop Chop | Concept Car
---
Some may say that bolt-on overfenders and widebody kits are a little played out now and I tend to agree somewhat. However – if applied to a platform that nobody has on the radar, there is still an element of surprise. I always had a love/hate relationship with the Bugatti EB110. Love because it was a completely insane project to built a chassis, drivetrain and engine from scratch in a multi-million dollar building in Italy that has become a lost place over the two decades since they seized producing the vehicle. Hate, because my 13-year-old self was very disappointed at the time that they didn't built the stylish factory in Molsheim, France – 45 minutes across the border from my parents house. However, two decades later the Bugatti villa was restored to former glory.
Widebody Conversion
The car itself is very fascinating, but I wouldn't call it pretty or beautiful by any means. I especially despise the flat sides aft of the doors. When I found a nice high-resolution photo of the side profile, I knew immediately that I wanted to break up the bland space with a Kato-san (Liberty Walk) inspired widebody kit. The lines of the bodykit give the whole car a lot more dynamic appeal and help to overcome the rather static impression it usually makes on pictures. The flow-formed HRE FF01 wheels and more aggressive stance catapult this almost vintage supercar into this millenium.
Oh, btw… Santa loves it, too.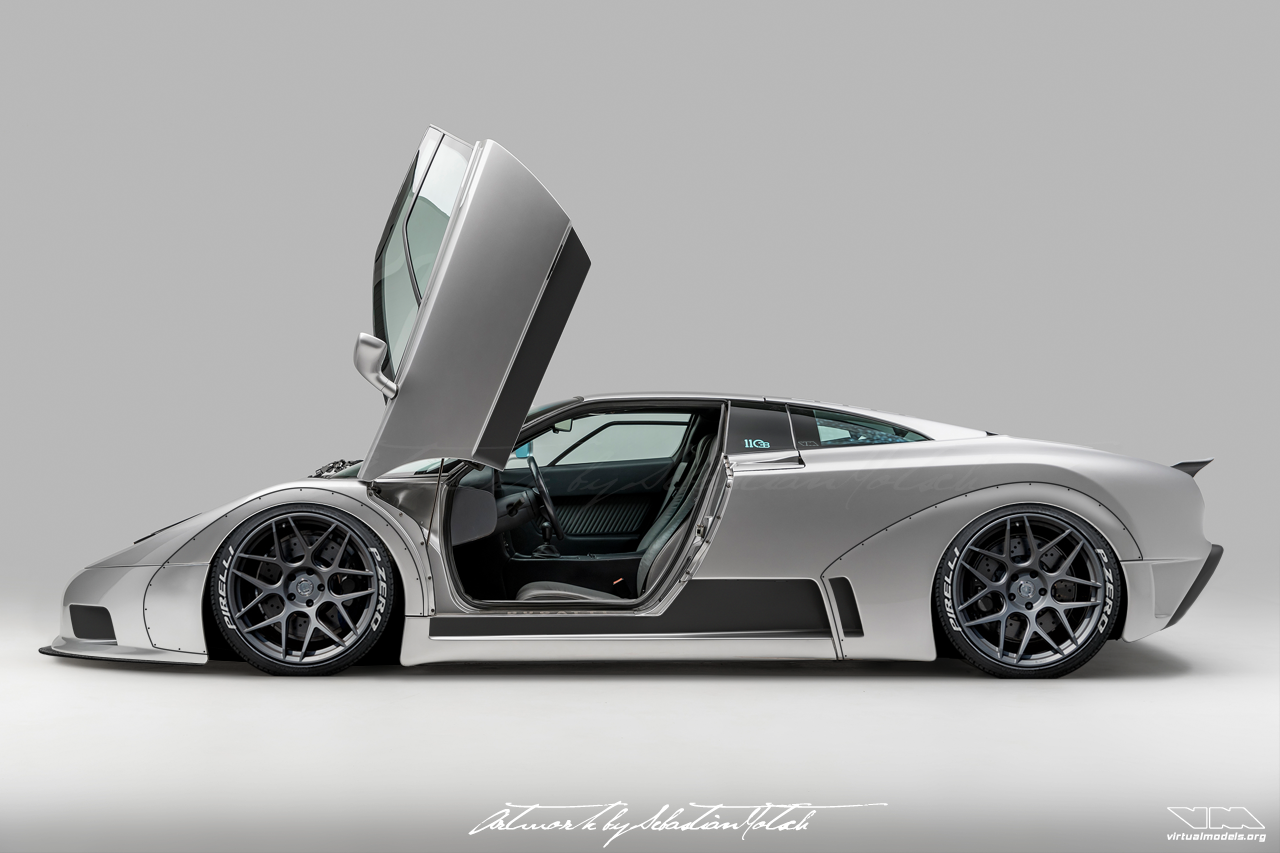 Click here to see the original image.
---
Sebastian Motsch | instagram @photoshopchops