Turbo
Nissan Pathfinder / Terrano Turbo
BRE inspired livery | Volk Rays TE37 | BMX
---
Japanese Nostalgic Cars recent article about the resto-modded Acura SLX triggered all the right feelings. Classic body-on-frame 4×4 design, modern suspension and drivetrain plus all the amenities not available back in the days. A surefire recipe to get me interested. When JNC posed their question about the reader's resomod SUV ideas, I booted photoshop and began dreaming. What I eventually came up with, is a more or less timeless Nissan Terrano WD21 with a lift kit and six-lug, off-road spec Volk Rays TE37 wheels, finished in gold and shod with Toyo tires. Most viewers will have recognized the color scheme of the livery instantly, but it has a twist to it. The colors from the famous \\ BRE \\ design have been inverted and instead of two stripes, there are three. Both Datsun 240Z and 510 Coupé had two side windows, so I decided to mimic the 4×4's three windows in the livery design. Custom bumpers and a roof rack with a bicycle finish off the look.

SAAB 900 Turbo Cabriolet | Bōsōzoku Style
Read More

»

Even the most mundane cars can be transformed into something fun to drive. Driving a Daihatsu Sirion rental car in South Africa inspired me to modify one virtually. A more aggressive front, a bodykit and a set of larger wheels help this little car to look more grown-up.

Even though overlooked by most people, the Renault Fuego is a nicely designed car. It does however lack sportiness when factory stock. I flared the fenders, added larger diameter OZ Futura wheels with low profile tires and removed some of the plastic trim.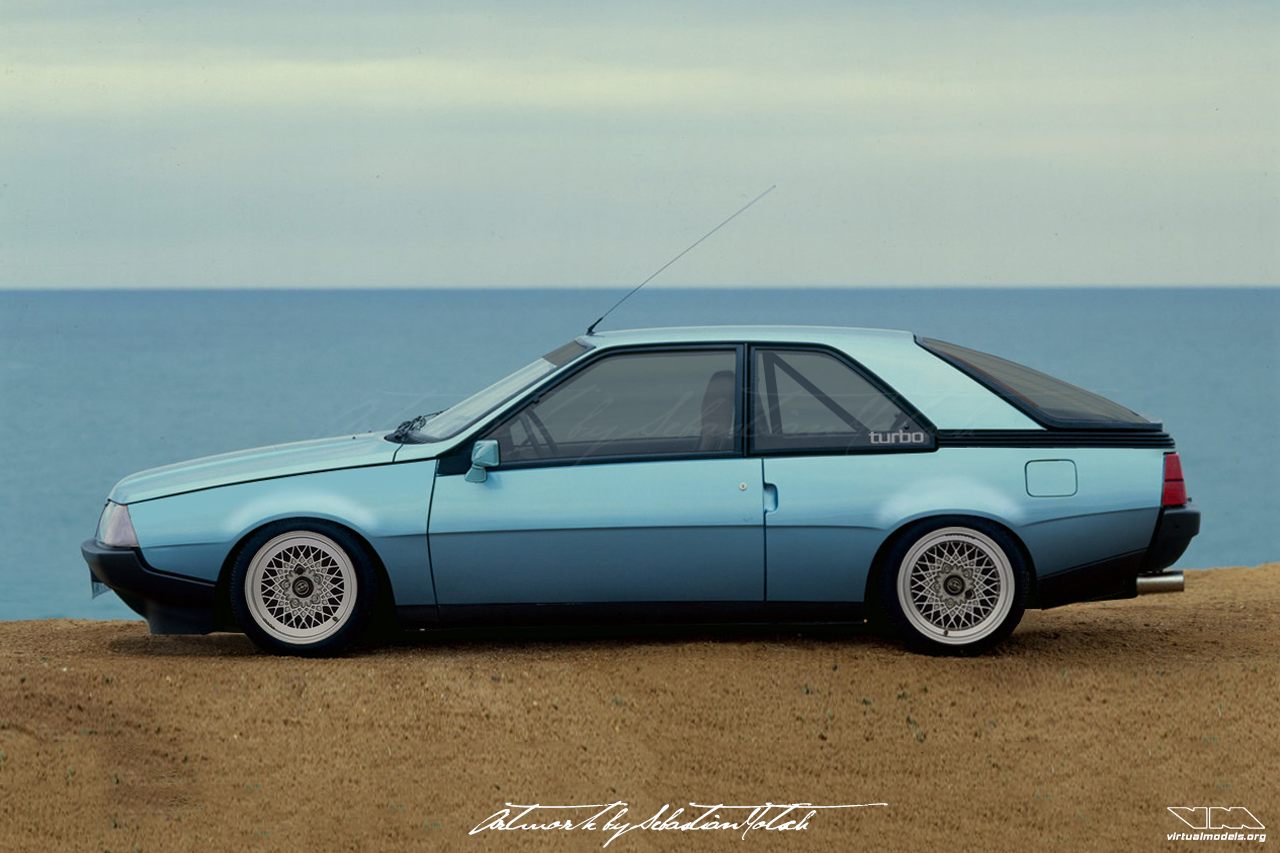 Having spent considerable time of my youth on holidays in France, French cars always remind me of those days. This Renault 5 has been transformed into a little pocket rocket with a turbocharger and intercooler. I have tried a new technique on this one to make body panels look like they have holes.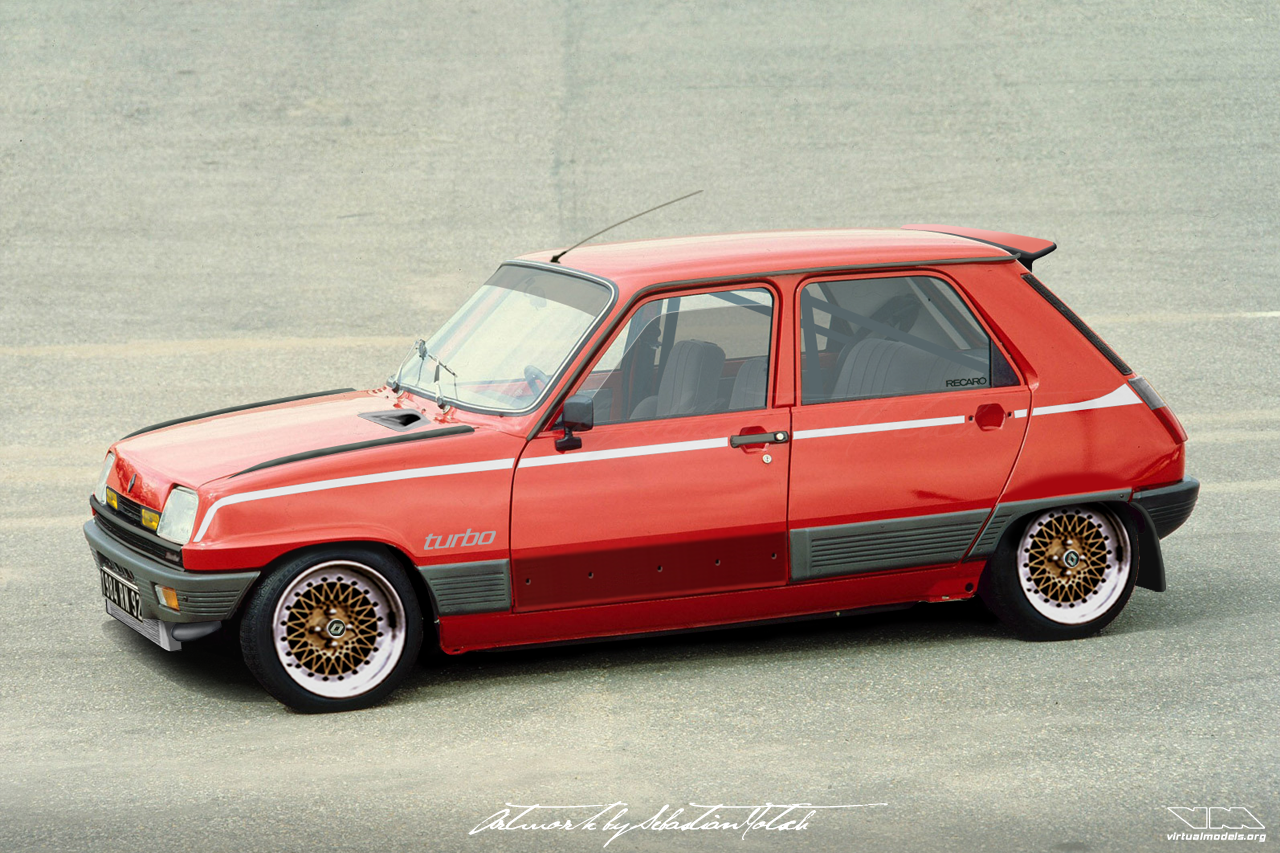 Renault 11 Turbo | Replica of a rallye legend
Driving through central France. Cloudy skies with the odd rain shower now and then. An uninspiring town along the road. A boring Renault dealership. Wait! Boring? No way! Around the back, they had something interesting: A Renault 11 Turbo Rallye replica. I always like to see the simple, yet striking, designs of an era long past. Make sure to check out the video further down in this post, as it features a couple of these legendary machines.
Read More

»

Renault R5 A5 Turbo | Up the hip!
Finding this little gem in Hossegor was a treat. The silver of the Renault 5 A5 Turbo matched the orange in the background perfectly. Looking at the picture again recently while resizing it and adding the watermark, I discovered something in the picture that I had missed previously: the store is called HIP UP – and the little girl is sitting up on daddy's hip. Funny coincidence, isn't it?
Read More

»