Volvo C70 R Coupé
Automotive Art | Photoshop Chops | Swedish coupé with a hint of Japanese flavor
---
Often have I been mocked for having visions – but those so-called visions are nothing more than the open-minded ability to unlock and picture the full potential of a vehicle that is hiding in plain sight.
The eyes are useless when the mind is blind.
Most people just see a nice but somewhat boring coupé with four seats and neither give it a second glance nor a chance. The front wheel drive layout of the Volvo C70 doesn't help to gain fans amongst car enthusiasts looking for driving pleasure not only in straight lines. However, racing series such as the BTCC have shown that even regular FWD cars can be fun to drive when modified carefully. The Volvo 850 and S40 campaigned in this series have been influential to this photoshop chop. This time however, I didn't want the massively tucked look of such racecars because I already did that with the Renault Safrance BTCC GTC a while back.
In order to achieve a more functional stance I relocated the widened fenders upwards to retain the turning radius necessary for daily driving. Power is delivered by the 5-cylinder turbo drivetrain from a S70 R. All wheel drive could be an option or at the very least a possibility. Larger diameter wheels from Japan, bigger brakes, front spoiler, rear diffusor and subtle ducktail are the main ingredients to achieve a stronger road presence than the original Ian Callum design of the Volvo C70.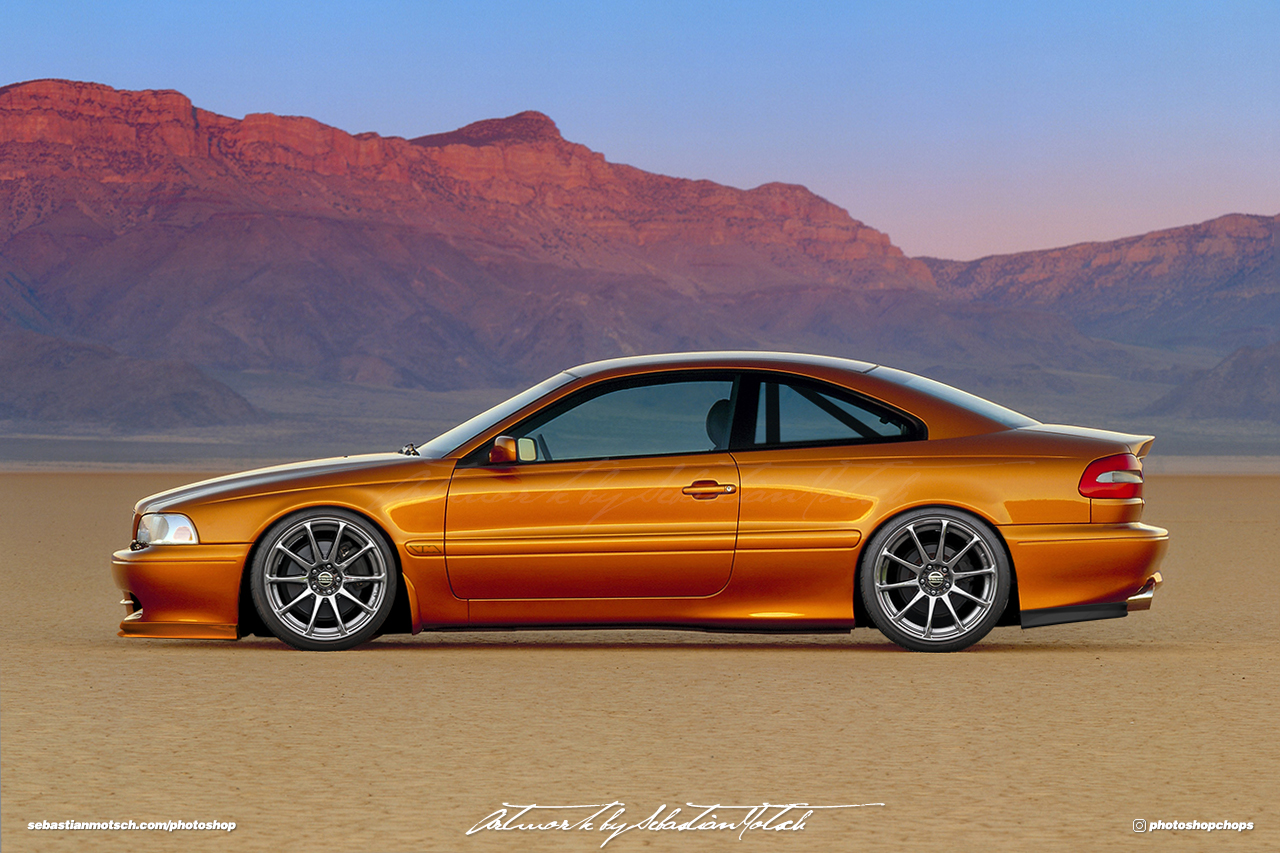 ---
Sebastian Motsch | instagram @photoshopchops