drivebysnapshots.com


Spontan sind wir dieses Jahr an Ostern über die Grenze nach Nancy gefahren und haben das Auto in einem leicht patinierten Parkhaus abgestellt. Der Weg zum Ausgang führt uns quer über das Parkdeck. Wir unterhalten uns über einen der ersten Besuche meiner Eltern in unserem wunderschönen Nachbarland. Jahrzehnte ist dieser Ausflug her und ich stelle mir vor, wie es in dem damals neuen Parkhaus ausgesehen haben mag. Anstelle von silbernen, schwarzen und weißen Einheitsfahrzeugen parkten hier damals Autos in allen möglichen Formen und Farben ― je bunter desto besser.
Read More

»

Wir konnten wegen eines massiven Beach Breaks nicht surfen. Also sind wir die Küste hinunter gefahren, um in Biarritz einen Café au Lait zu trinken. Bei diesem Wetter auf den Pier von Capbreton hinaus zu laufen ist immer ein kleines Abenteuer. Als wir zurück an Land waren, dachten wir unsere Augen spielen uns einen Streich. Aber… etwas an dem vorbeifahrenden Toyota Tercel 4WD fehlte tatsächlich.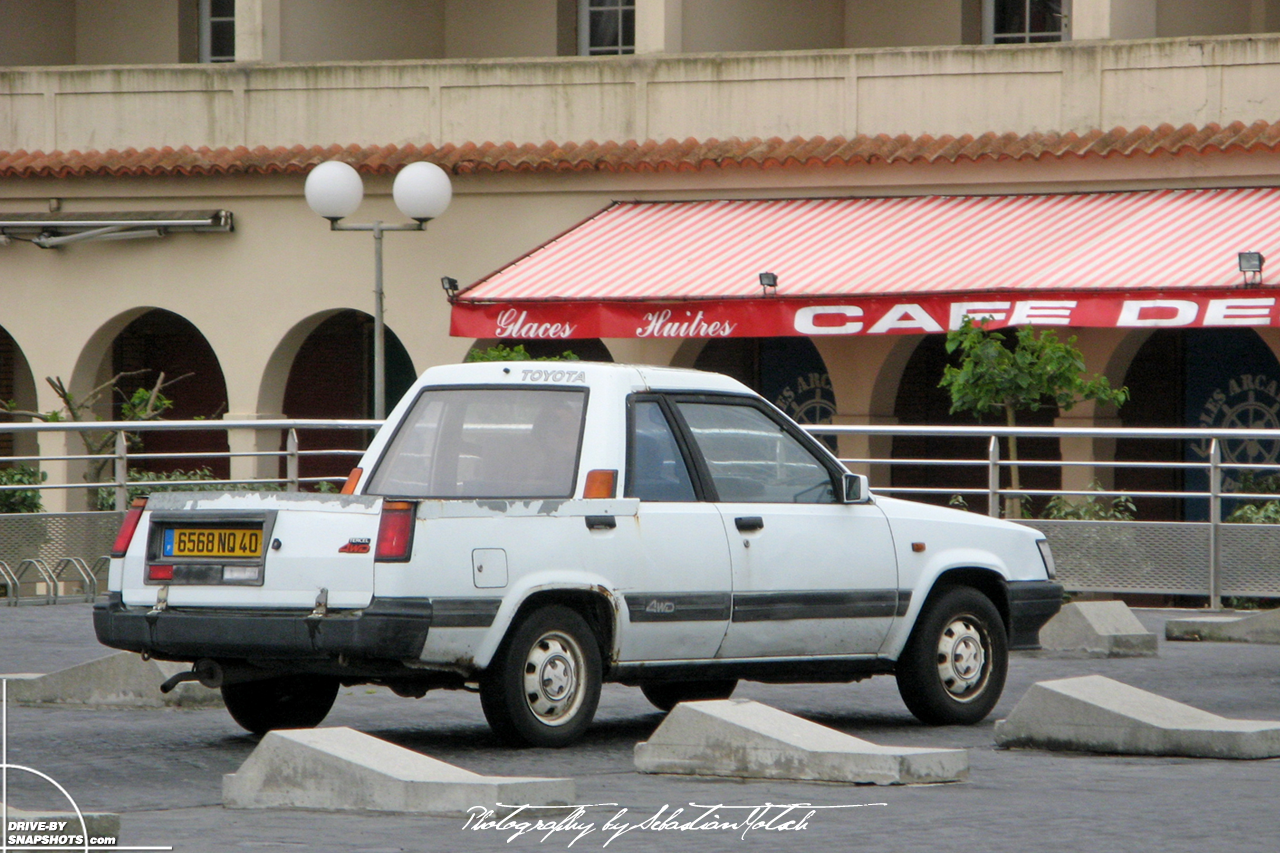 There are a number of songs with that or very similar titles that instantly came to my mind while sorting pictures from a 2009 trip to the French Atlantic coast. We spotted this Ford Transit Mk1 camper van in Hossegor. Looking forward is aided by a classic roof mounted spotlight and a set of (not really period-correct) Hella Micro FF fog lights… while looking backwards isn't really that easy with a missing rear-view mirror. Unfortunately, I didn't have a chance to speak to the owner if this beautiful camper was in original condition or if it has been restored.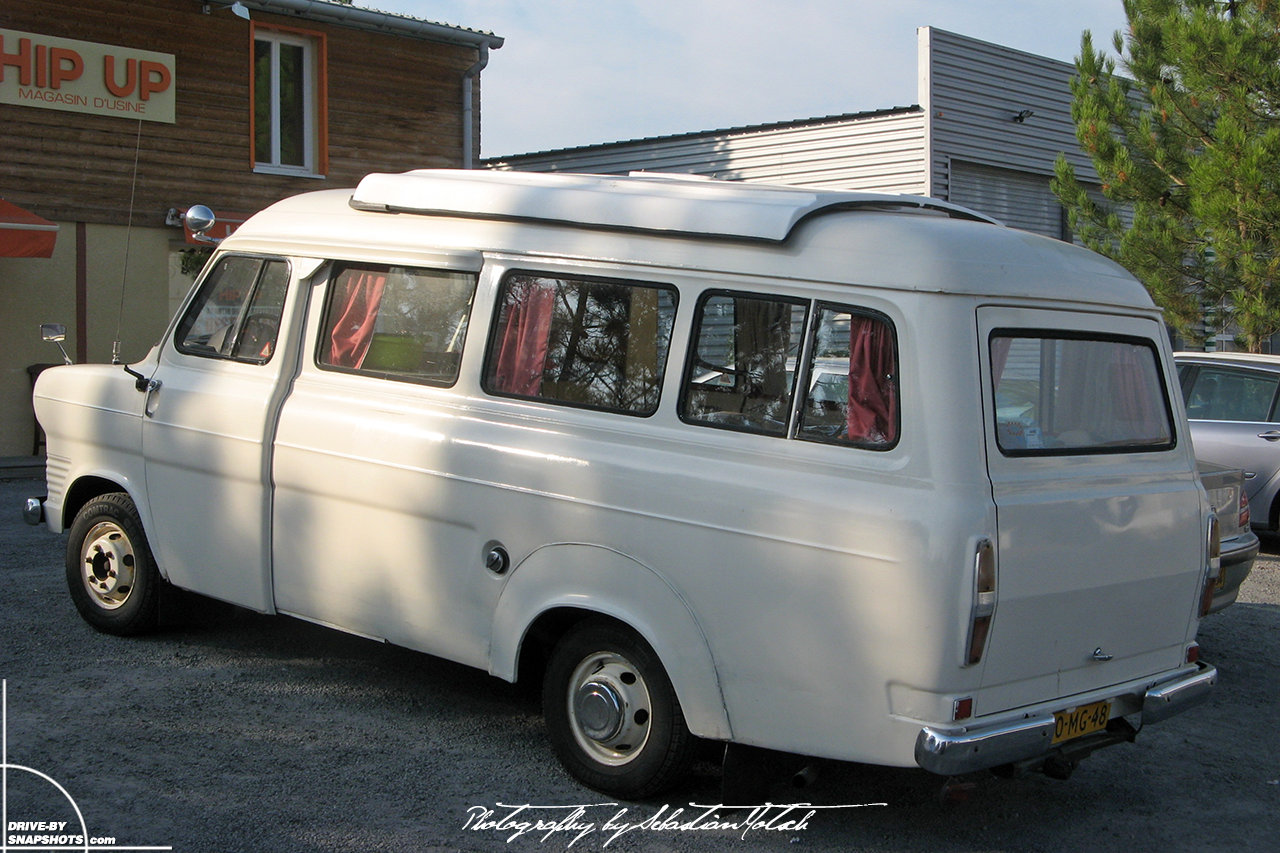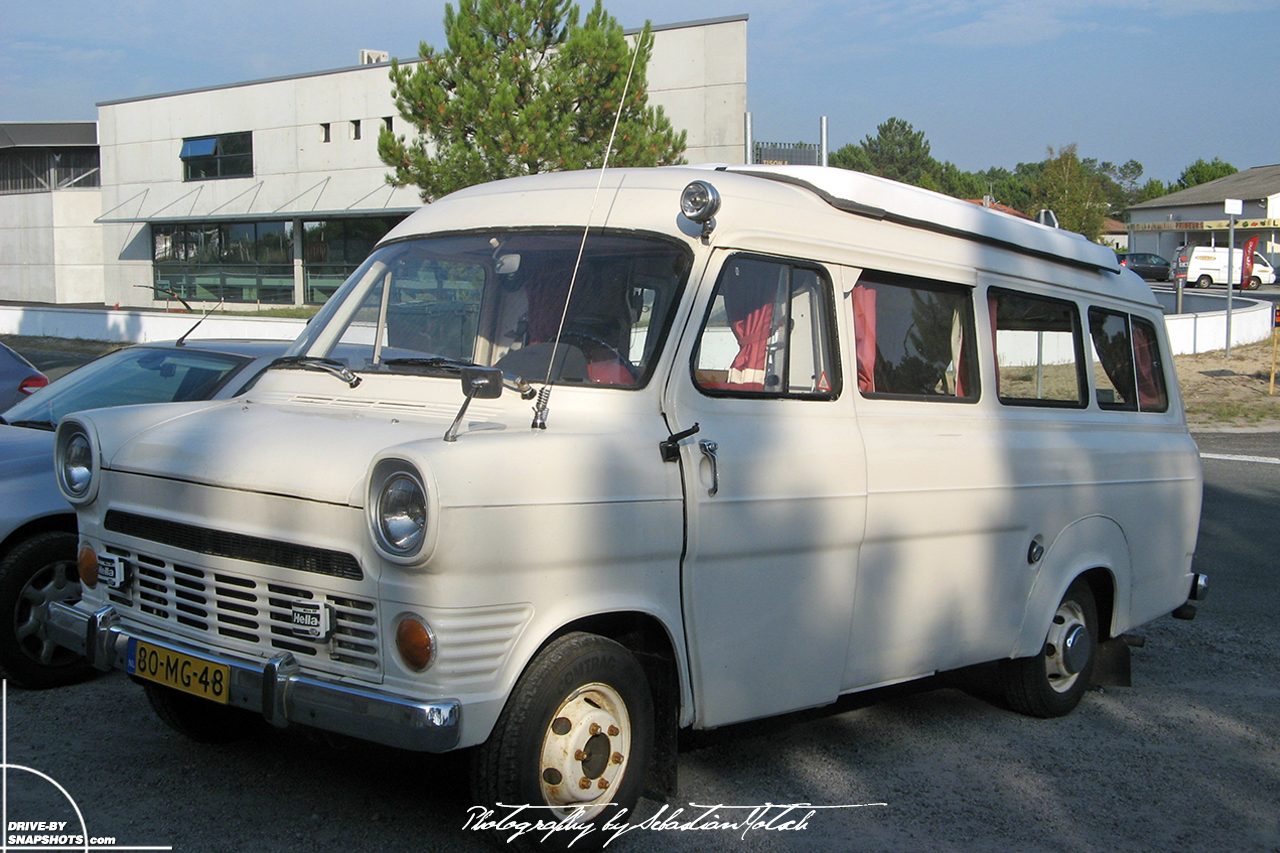 On our way to a wedding in France we opted to take the more scenic Routes Nationales. Driving two days instead of one and taking pictures of interesting things on the way is just so much better than trundling along on the boring Autoroute at 130 km/h. Entering the tranquil town Andelot-Blancheville we found the central plaza full of interesting classic and vintage vehicles, one of which was this Gordini blue Renault Alpine A110 in front of the Hotel-Restaurant Le Cantarel. I especially liked the perfect color-matched parking. Look closely and you will find hints of future posts in the window reflection of the restaurant.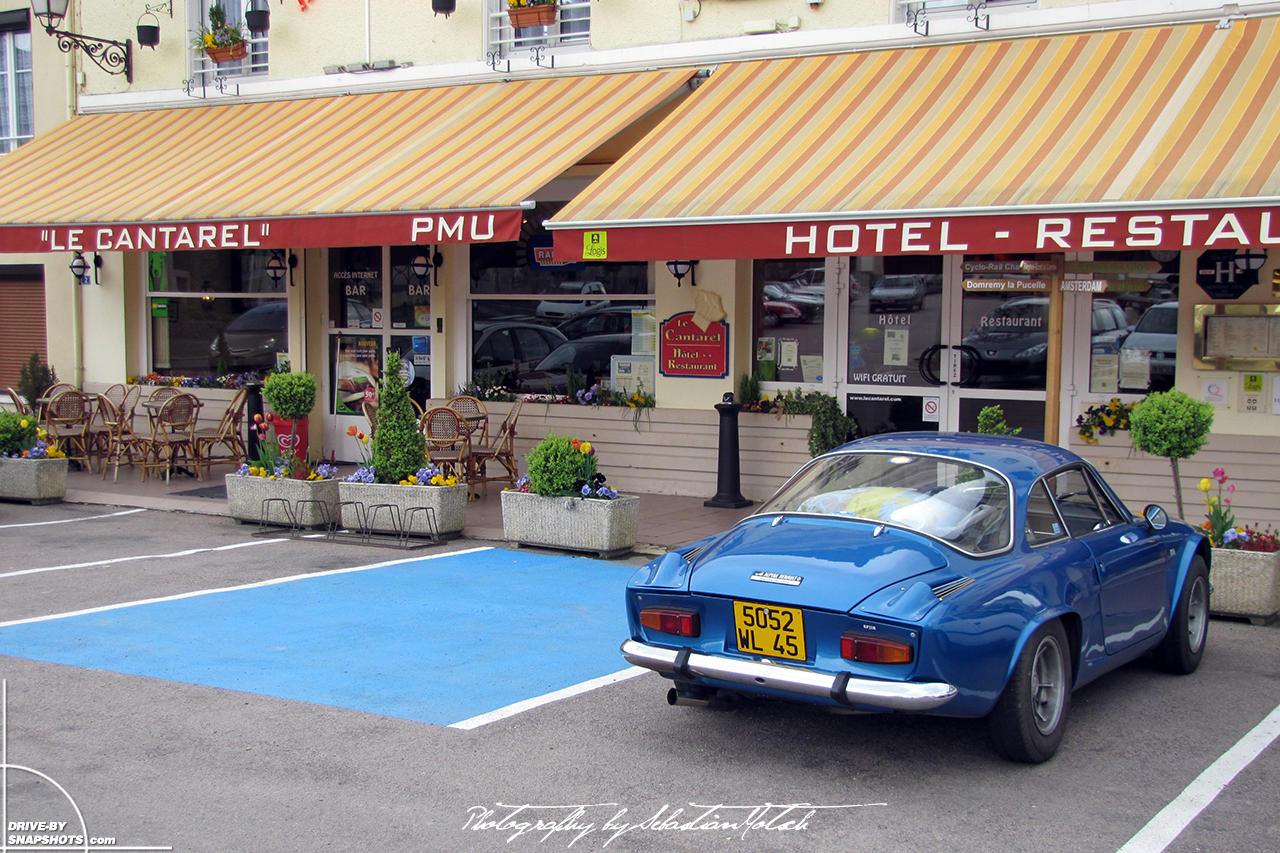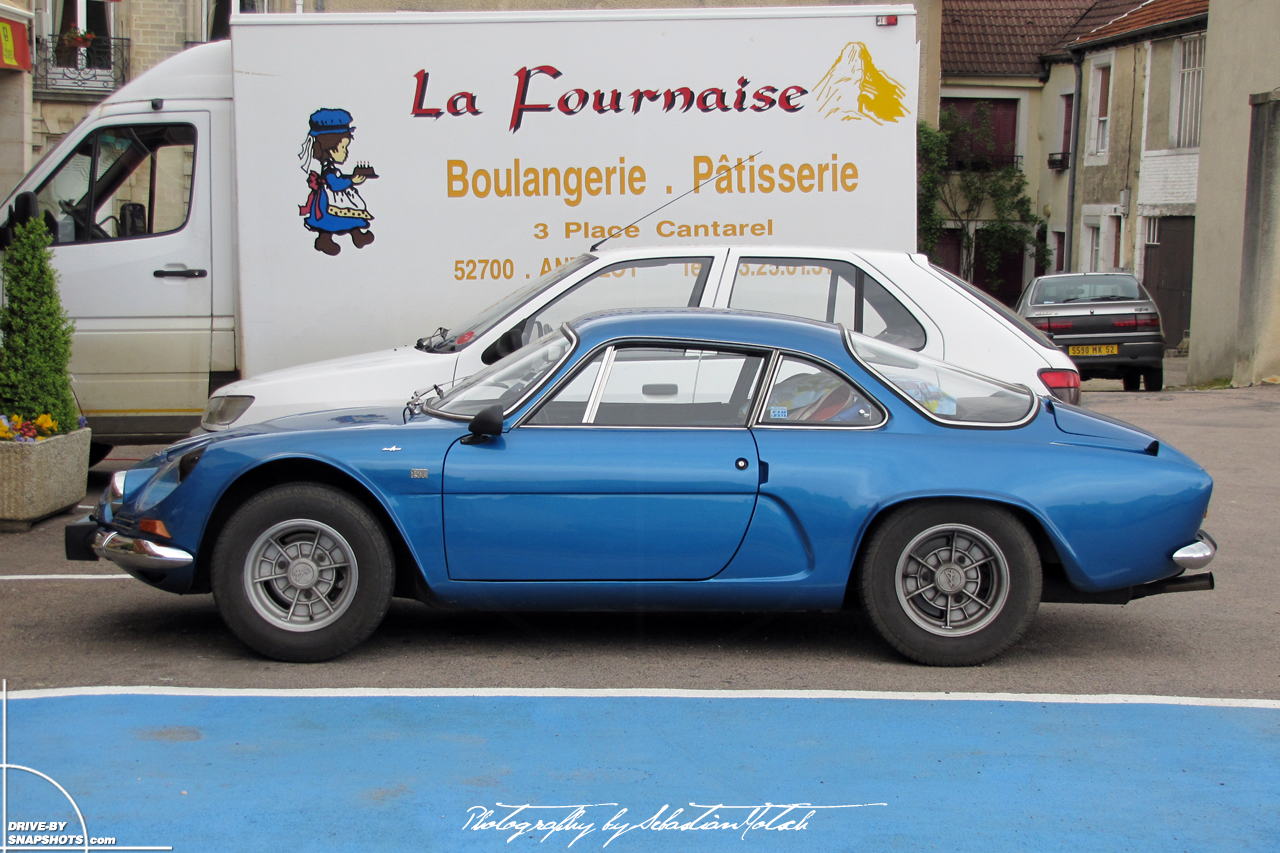 A late afternoon in September 2009. The low sun provided a special light to the French landscape and the sky was filled with heavy clouds. We were driving along the Route Nationale 21 between Périgeux and Limoges, as the first lightning of a nearing thunderstorm stroke. A classic Mack truck was sitting at the intersection in Les Thermes Ouest. I stopped briefly to take a few pictures, and found the spotless Transports Rougier fleet in the background.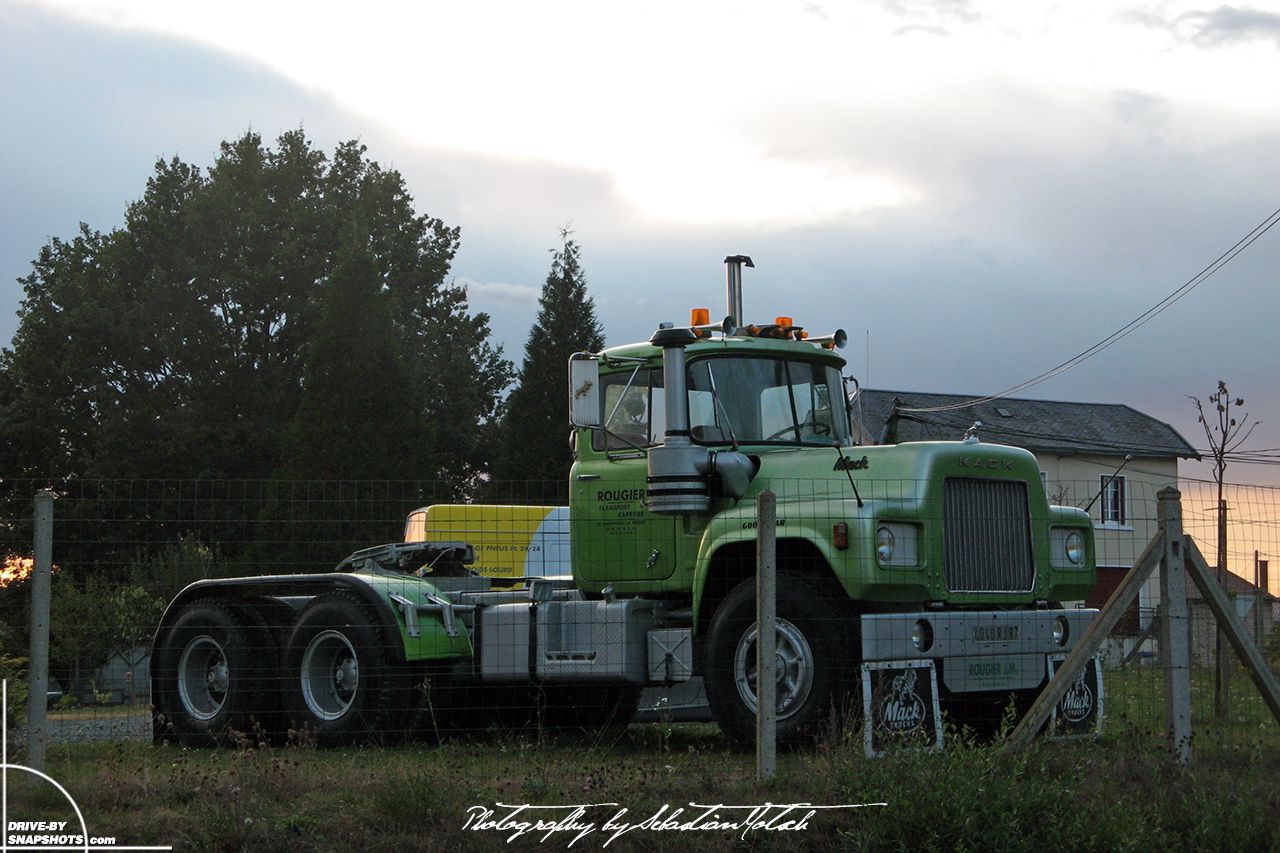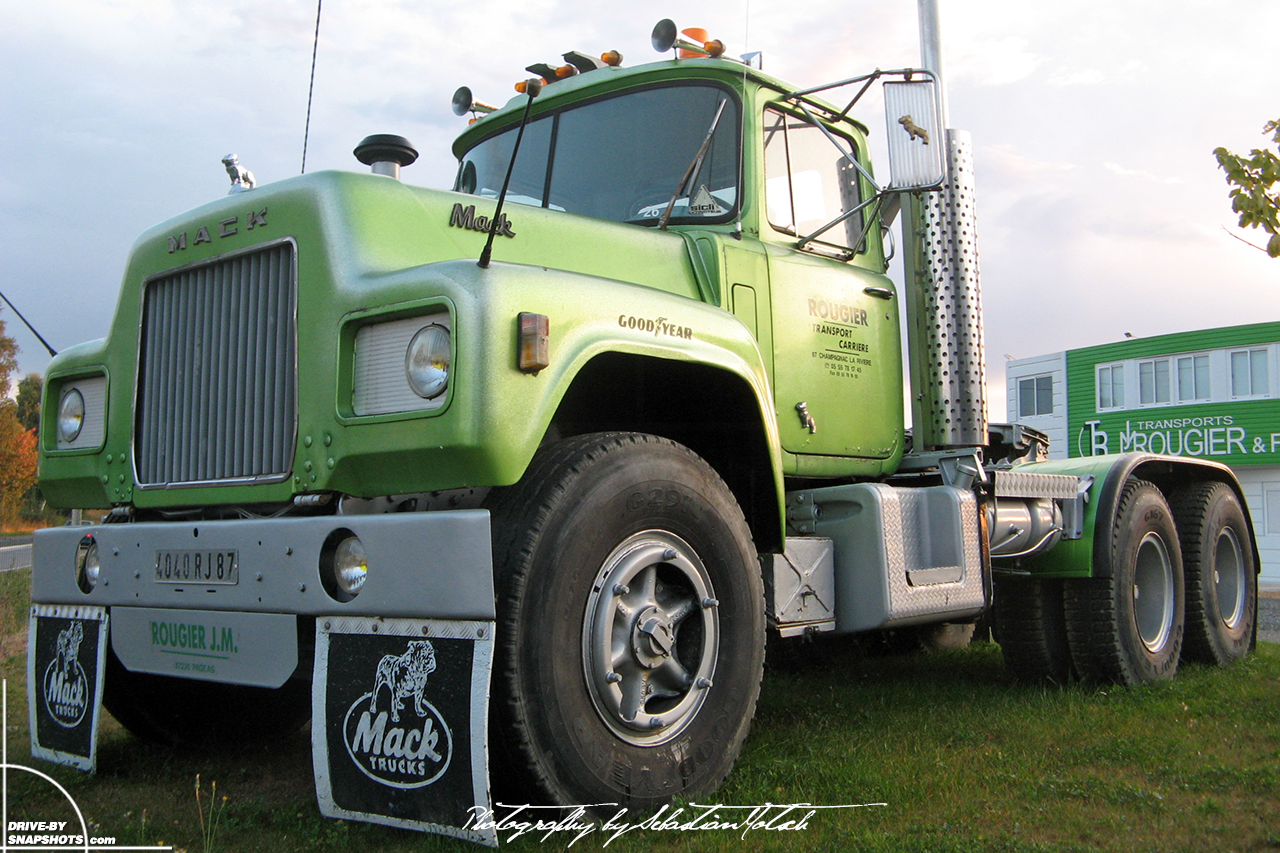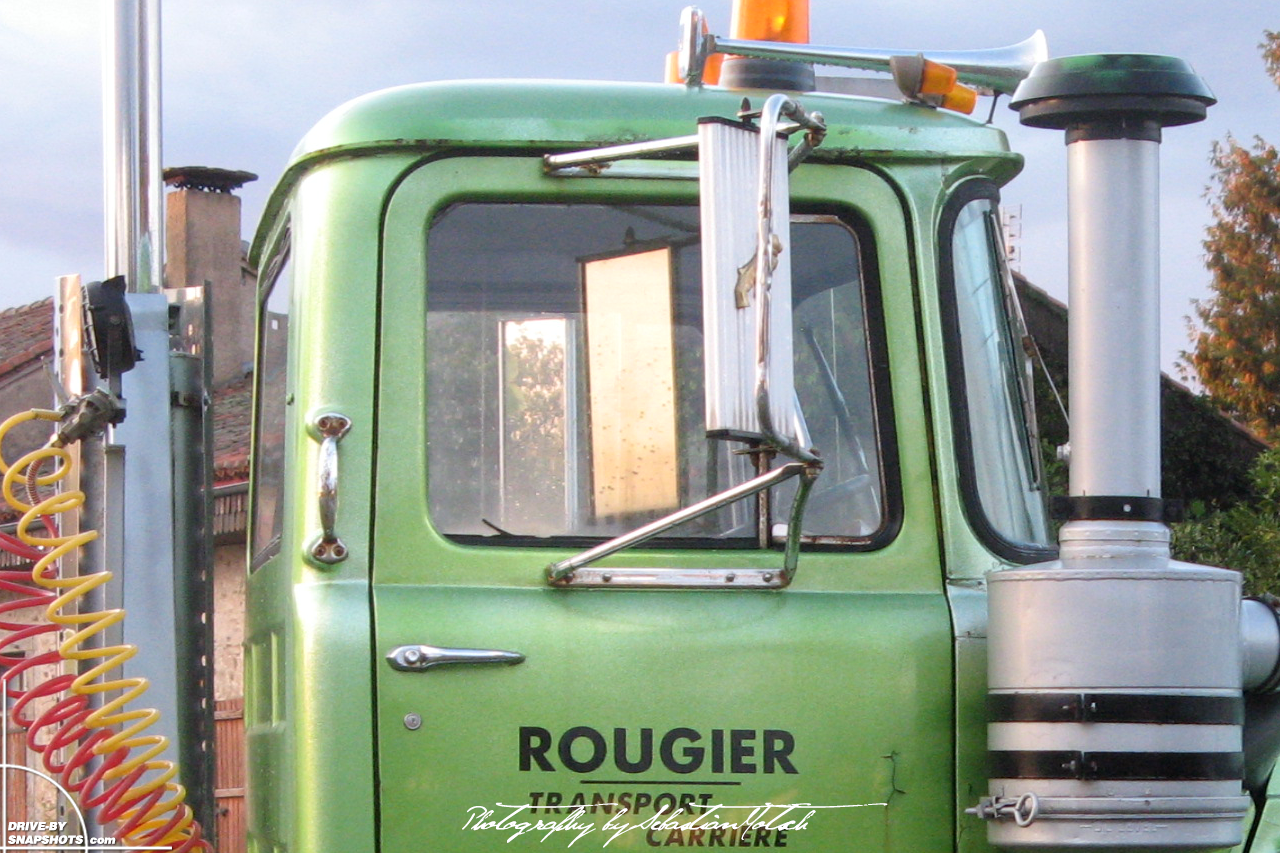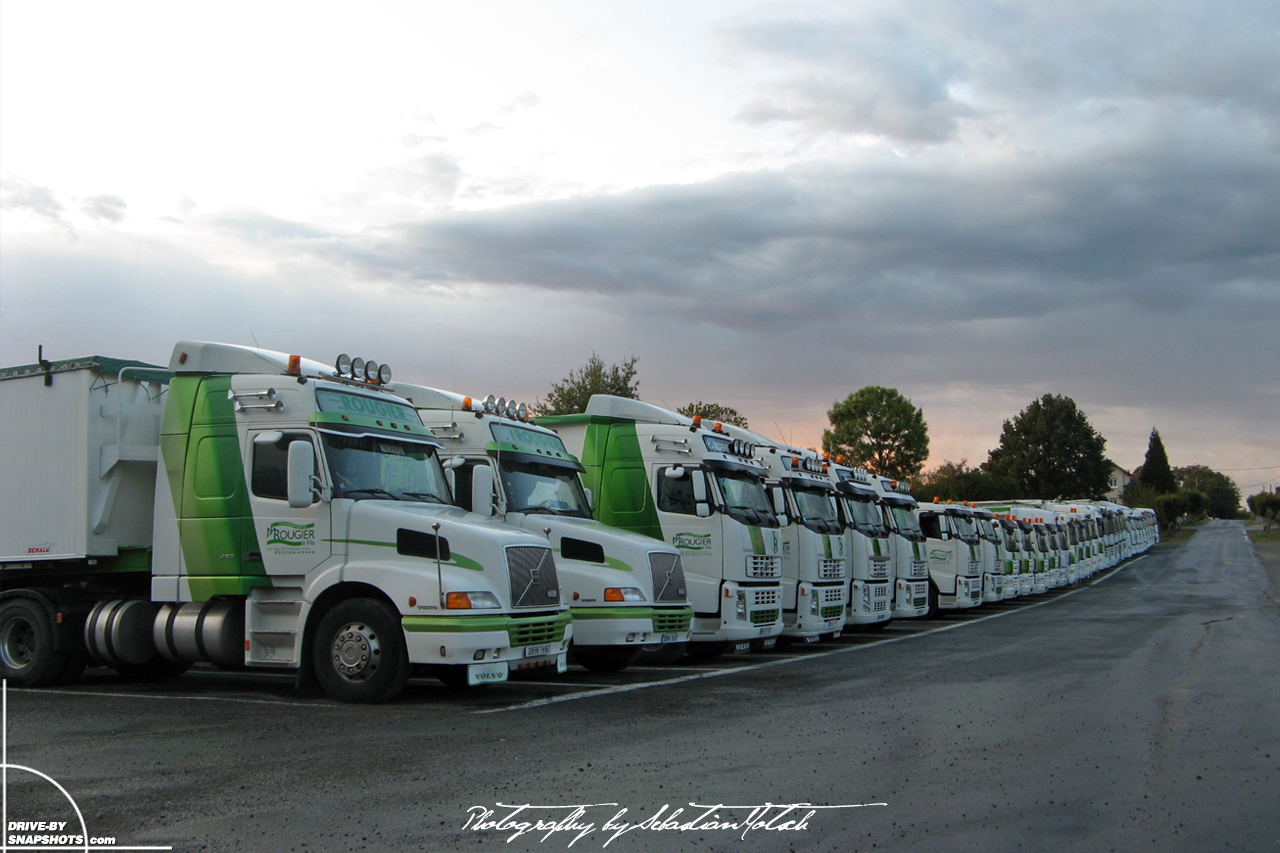 In June 2010 we took the scenic route through the Gorges du Tarn. Climbing out of the canyon and heading towards Le Puy, we drove past a service station somewhere in the rural Département Lozère. As always, I immediately slowed down to take a closer look and was once more rewarded by finding something rather unusual: a leftover WWII Willys MB Jeep that has been cross-bred with a Renault R4. The bodywork of the conversion looked very professional and is actually very clever, because the region sees a lot of snow in winter. Judging by the faded red paint and the rotating light on the roof, it might once have belonged to the local fire department. The markings on the left door indicate that it may have been used by the local garage as well, probably as a service or recovery vehicle?
[Edit: I revisited the vehicle in 2016 and spoke to the owner. Click here to read the article.]