Concept

BMW 2002 ti Garmisch Concept
Read More

»

Aston Martin Lagonda Panel Van
Automotive Art | Photoshop Chop | Panel Van Conversion
---
Five years ago I created a photoshop chop image of an Aston Martin Lagonda Limousine Dragster. Ever since then I wondered what an accompagnying shop truck could look like. Today, while watching the 24h race of the Nürburgring, I finally did it. From the front to the B-pillar it is 100% original, but everything further back has been modified. In order to prevent the vehicle to look tail-heavy, I decided to add a window just aft of the B-pillar. This makes the vehicle look more elegant and concentrates more optical weight in the center of the car. And to make an already long car look even longer, I lowered it. Larger diameter wheels with less sidewall give it a more modern look and the pinstripe is the icing on the cake. Now – who wouldn't love to haul parts for the shop with this rig?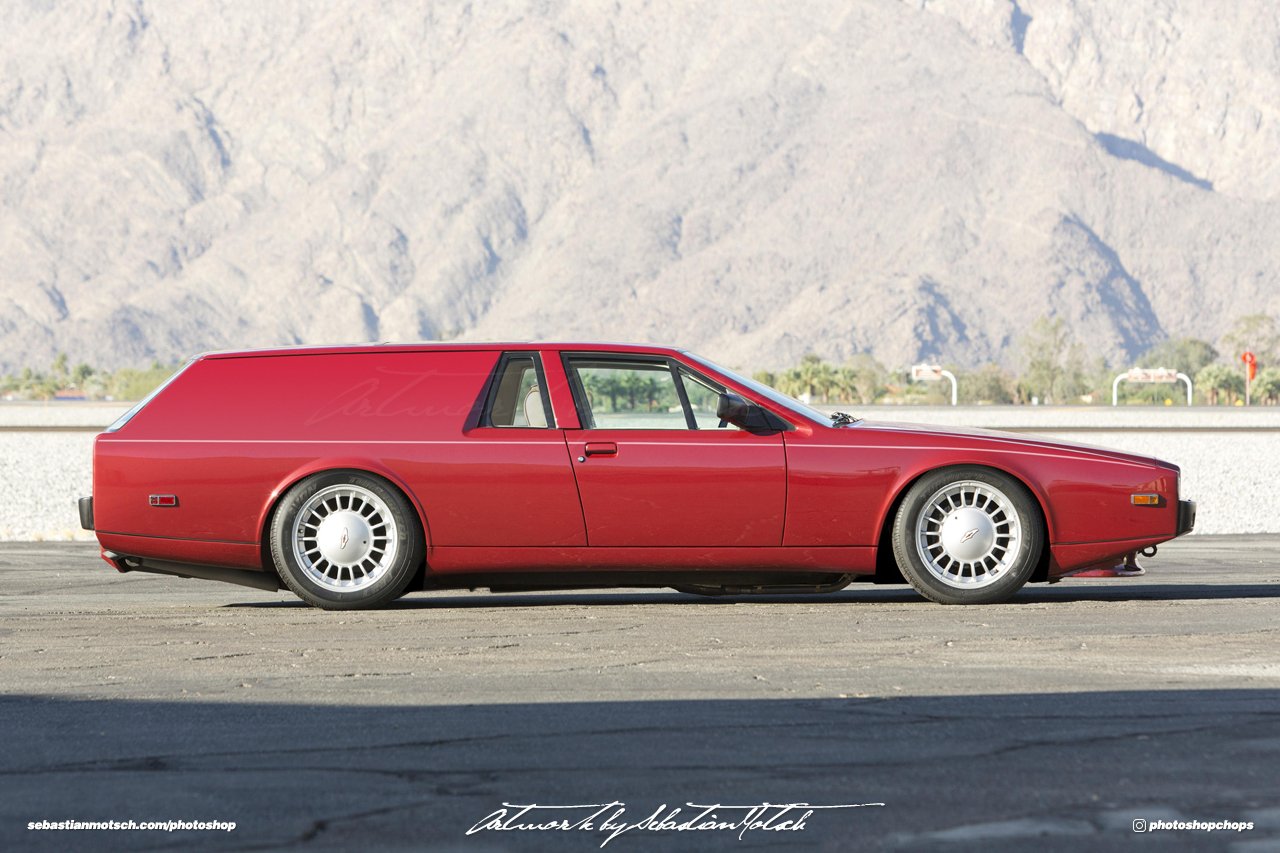 Click here to see the original picture.
---
Sebastian Motsch | instagram @photoshopchops

BMW 2002 Turbo Panel Van

/

/

/

M
Read More

»

BMW 2002 Turbo Panel Van Motorsport
Read More

»

BMW 2002 Touring 4-Door
Read More

»

Alfa Romeo Alfasud Giardinetta Furgone
Automotive Art | Photoshop Chop | Panel Van Conversion
---
Many years ago I saved a picture of an Alfa Romeo Alfasud Giardinetta on my computer. I fiddled around with it now and then but never liked the outcome. But when I created the BMW 2002 Turbo panel wagon a couple of weeks ago I remembered the Giardinetta. After opening the picture and covering the windows it was only a matter of a few hours until the Furgone conversion was finished. I hope you enjoy and like my take on the Alfasud with lowered suspension, multi-piece wheels, low profile tires and blacked out chrome parts.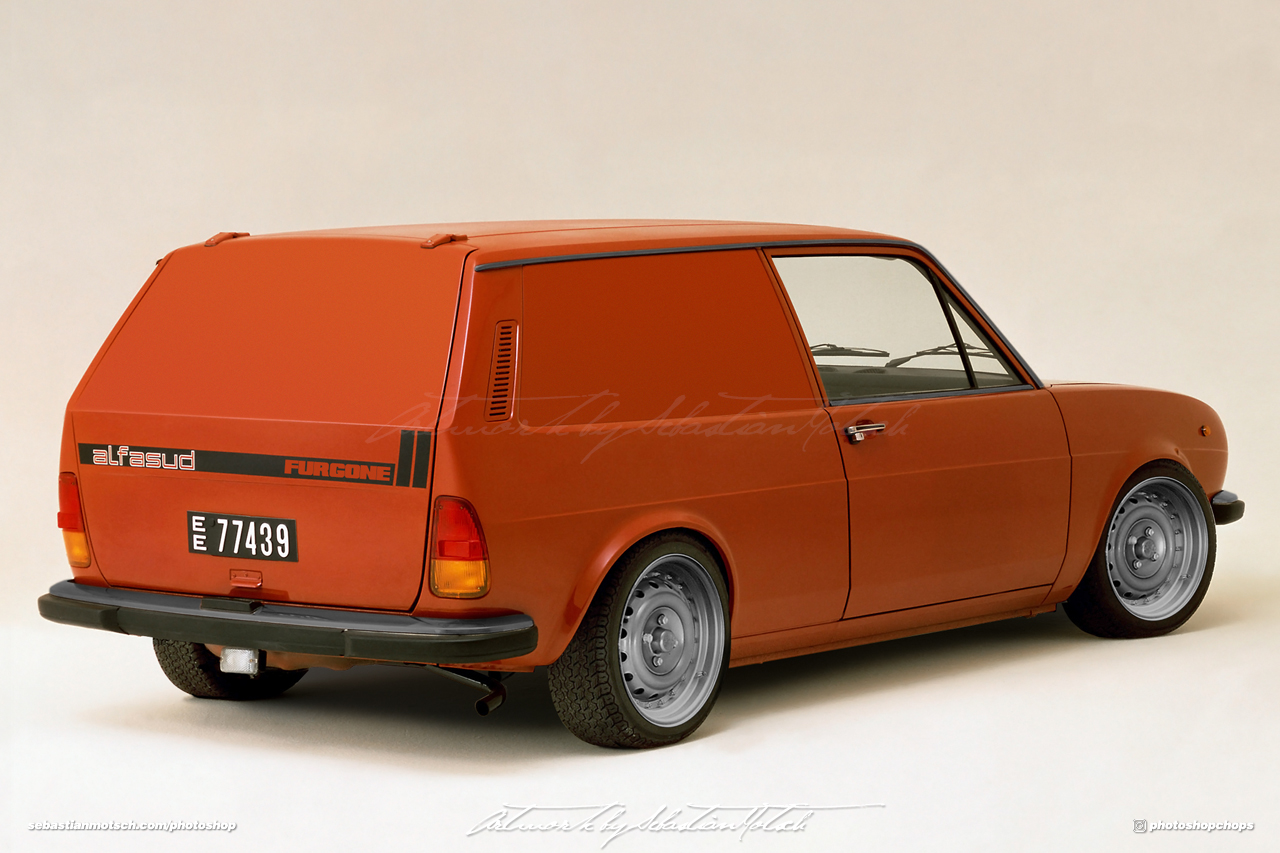 Click here to see the original picture.
---
Sebastian Motsch | instagram @photoshopchops

Volvo Tundra Concept
Read More

»