BMW 2002 ti Garmisch Concept
BMW 2002 ti Garmisch Concept
Automotive Art | Photoshop Chop | Concept Car
---
The BMW 2002 ti was a proposal designed by Marcello Gandini and built by Bertone. It was displayed at the 1970 Salon d'Automobile in Geneva and disappeared after the show ended, never to be seen again. In 2018, BMW decided to recreate the elegant coupé but all they had was a set of black and white photographs. Marcello Gandini consulted and eventually approved the vehicle at the age of 80. Proudly unveiled at the 2019 Concorso d'Eleganza in front of the Villa d'Este it took many people by surprise, because most had never heard of or forgotten about the 1970 showcar.
What you see below is not the original picture, but a slightly modified version. I lowered the Garmisch and modified the wheels/tire combination to give it a more contemporary look. There are wild ideas of a wide-body racing version in my brain, but this would surely mess with the grace and elegance of Gandini's design, penned almost five decades ago.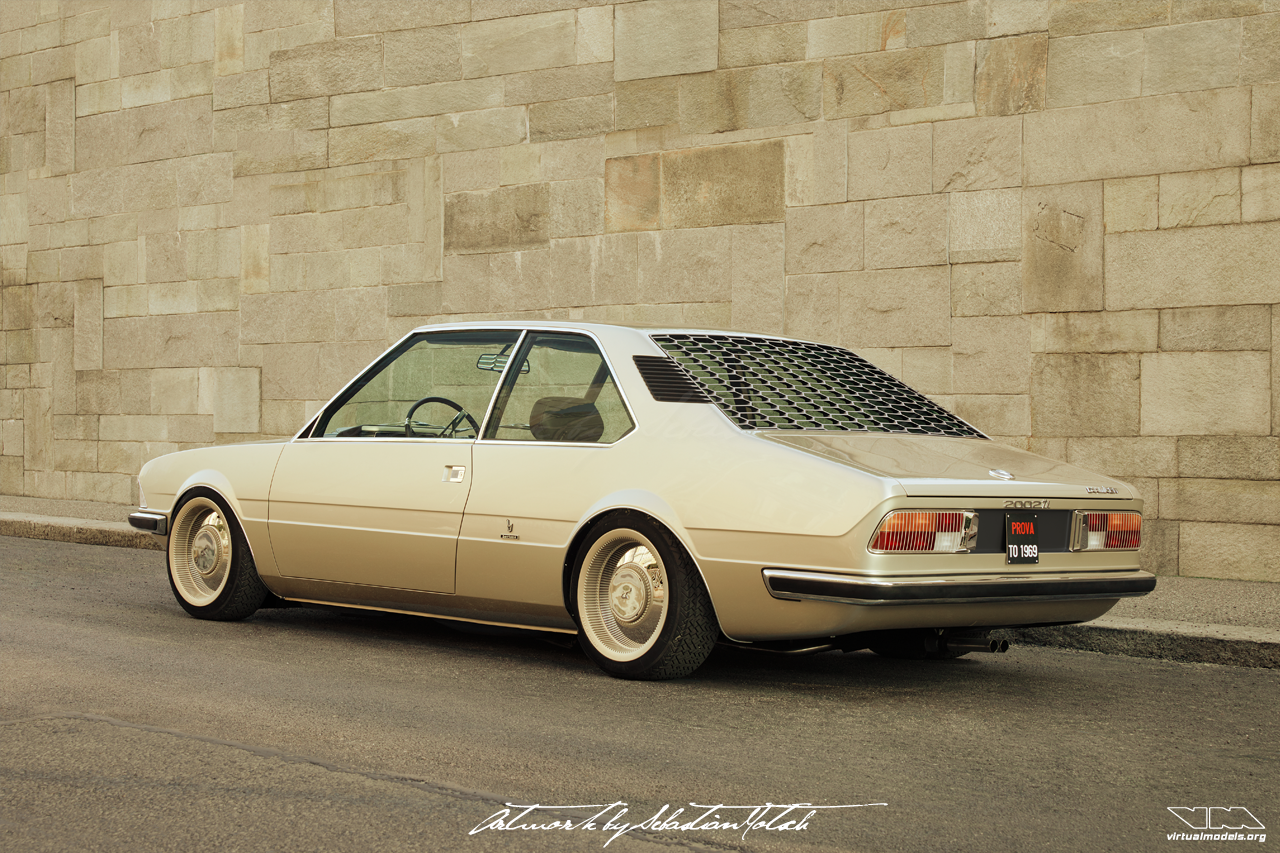 Click here to see the original picture.
---
Sebastian Motsch | instagram @photoshopchops