Snow Hike
Travel Photography | Niederbayern | Bayerischer Wald
---
Dreisessel
A Sunday afternoon in December. The three rivers in Passau are shrouded in thick fog and there is a constant drizzle of rain. The movie theaters are closed, due to Covid19 pandemic rules and regulations.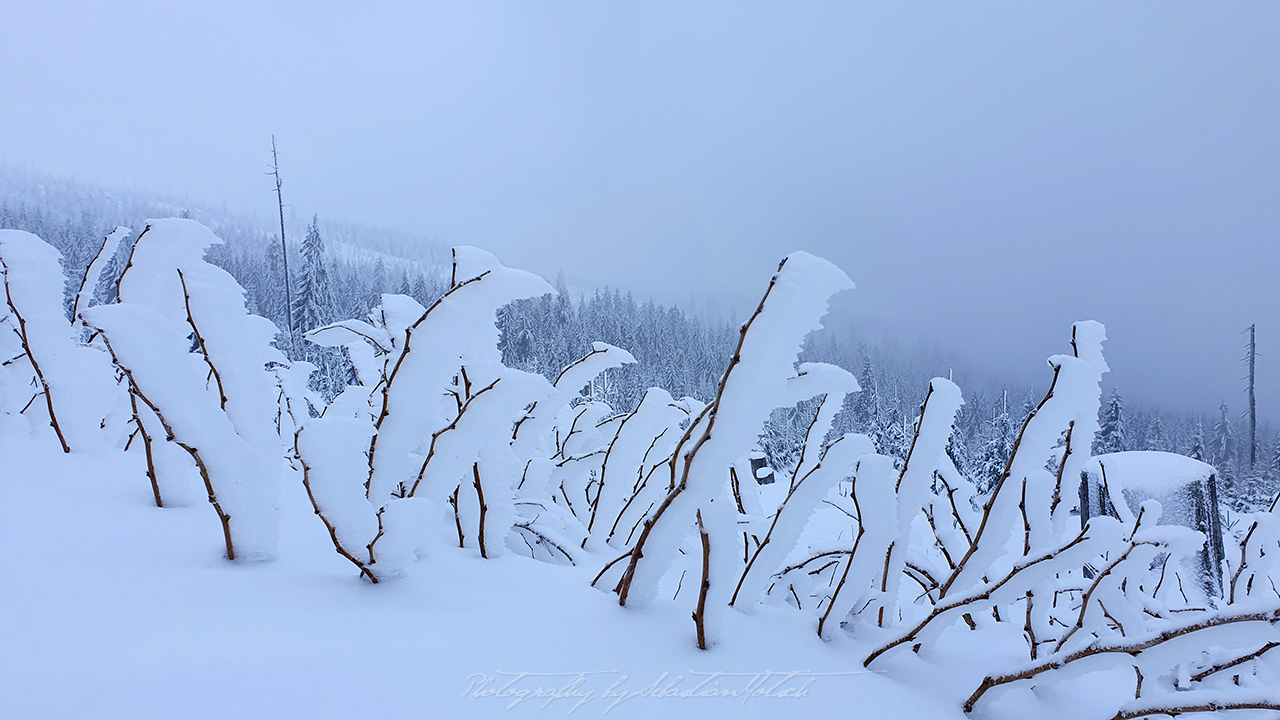 Not very motivating… but there might be a slight chance of snow further up in the mountains.
We jump in the car, head to the Dreisessel and enjoy a short hike in the snow.
It is very quiet at the top and the famous stone formations have a very special aura.
It almost looks like there are faces on the rocks.
As it's nearing dusk, we head back to the parking area.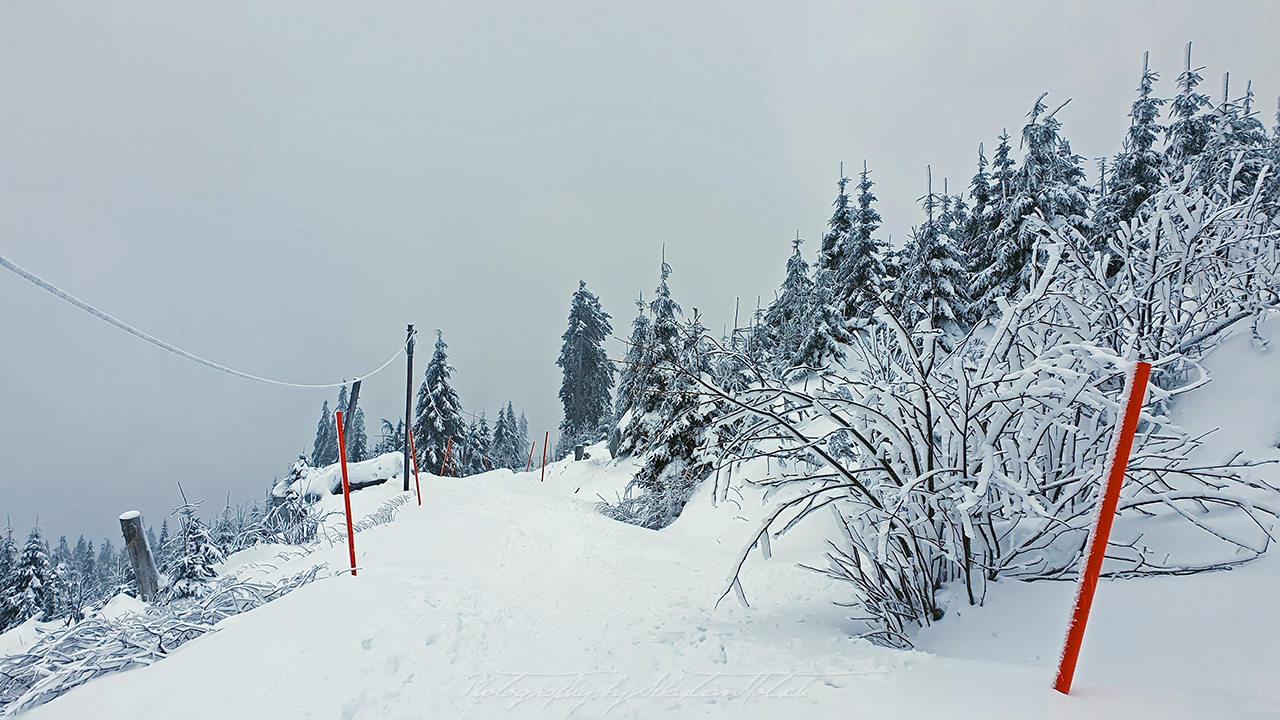 The marking poles are the only colour and make the scenery look like a colour-splash picture.
---
Sebastian Motsch | instagram @drivebysnapshots