Steelies

Corvette C1 Speedster 1955
Read More

»

Volkswagen Beetle | Custom Woody
Automotive Art | Photoshop Chop | Air-Cooled Custom
Read More

»

Chevrolet Caprice Station Wagon | 2-Door Nomad Style
Automotive Art | Photoshop Chop | VIP Stance Project
Read More

»

Audi 100 C1 2-Door USDM
2019.08 | Photoshop Chop | Stance
---
A quick lunchtime photoshop chop once again. A friend complained that I hardly ever photoshop Audis. Well, there's a reason for that, but I made an exception and went creative on a classic Audi 100 C1. Found this tracking shot of a USDM model and modified it. Obviously the car was lowered and the steelies have a larger diameter now, albeit still featuring a thin white-wall line so typical for this period and location. The rear fender has been relocated because I didn't want the wheel to disappear into the fender. Quick & dirty? No. Quick and clean style just for fun.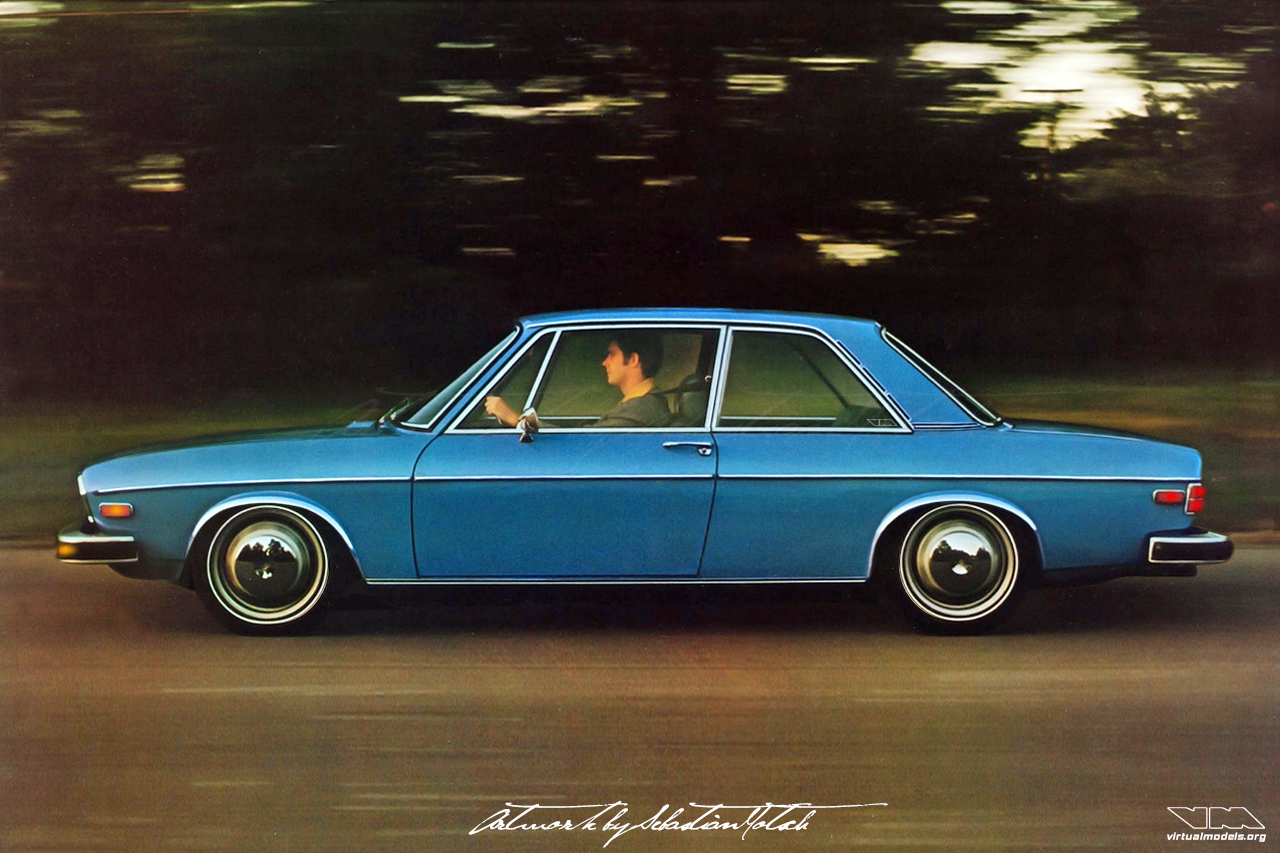 Click here to see the original picture.
---
Sebastian Motsch | instagram @photoshopchops

Opel Rekord C Delivery Van
2019.08 | Photoshop Chop | Retro Vibes
---
It is not often that I use an old black and white picture as a base for a photoshop chop. But sometimes I stumble upon a picture and immediately know what to do with it. Subtle, clean and simple, but with great impact was the idea this time around. The Opel Rekord C delivery van (Lieferwagen) has been lowered, the rear fenders have been widened and the grille has been modified. This gives it a muscle-car-like look and certainly more presence, doesn't it? Just the right amount of lowering to give it a proper stance adds to the presence. Larger diameter and wider steel wheels with dog dish hubcaps go well with the classic overall look and keep the retro vibes.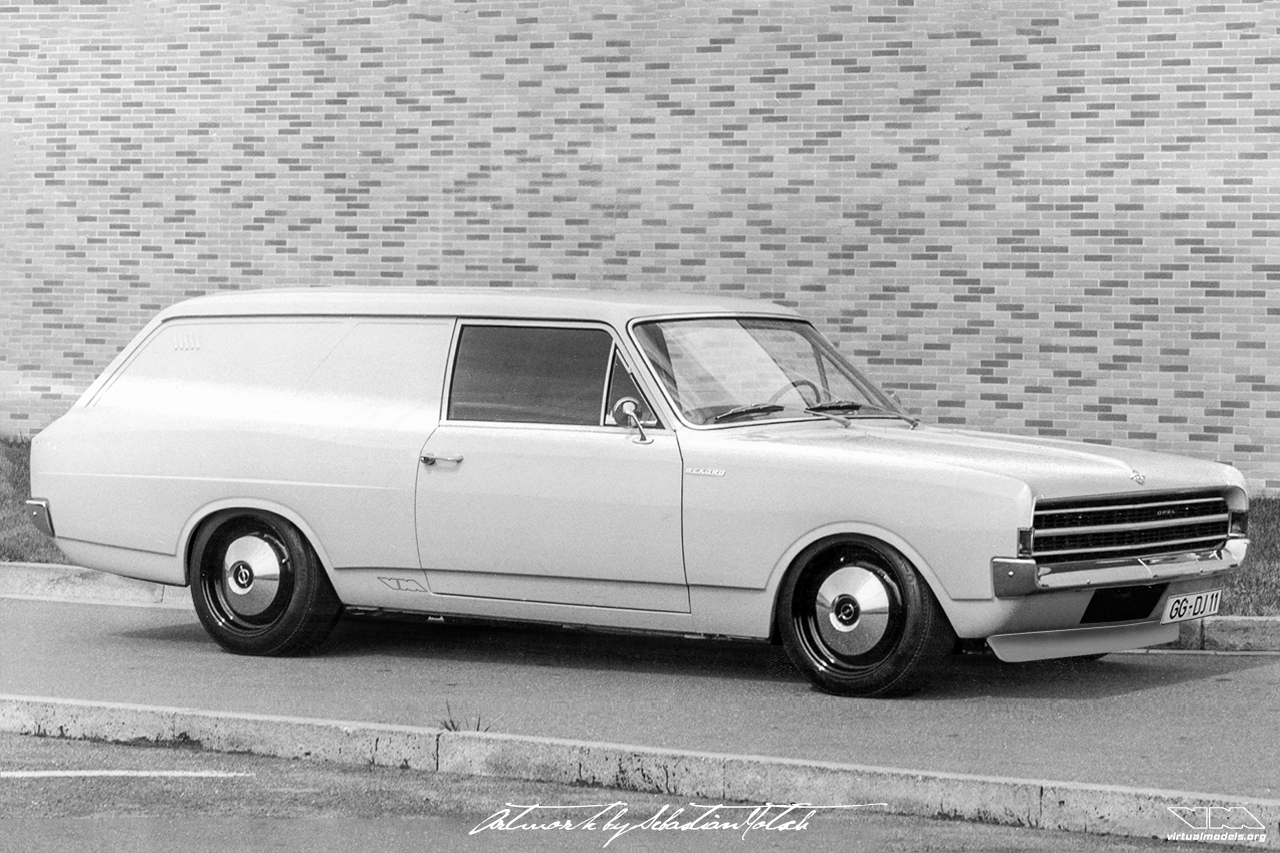 Click here to see the original picture.
---
Sebastian Motsch | instagram @photoshopchops

Chevrolet 4400 Chassis Cab | Hot Rod Concept
Automotive Art | Photoshop Chop | Hot Rod
Read More

»

Morris Marina Coupé (ADO28) | Brexit
Automotive Art | Photoshop Chop | Featured on the cover of Motorpunk Magazine 04.2019
Read More

»