Roadster

Corvette C1 Speedster 1955
Read More

»

JassPerformance Door Pull Straps and other Accessories
Read More

»

Toyota GR Supra Targa (A90)
Automotive Art | Photoshop Chop | Concept Car
Read More

»

SAAB Sonett Mk1 Roadster
Automotive Art | Photoshop Chop | Made in Trollhättan by Trolls
---
I have always loved the shape of the SAAB Sonett Mk1 roadster, but similar to the BMW 507 I never liked the stance and choice of wheels. Diameter too large, tires too skinny and a stance that would suit a 4×4 – not my cup of tea on a roadster intended to be driven hard. Fixing these three problems is exceptionally rewarding on many cars from the 60's and 70's, because the designs are often adorable. Apply this recipe to a first generation SAAB Sonett, add a set of American Racing Torq Thrust wheels and tires with white lettering on the sidewalls. Voilà, you have a roadster that it still tiny and nimble, but looks like it packs a lot more punch.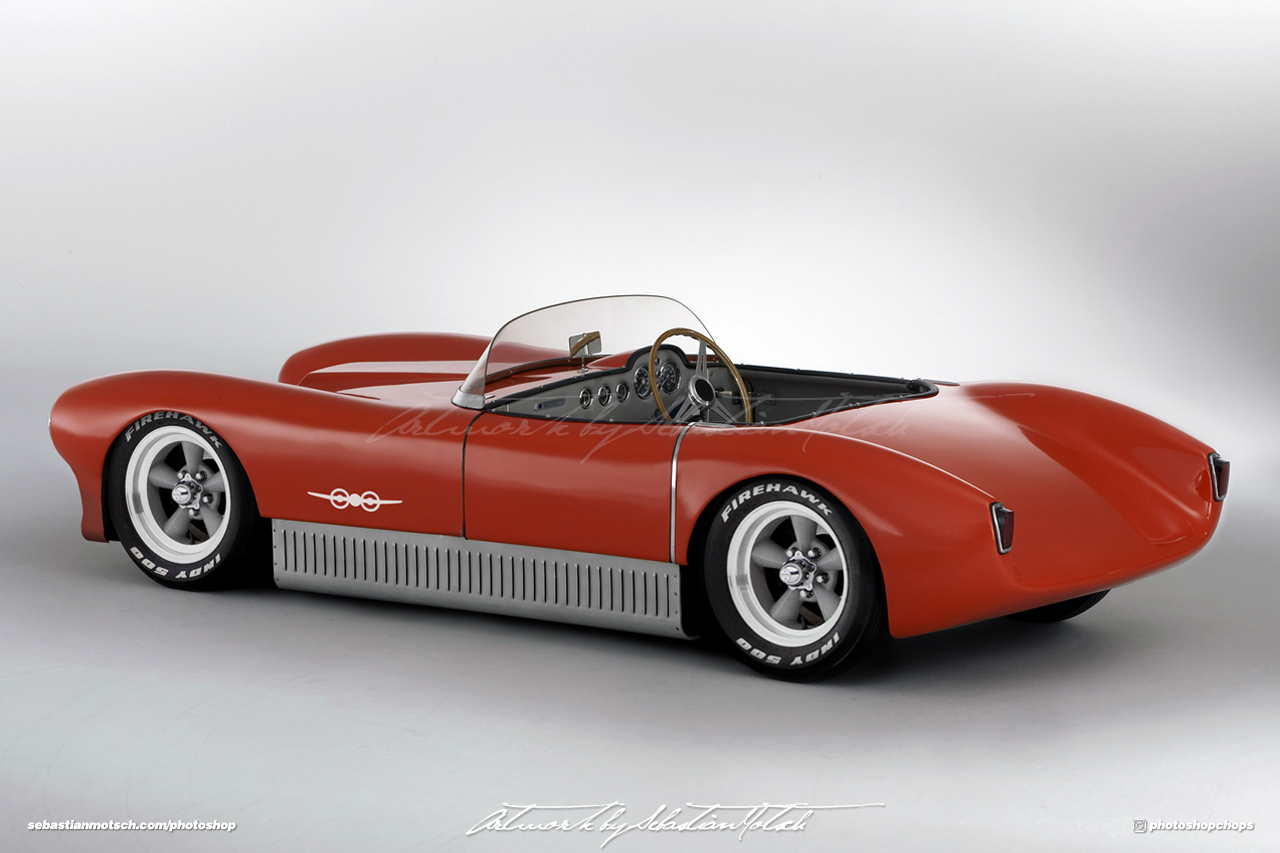 Click here to see the original picture.
---
Sebastian Motsch | instagram @photoshopchops

Burton Roadster | Yes, it's based on a 2CV!
At first glance this might be a vintage something-or-another. And even at the second and third glance most people will still be fooled. If you look closely, you might spot a few hints here and there: three lug wheels and familiar headlights. But only if you open the hood does it dawn on you, that this might not be that vintage at all. This vehicle was actually built in 2007!
Read More

»