Porsche

Porsche 928 LSR Shooting Break | Bonneville Land Speed Record
Automotive Art | Photoshop Chop | Land Speed Record Car

---
The Porsche 928 is a grand tourer by definition and was never intended to be used for motorsports. Covering long distances at high speeds is what this vehicle feels most comfortable at. While discussing with friends which race we would enter if each had a beater 928, I came up with land speed record racing and it isn't half as weird as it first sounds. The overall shape of the body is sleek and aerodynamic, fine-tuned in the Weissach wind tunnel. If going fast in a straight line is the goal, it doesn't hurt to have a longer wheelbase and considerably more power. And if there is a 956C sitting next to the 928 in the imaginary workshop, why not use the rear half and convert the car to mid-engine spec in the progress? I lowered the resulting Frankenstein creation, added classic Moon discs, removed the mirrors, wipers and all other unnecessary parts that disrupt airflow. The result was sleek, but the elongated fastback looked horrible. In the true spirit of Wunibald Kamm, I created a shooting break style canopy for improved looks and aerodynamics. Stripes in the classic Martini livery colors add to the period-correct appearance and make the 928 LSR look even faster.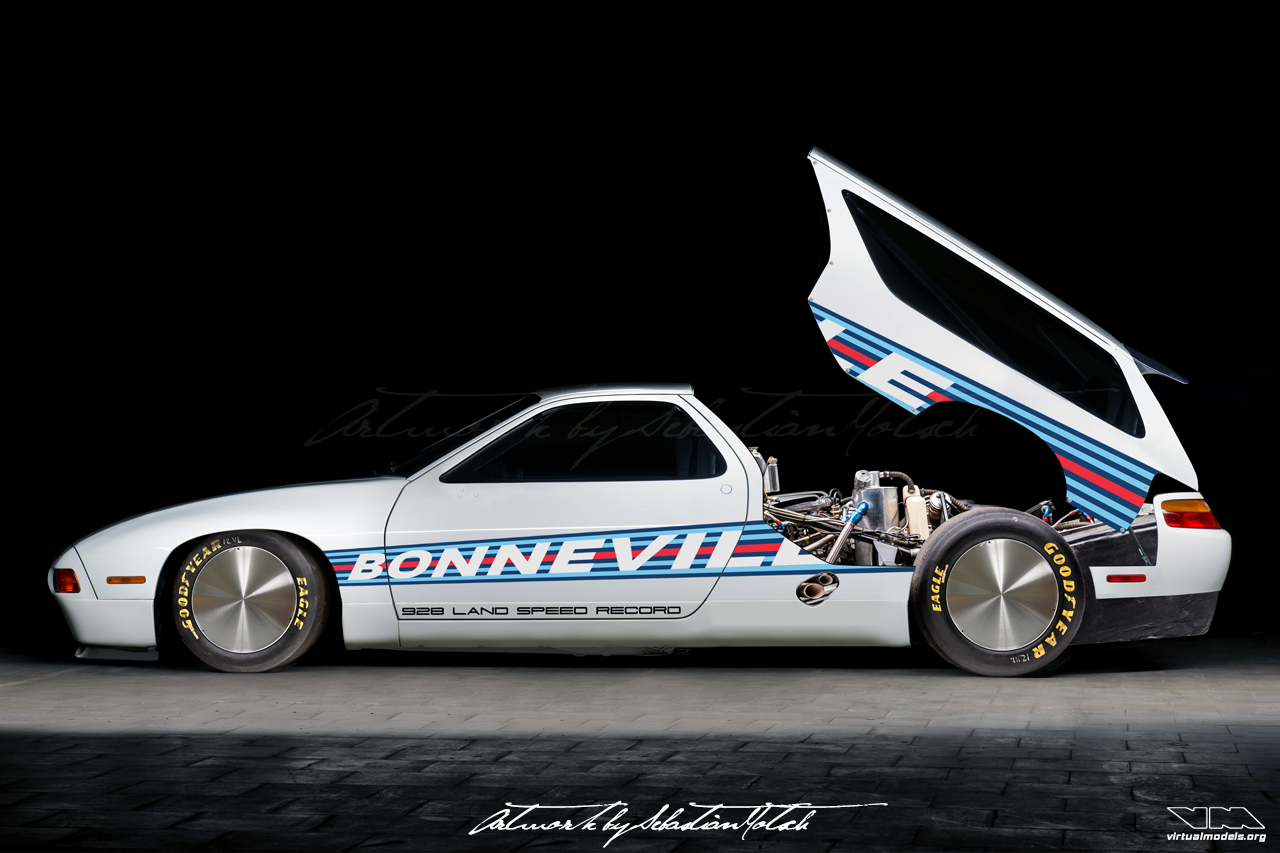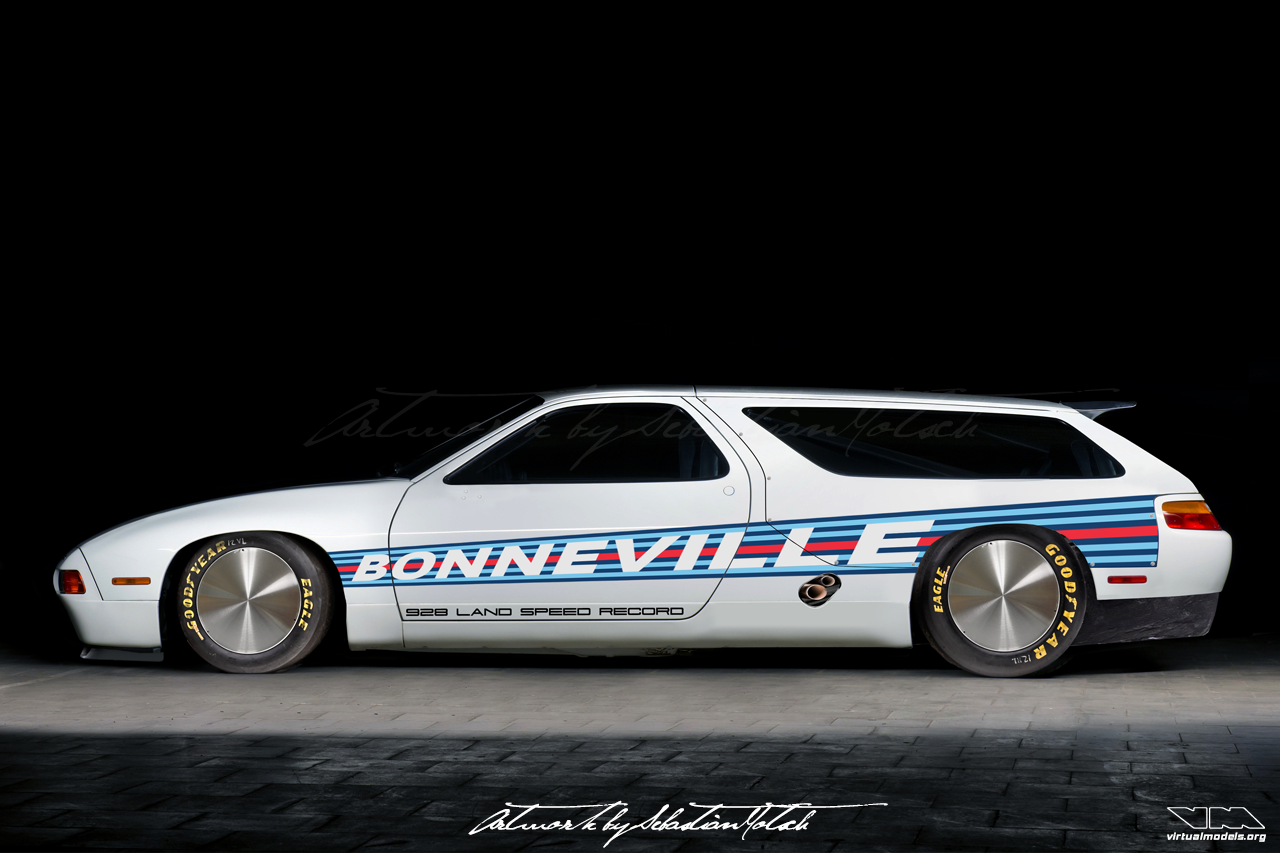 ---
Sebastian Motsch | instagram @photoshopchops

Porsche 919 Hybrid LMP1 @ Le Mans 2014
One of quite a few Porsche 919 Hybrid LMP1 models in 1:1 scale that graced the Michelin booth at the 24 Heures du Mans 2014. A stunning car and engineering masterpiece… but not particularly pretty. It might have looked a lot better had it sported a Martini or Gulf livery. Maybe next year?
Read More

»

The first visit to the new Porsche Museum in 2009 was astonishing. The architecture is breathtaking and the exquisite display of street, racing and rallye legends phenomenal.
Read More

»