modified

Corvette C1 Speedster 1955
Read More

»

Mercedes-Benz C107 450 SLC with Custom Top Chop
Automotive Art | Photoshop Chop | Classic Outlaw

---
When I found the original picture of this Mercedes-Benz C107 450 SLC parked in front of the Nice Matin building, I fell in love with it immediately. The color hues and saturation just scream late 70's / early 80's! The picture was immediately saved to the ever growing to-do folder… and gathered virtual dust for a couple of years. Every once in a while, I opened it and pondered the question how I wanted to modify it. Shooting break? Delivery van? In the end, I went for a classic custom top chop, along with a more contemporary set of larger diameter wheels and lower profile tires. Sometimes small changes go a long way in totally changing a vehicles appearance.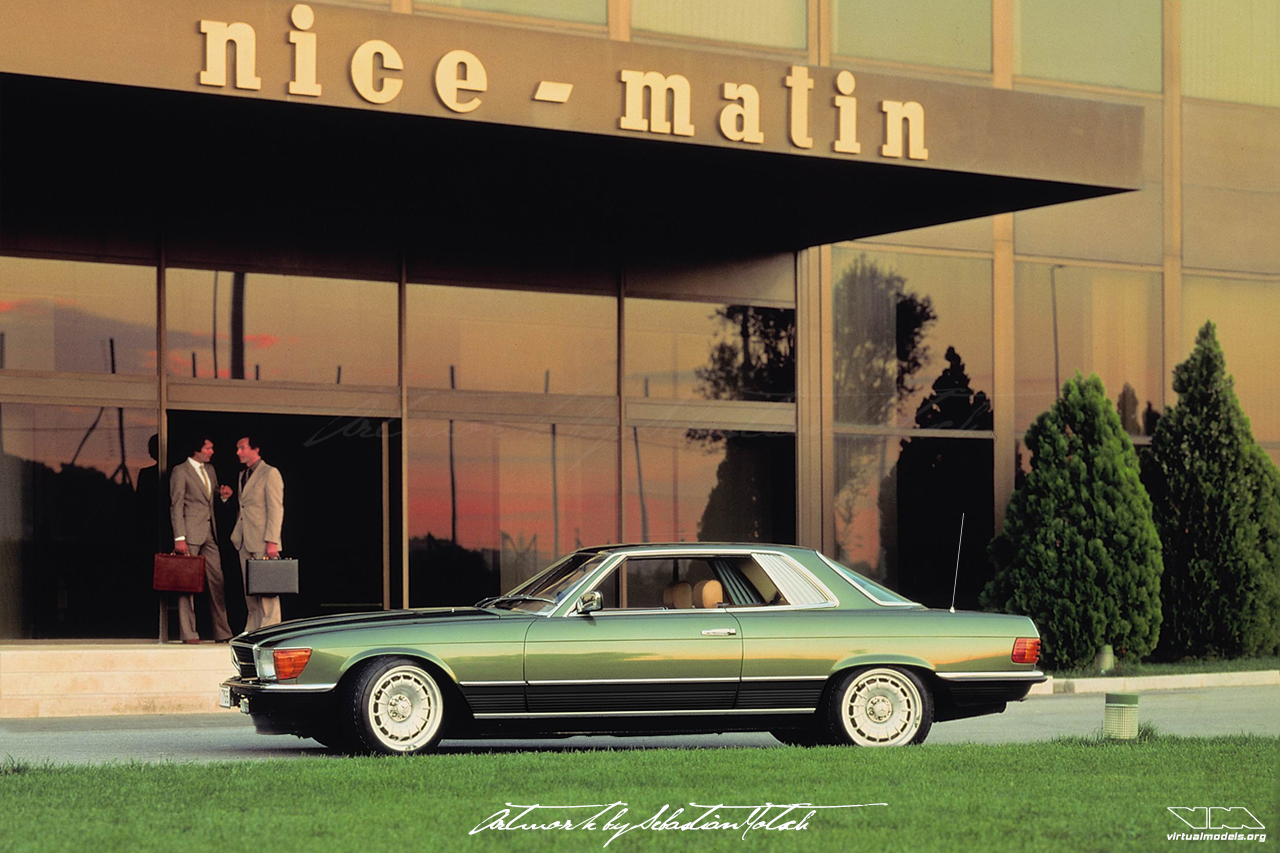 Click here to see the original picture.
---
Sebastian Motsch | instagram @photoshopchops

Bentley Continental SC Sedanca Coupé
Automotive Art | Photoshop Chop | Bespoke Body
---
Tastefully modifying the Bentley S1 Continental by Mulliner was very rewarding and I wanted to create a more modern customized Bentley in a similar style.
How do you keep modifications on a car subtle if the base vehicle is anything but? Not an easy task to accomplish, but the Bentley Continental SC Sedanca Coupé in question actually is a great base to start with. The factory bodykit might look somewhat tacky with stock wheels and ride height, but the appearance totally changed once I lowered it and added a set of multi-piece BBS wheels. The bodykit now accentuates the lines of the body perfectly and gives the car a lot more presence. To achieve the low ride height, the fenders and wheel arches have not only been widened but also relocated vertically, to provide enough clearance for the tires. Most of the chrome parts have either been eliminated totally or blacked out, with only a few highlights remaining. It is up to your liking and taste to imagine this stately vehicle riding on either a static or more comfortable airride setup.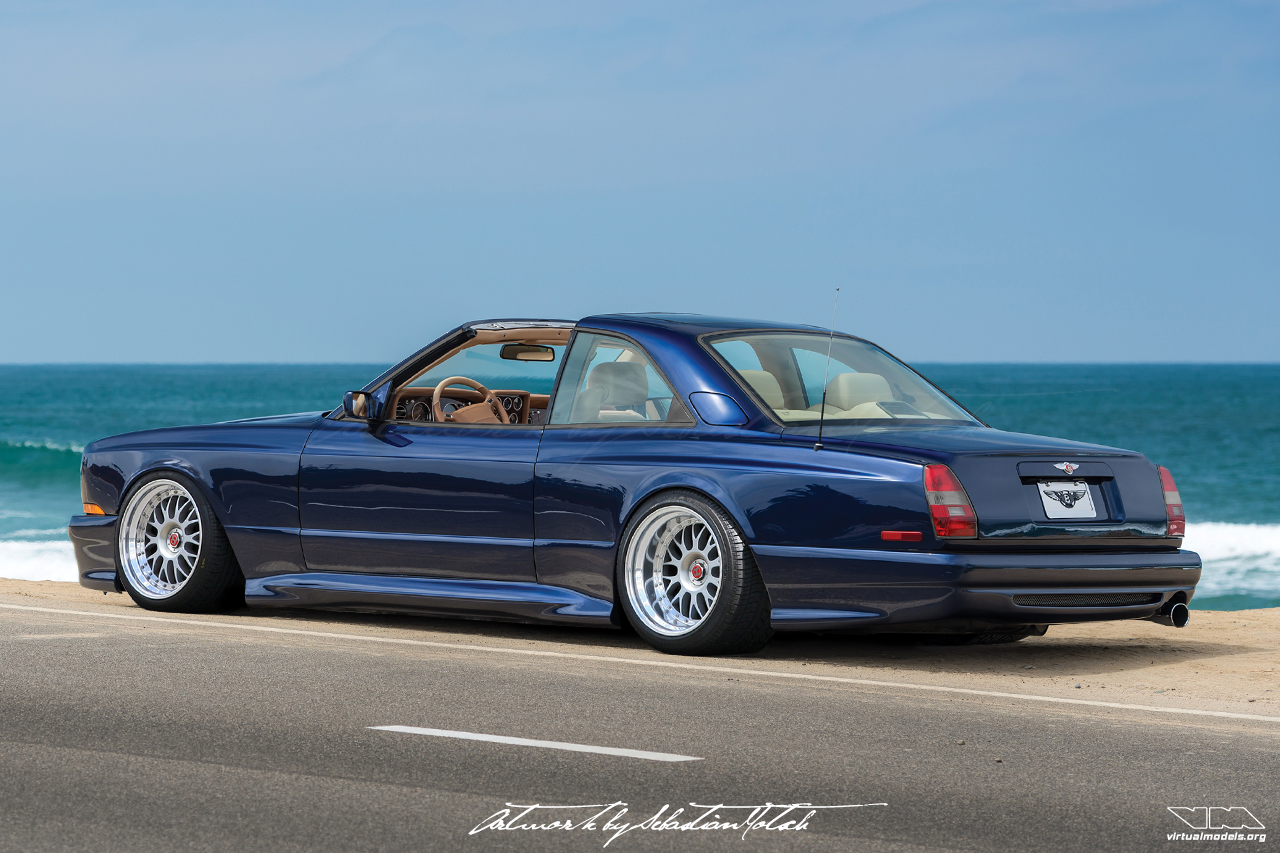 ---
Sebastian Motsch | instagram @photoshopchops

Subaru XT AWD Turbo
1:24 Scale Model | Tamiya | Built by Sebastian Motsch
Read More

»

Volkswagen Scirocco Mk3
1:24 Diecast | Welly | Modified by Sebastian Motsch
Read More

»