4×4
Nissan Pathfinder / Terrano Turbo
BRE inspired livery | Volk Rays TE37 | BMX
---
Japanese Nostalgic Cars recent article about the resto-modded Acura SLX triggered all the right feelings. Classic body-on-frame 4×4 design, modern suspension and drivetrain plus all the amenities not available back in the days. A surefire recipe to get me interested. When JNC posed their question about the reader's resomod SUV ideas, I booted photoshop and began dreaming. What I eventually came up with, is a more or less timeless Nissan Terrano WD21 with a lift kit and six-lug, off-road spec Volk Rays TE37 wheels, finished in gold and shod with Toyo tires. Most viewers will have recognized the color scheme of the livery instantly, but it has a twist to it. The colors from the famous \\ BRE \\ design have been inverted and instead of two stripes, there are three. Both Datsun 240Z and 510 Coupé had two side windows, so I decided to mimic the 4×4's three windows in the livery design. Custom bumpers and a roof rack with a bicycle finish off the look.

Range Rover Mk1 2-Door | Delivery Vehicle
2011-11 | Photoshop Chops | Range Rover | Featured in MotorPunk Magazine Issue 4 2019

---
Let's imagine you own a company operating in the express delivery business. If somebody orders e.g. car parts, your company usually delivers the parts with a van or truck. But what if you need to deliver something in a more remote area standard delivery vehicles can't access?
Read More

»

Being a child of the eighties, I grew up with those cars and I still like them. This Alfa Romeo 33 didn't need a lot of tinkering to become a looker. It has been lowered over BMW 1-Series M wheels, the bodykit has been modified slighly and the rear fascia has been changed.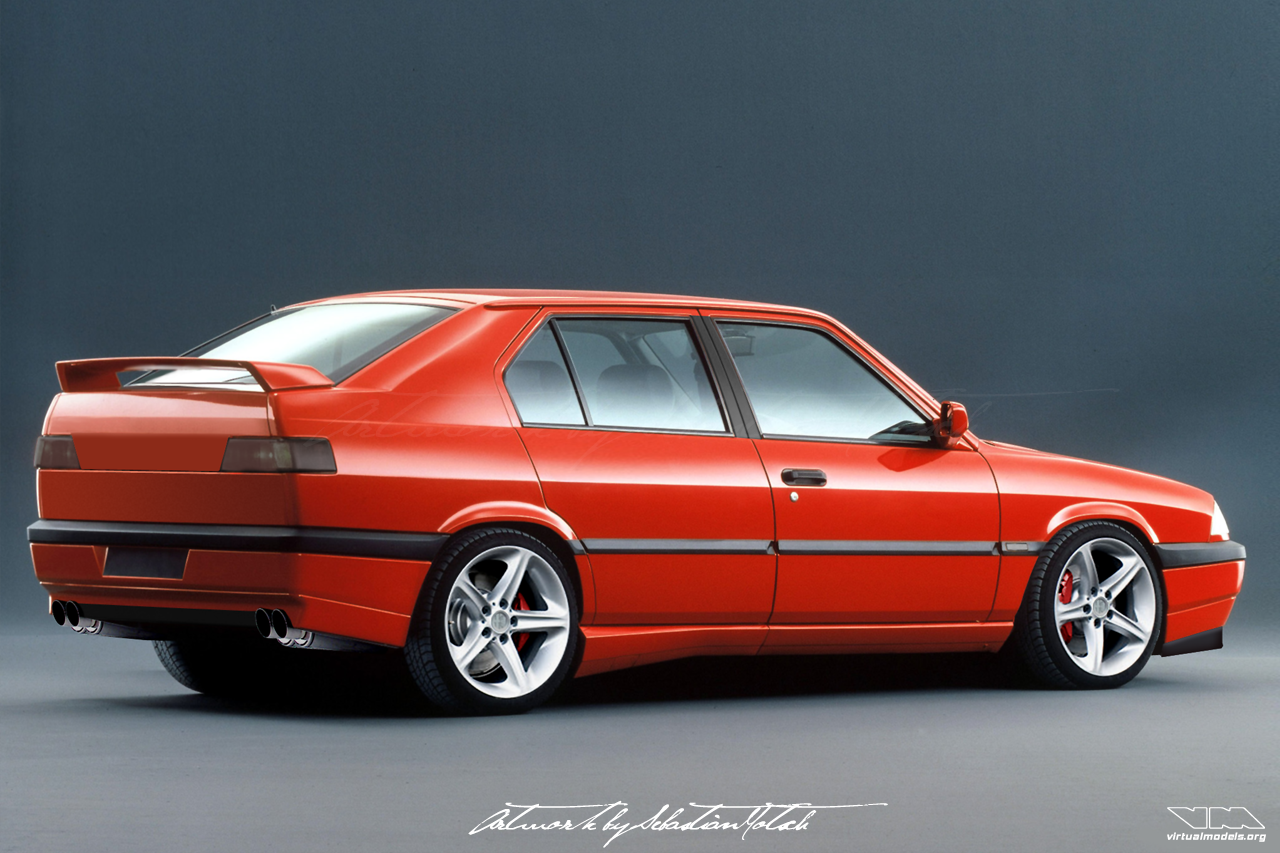 Willys MB Jeep with Renault R4 body
In June 2010 we took the scenic route through the Gorges du Tarn. Climbing out of the canyon and heading towards Le Puy, we drove past a service station somewhere in the rural Département Lozère.
Read More

»

Toyota Tercel 4WD Pick-up Conversion
Because of a massive swell we couldn't go surfing one day. Instead we opted to drive south and look for a nice café in Biarritz. Walking out on the pier of Capbreton in these weather conditions is always a weclome challenge and was rewarded with stunning pictures. Back on the mainland, we thought our eyes fooled us… but something was indeed missing from the Toyota Tercel 4WD driving past.
Read More

»

Toyota LandCruiser HJ80 | Leader of the 2CV pack
Some people drive a Citroën 2CV for fun. Some people want to have more fun with their 2CV and take them on a trip to the Sahara desert in Morocco. A great idea if you are not afraid to take your classic vehicle on long distance trips under sometimes harsh conditions. The French call this kind of adventure "raid" – and it is anyone's guess whether or not this word originates from being afRAID once or twice along the way.
Read More

»

From my archive of scribbles and sketches: Jeep Wrangler YJ Hot Rod, designed in 1999.
Read More

»