Volkswagen Beetles in Bangkok
Volkswagen Beetles in Bangkok
Drive-by Snapshots | Published on Speedhunters.com
---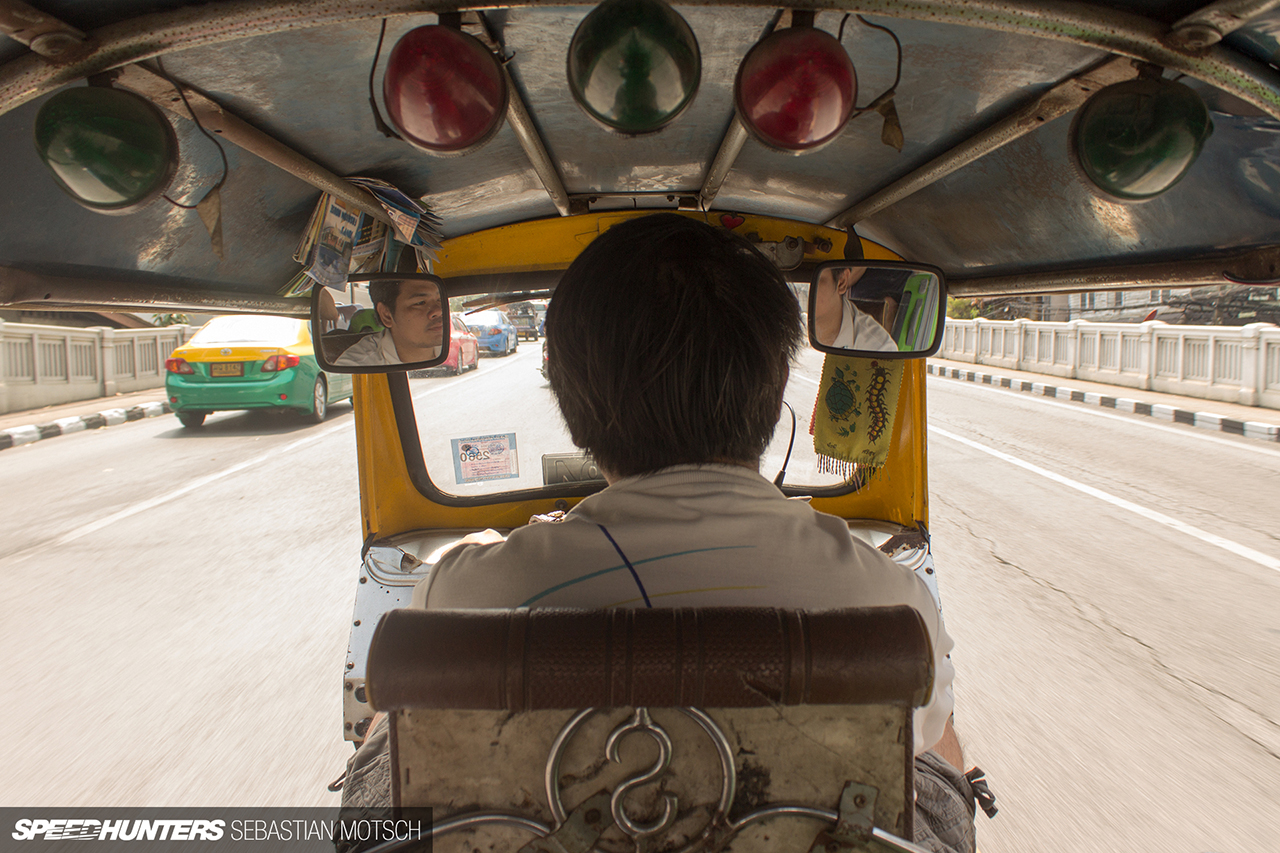 Imagine sitting in the back of a Tuk‐tuk in the bustling megacity called Bangkok. It's very hot and sweat drips into your eyes. The field of vision is limited by the low canvas top and the driver puts the pedal to the metal to keep up with rush-hour traffic. Whichever direction you look, there is something interesting to see. Too many impressions per kilometer create a sensory overload, while the brain is in limp mode due to heat and humidity.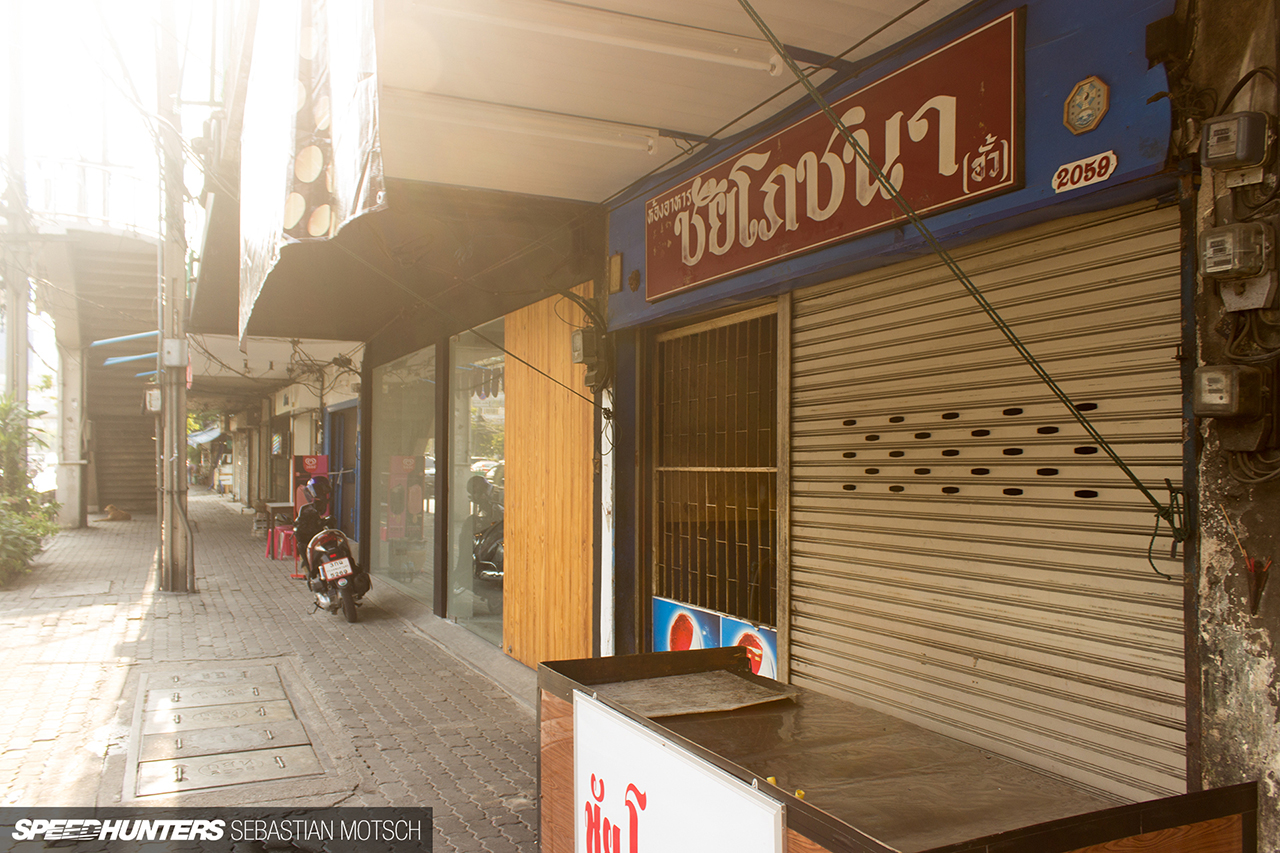 Wait… What was that? Did I really just see that or is the dehydrated brain playing tricks on me already? There is only one way to find out. I ask the friendly driver to pull over, stop at the curb and wait for a moment. Walking back in disbelief I'm in for a surprise. Can you spot the chromed bumper in the shop window?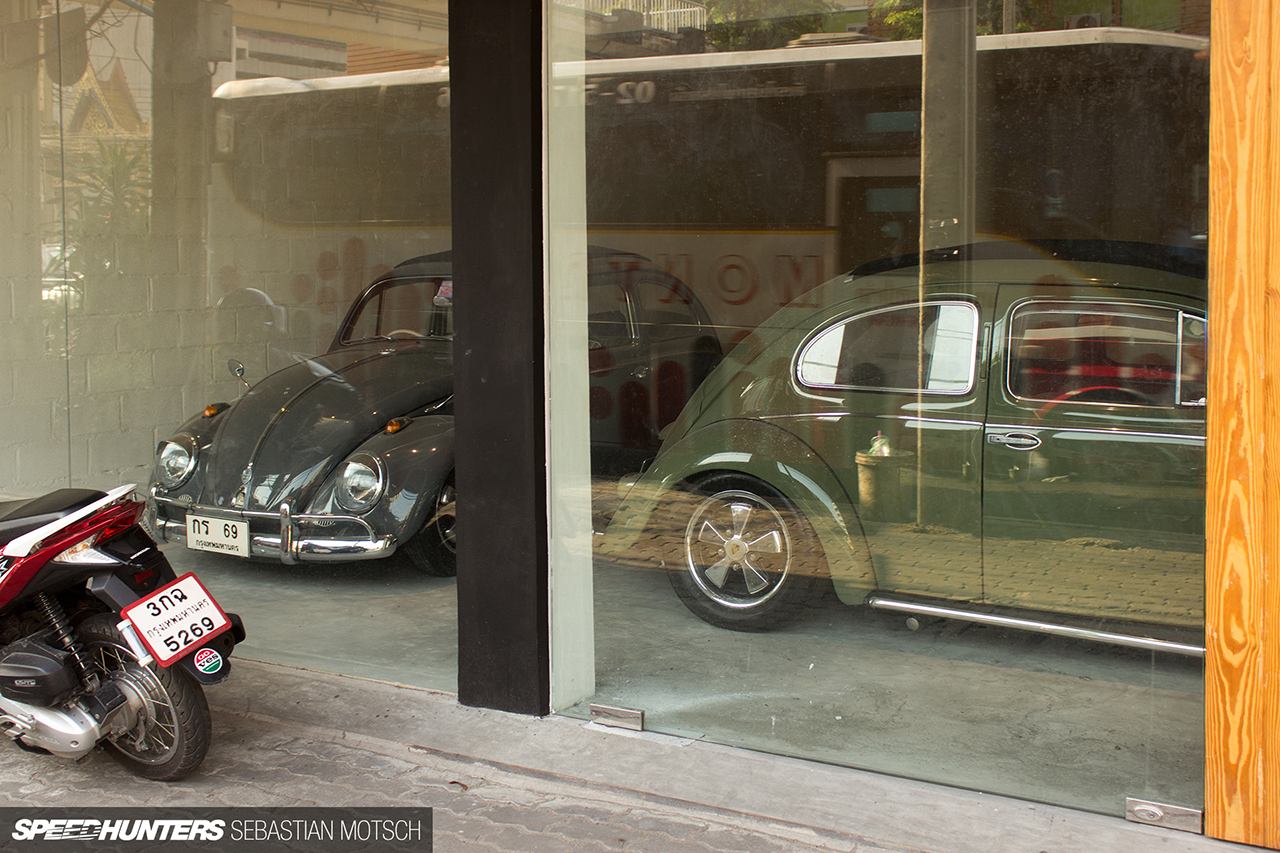 Speed, a tiny opening between a pedestrian bridge pillar and a coach literally means that the split‐second chance for spotting it could have been missed easily. Add the reflection on the window and the scooter parked in front of it and you can imagine what a big grin from ear to ear looks like.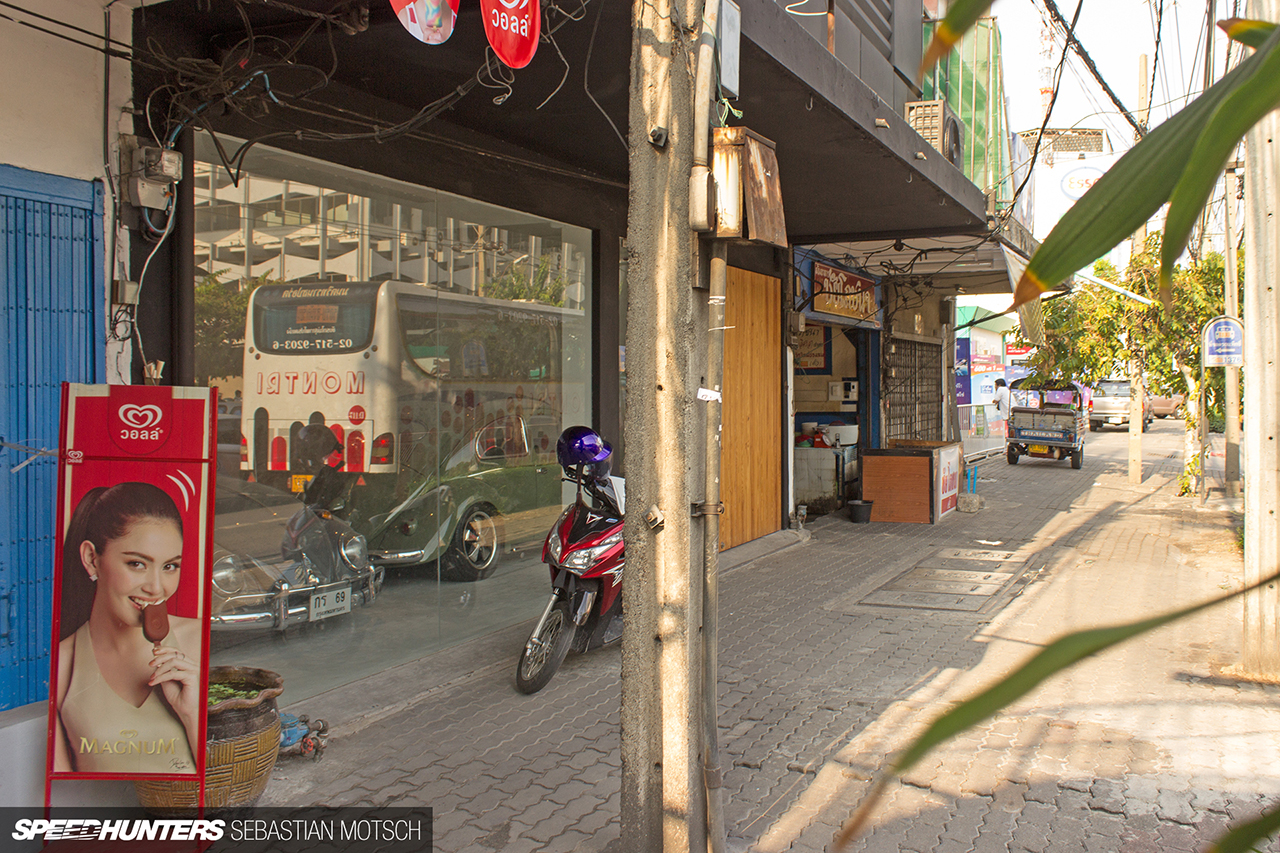 A stunning find somewhere in the huge metropolis: two early Volkswagen Beetles, both of them very tastefully modified. While cupping my hands and trying to peek inside, I noticed a young boy sweeping the floor. A gentle knock on the window caused him to look up – and run away instantly. Well, that didn't go as planned. Taking pictures into a dimly-lit room from a street drenched in bright afternoon sunlight doesn't really help picture quality.
Turning around to continue the journey, there suddenly was a friendly voice. The boy's mom asked something and the tuk-tuk driver spontaneously acted as an interpreter, translating the request to take pictures of the two air-cooled gems. She was excited and happy, opened the door and invited us inside with a smile.
Upon closer inspection, it became evident that these early Beetles have been restored and modified to a very high standard and finished perfectly.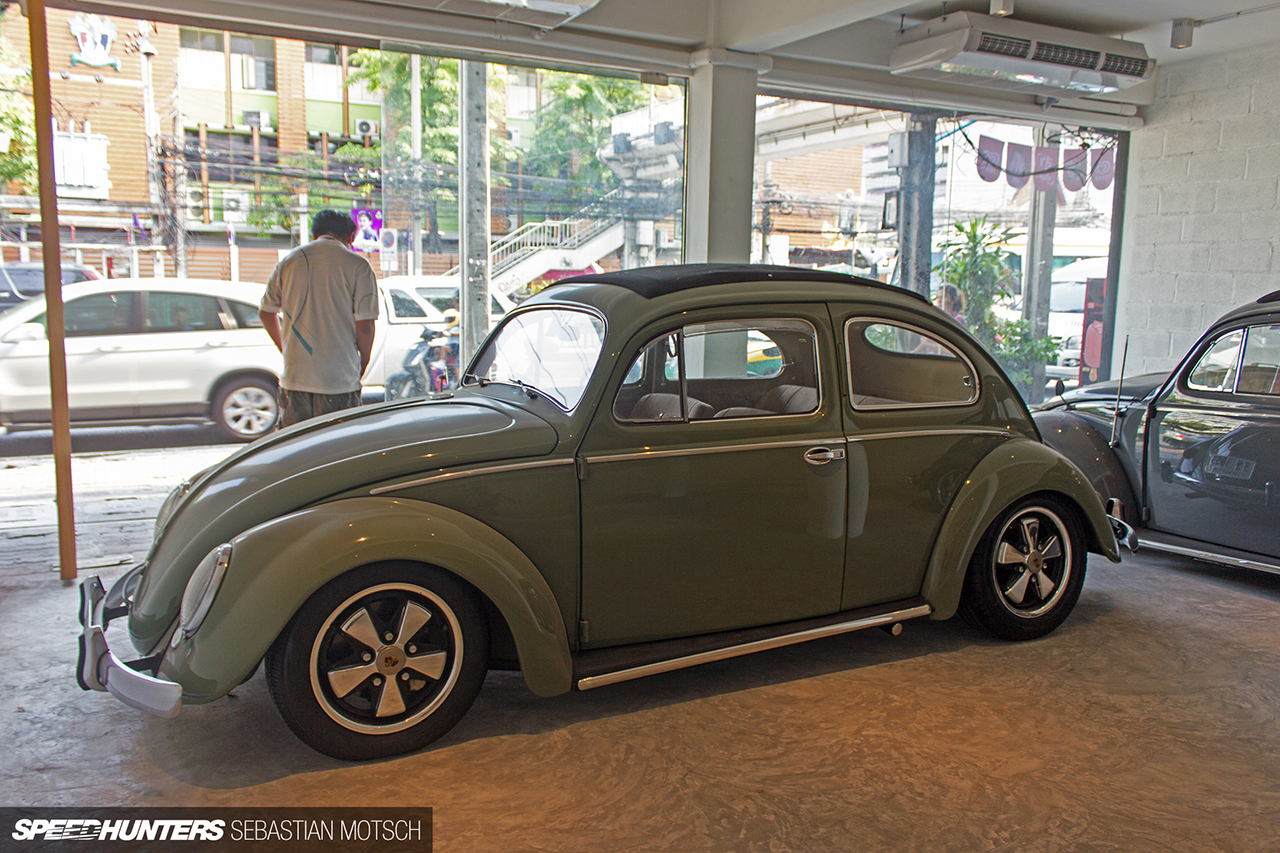 The style and all the little details are immaculate and lovely. This is almost exactly the spec a Volkswagen Beetle would be if I owned one. But there was more than just looks and style. Judging by exhaust setups, both cars had engines that seemed to be massaged in some way or another. I didn't dare to open the engine covers or doors, so there are no specs or interior pictures.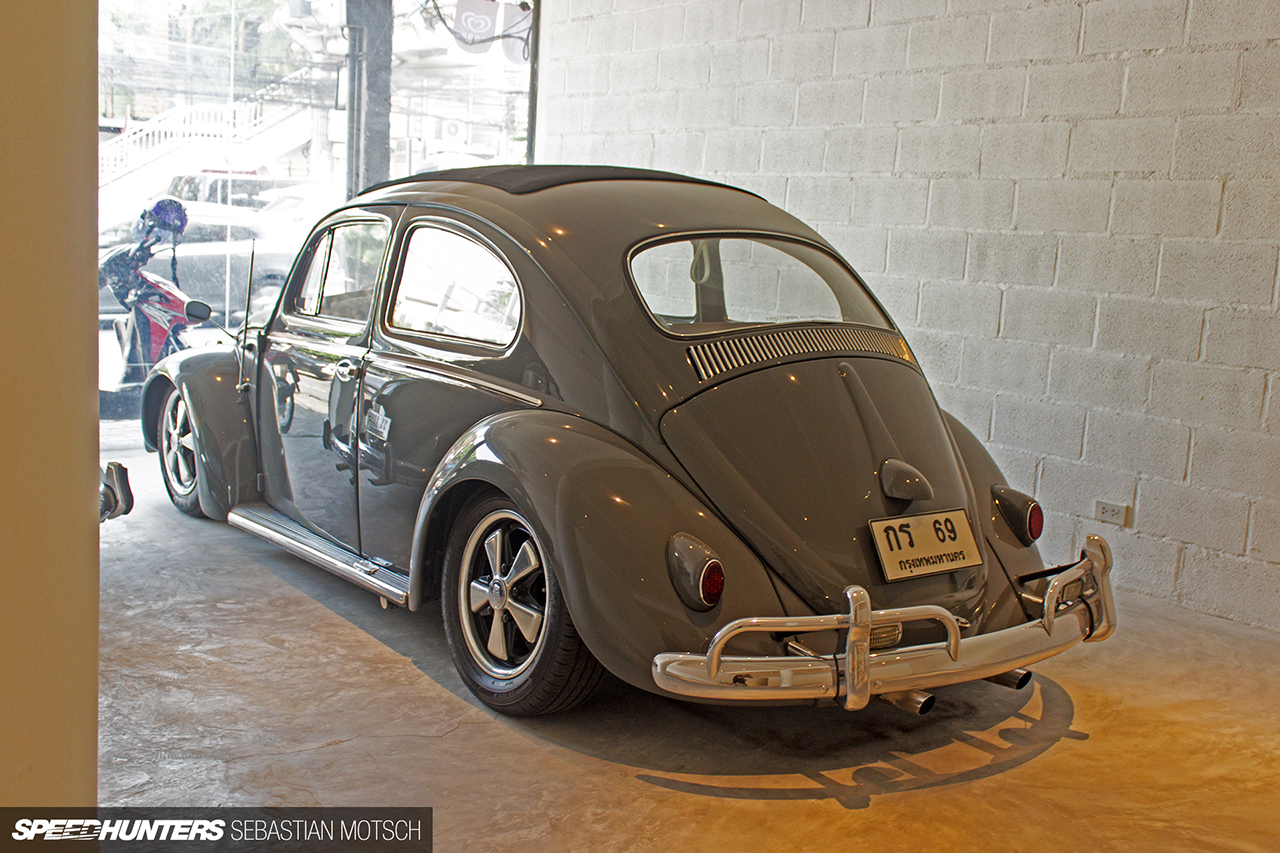 One question remained: Why are two classic air-cooled Volkswagen parked in an otherwise empty shop? The friendly lady explained that it's going to be a shop selling clothes, apparently automotive themed. The owner wants to use his weekend toys as decoration. This is something that gets a firm nod of approval and respect – well done, sir.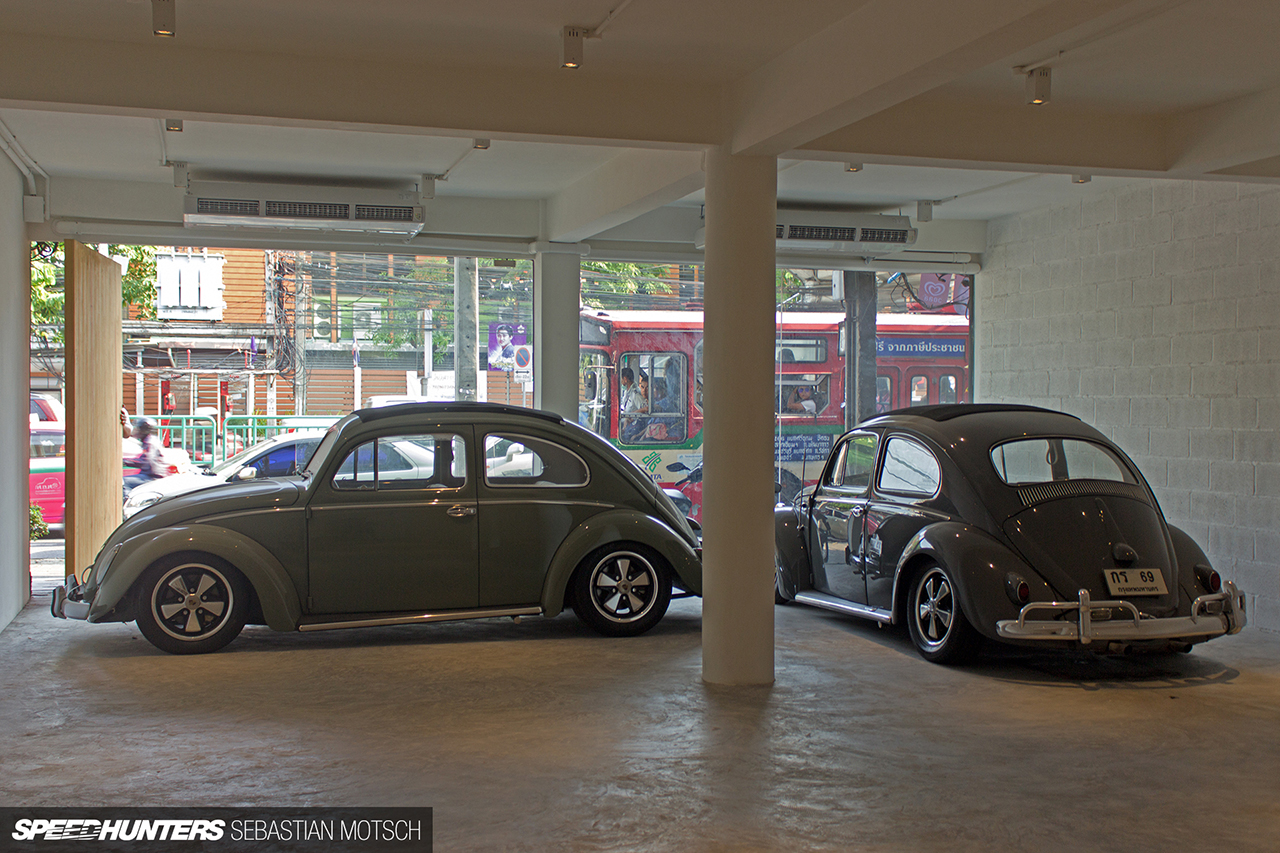 Immediately after leaving this lovely micro-museum, and even now in retrospect a couple of years later, the whole episode seems rather unreal. Did this really happen? In the middle of a city next to a busy street? Always keep your eyes open and don't blink. Be kind and your smile might open a door you thought was closed – not only in the country of smiles.
As I forgot to ask for the address and didn't log the GPS data, the location of this venue will remain a mystery for the time being, unless a local Speedhunters reader shares his or her knowledge.
---
Sebastian Motsch
sebastianmotsch.com | Instagram drivebysnapshots
[This story was published on Speedhunters.com in September 2019.]