Tokyo | Nissan Crossing Showroom
Japan 2019
04.05.2019 | Travel Photography | Drive-by Snapshots | Ginza
---
Tokyo
Nissan Crossing Showroom in Ginza
The Nissan Showroom is located right across the street from the famous SEIKO Wako Clock Tower in Ginza. While taking a picture of the beautiful old building, I spotted a dark blue mica Nissan Skyline GT-R35 NISMO in the corner of my eye. Adjusting the focus quickly allowed me to capture it before it turned… or so I thought. In that moment a local girl photobombed the picture. We had a good laugh, but as traffic was blocked by crossing pedestrians there was still enough time to get a proper shot of the NISMO.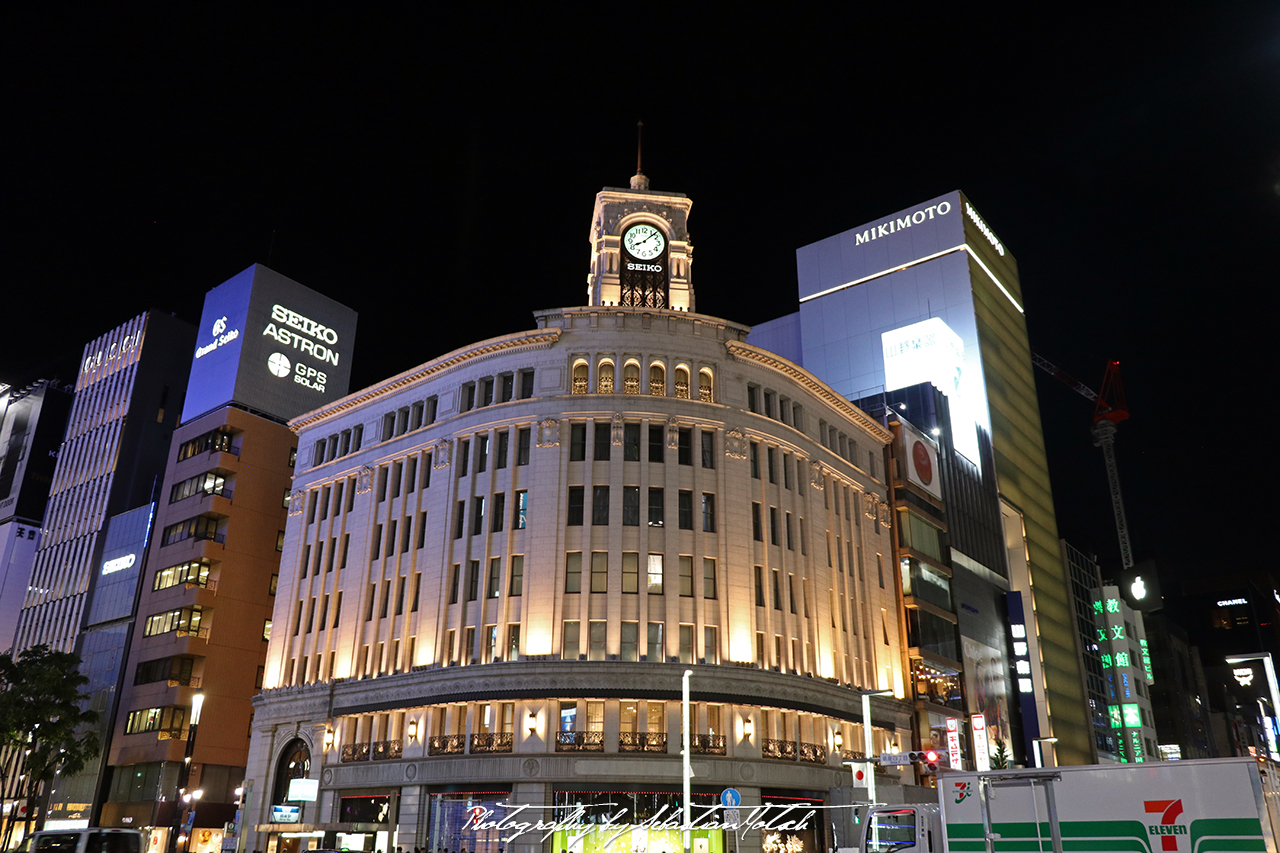 Walking inside, I was greeted by the grandfather of all GT-Rs – the Hakosuka Skyline GT-R. What a difference from the beast I just found out in the wild, spindly steel wheels and an almost offroad-spec stance by todays standards.
On the main turntable next to the entrance, the Nissan Concept 2020 Vision GranTurismo attracted many looks from pedestrians and yours truly. An intruiging prototype covered in flat red paint, highlighted by many spotlights mounted on the ceiling above.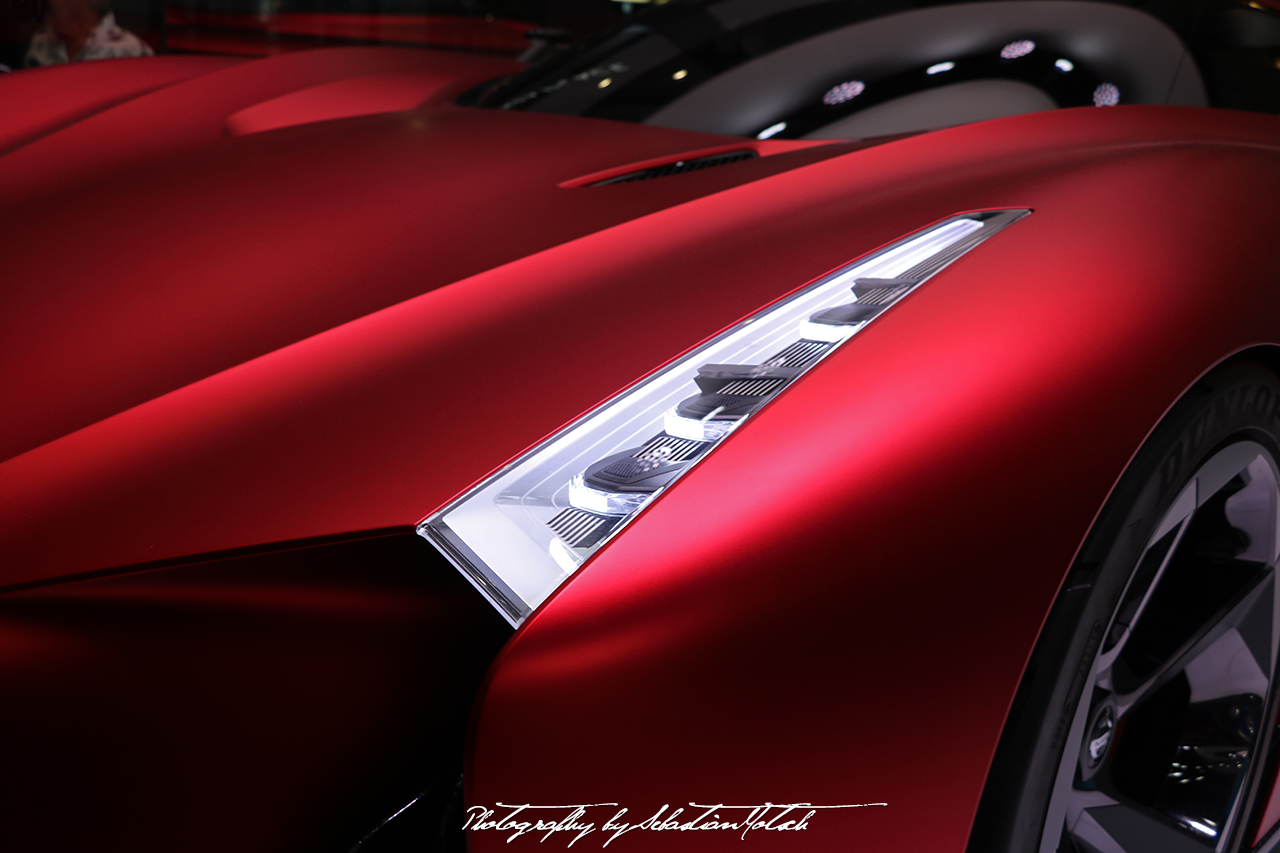 On the 2nd floor (2F in Japanese sign lingo) I found the current model GT-R35 in silver with black wheels. Hiding behind it, was a racing simulator with moving and vibrating seats. Of course I tried it as well. 3F has the gift shop where you can purchase all sorts of Nissan branded gimmicks and some fine chocolates celebrating 50 years of the Fairlady Z. As closing time was imminent, the GT-R on 2F was already behind bars when I came down the escelator. Lucky timing once again, as the late hour made it easy to photograph the cars.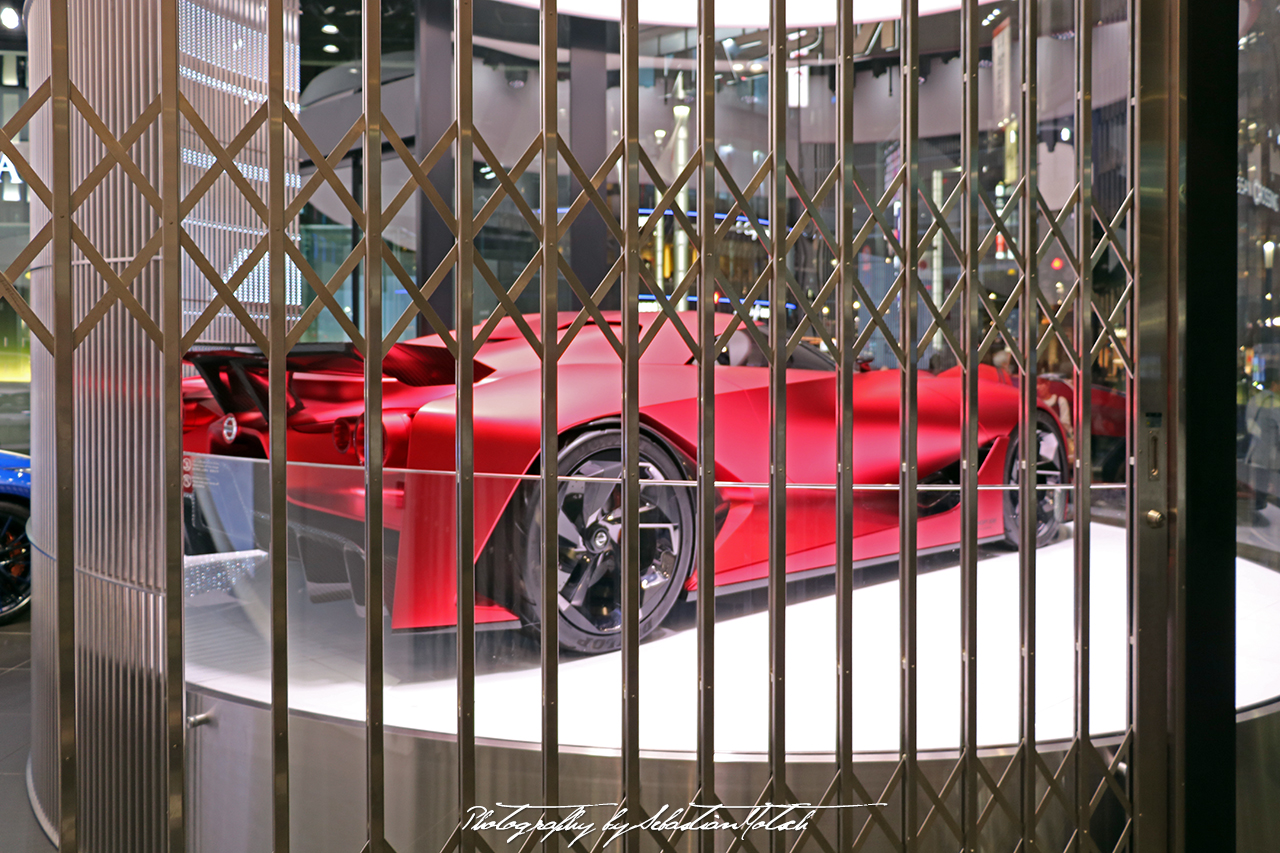 ---
Sebastian Motsch | instagram @drivebysnapshots