V8

BMW E21 323i
Read More

»

AMC Gremlin X
Automotive Art | Photoshop Chop | 6-Wheeler Conversion
---
This is another one of those "I'll just take a few minutes to see what the idea will look like" photoshop chops. The AMC Gremlin X undoubtedly has odd proportions, so why shouldn't somebody want to add an extra front axle, similar to the Tyrell Formula 1 car? Totally understandable, isn't it?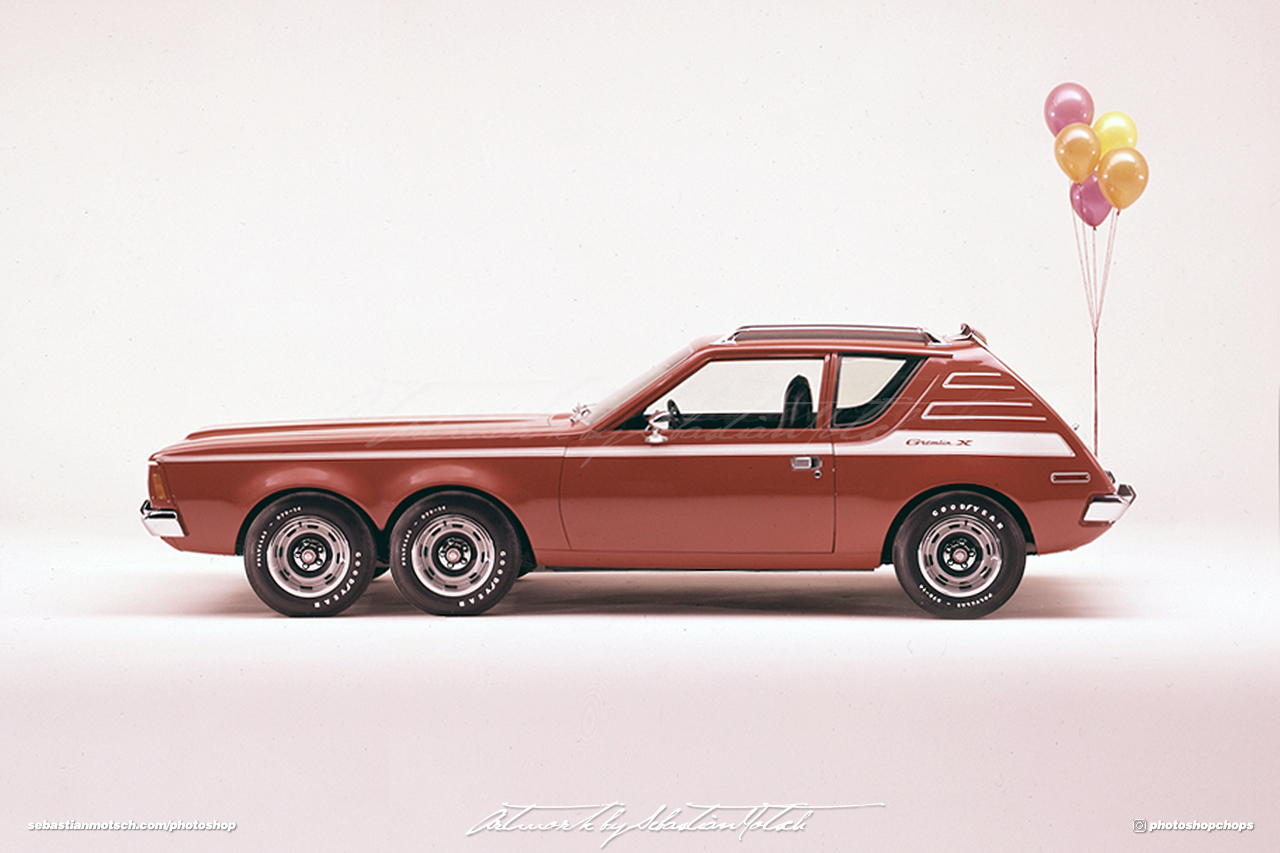 Click here to see the original picture.
---
Sebastian Motsch | instagram @photoshopchops

Aston Martin V8 Vantage Low Drag Coupé
Automotive Art | Photoshop Chop | Bespoke Body
---
The Aston Martin V8 Vantage is a beautiful car, no doubt about it. However, the design of the lower rear end is debatable. This is why I choose the side view to create my idea of a low drag coupé. Chopping about an inch from the roof and lowering the car go a long way in improving the overall appearance. I could have removed the bumpers and chrome trim to suit the idea better, but decided to keep them to retain the classic look.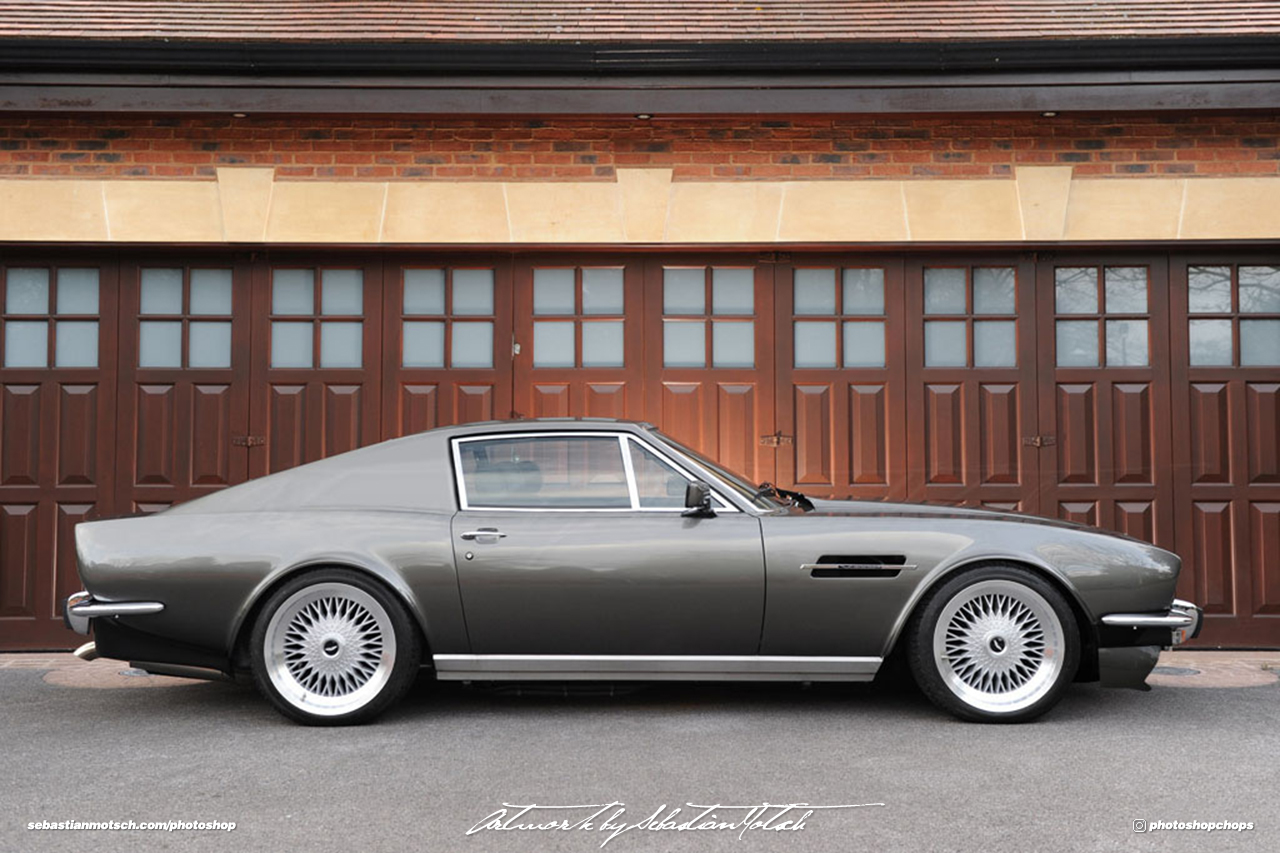 Click here to see the original picture.
---
Sebastian Motsch | instagram @photoshopchops