Alfasud

Alfa Romeo Alfasud Giardinetta Furgone
Automotive Art | Photoshop Chop | Panel Van Conversion
---
Many years ago I saved a picture of an Alfa Romeo Alfasud Giardinetta on my computer. I fiddled around with it now and then but never liked the outcome. But when I created the BMW 2002 Turbo panel wagon a couple of weeks ago I remembered the Giardinetta. After opening the picture and covering the windows it was only a matter of a few hours until the Furgone conversion was finished. I hope you enjoy and like my take on the Alfasud with lowered suspension, multi-piece wheels, low profile tires and blacked out chrome parts.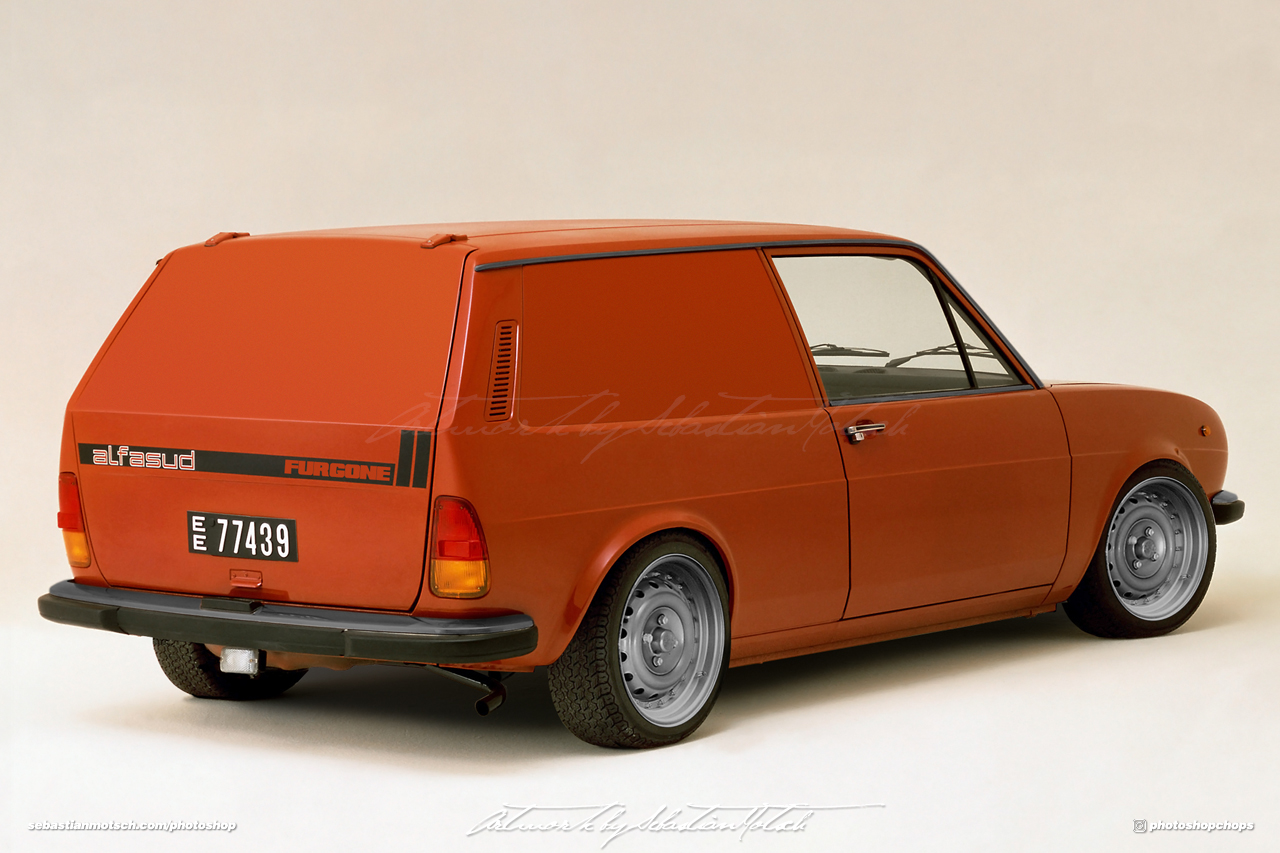 Click here to see the original picture.
---
Sebastian Motsch | instagram @photoshopchops

Alfa Romeo Alfasud Sprint
Read More

»

Italians in France
Lost Places | Rust in Peace
---
After posting the German cars resting rusting in a field in southern France, Drive-by Snapshots brings you the Italian counterparts found at the same location: the proverbial sleeping beauties. In the first picture, a Lancia Beta Coupé and a Lancia Beta HPE are guarded by an angry looking Simca Aronde.

Read More

»