SAAB 95 Van
Automotive Art | Photoshop Chop | Made by Trolls in Trollhättan

---
For a number of years, a couple of early SAAB cars have been in my to-do folder. Or more accurate, they have been in the to-finish folder. This SAAB 96 Van is finally done now. It has been lowered massively and therefore the body neaded some tweaking. Some of the chrome trim has been removed and the drab grey has received some added visual interest by way of a custom two-tone paintjob. Now all it needs is a tow bar to hook up trailer. Take a guess which SAAB racecar it will be towing.
I'll publish the SAAB 93 F racecar tomorrow, after the Nürburgring 24h race is finished.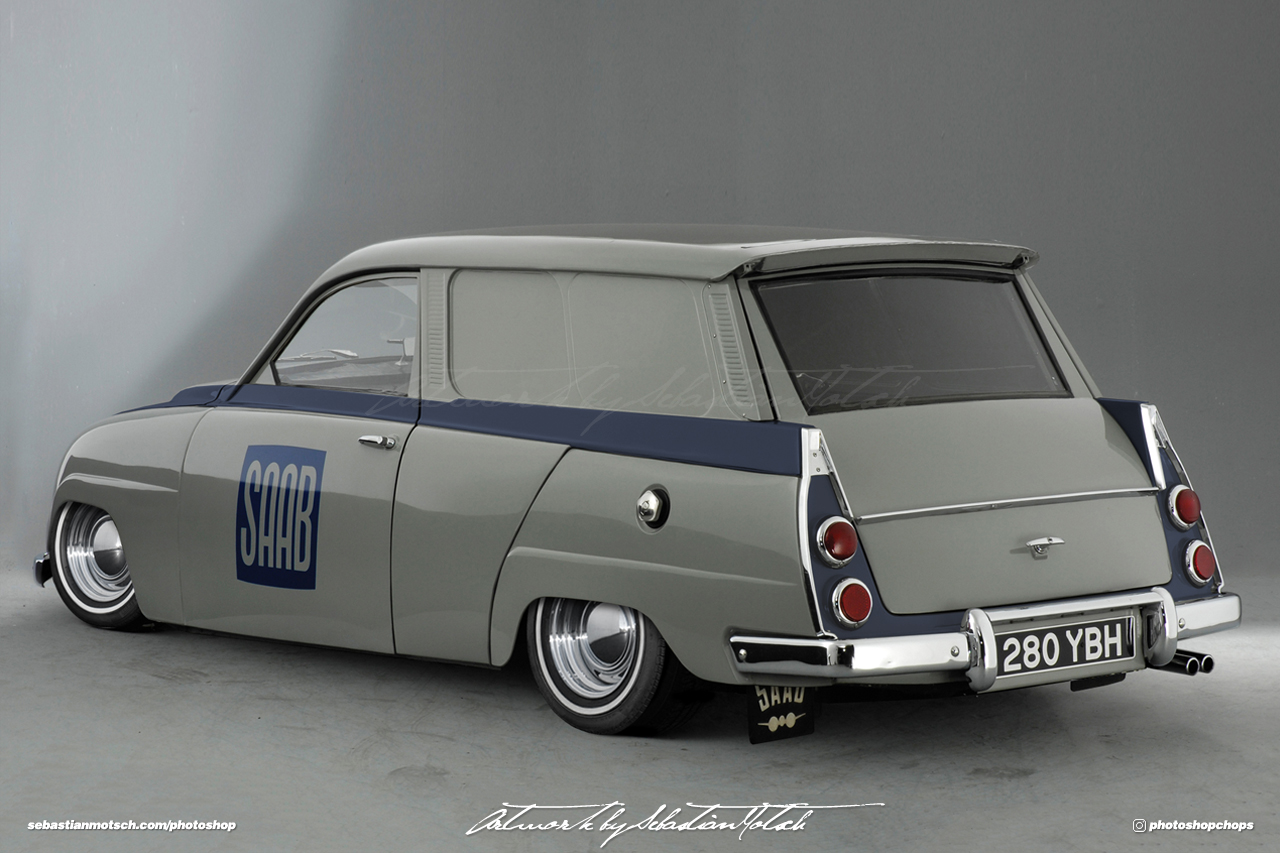 Click here to see the original picture.
---
Sebastian Motsch | instagram @photoshopchops