Road Trip Oman 2015
Travel Photography | Oman | Road Trip
---
02.01.2015 | Wahiba Sands
Sleeping in the desert is special. It is so quiet at night that you can hear airplanes that are flying at altitudes up to 18.000 ft. The alarm clock woke us up about an hour before sunrise in our bedouin tent and we put on all the sweaters and jackets we had.
Desert nights are quite cold, mind you. As the moon had already set behind the horizon, we had a clear sky with millions of stars. Nonetheless, the light reflected by the stars isn't enough for climbing up the dunes. Upon arriving at the top, we wrapped the blankets around us to stay warm. Staring into the sky we noticed that the stars faded just the tiniest little bit – and didn't the horizon change from pitch black to a somewhat lighter hue?
A short while later, the sky exploded with colors! It took not even five minutes to go from pitch black to vivid colors.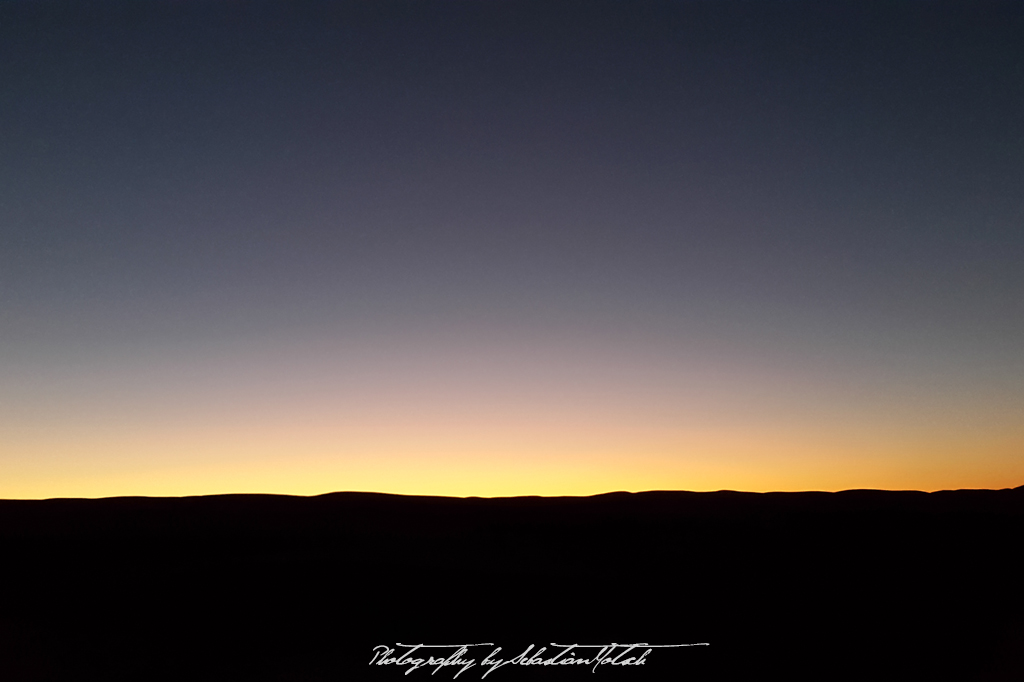 Beautiful, isn't it? But once the sun peeked over the horizon…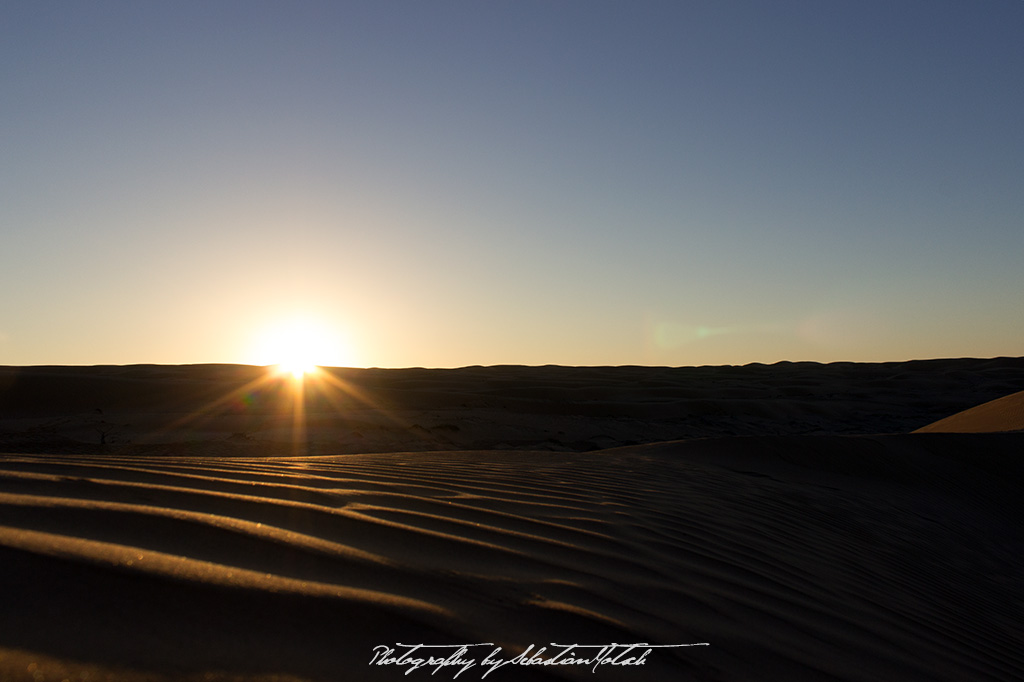 … the bright colors quickly vanished and the light turned into a fierce, blinding white. I did however try to take some pictures before that. Without a tripod it was hit or miss, unfotunately.