Mercedes-Benz W111 220SE | Carrera Panamericana
Mercedes-Benz W111 220SE
Automotive Art | Photoshop Chop | Frankenstein would be proud | Not suitable for purists
---
Carrera Panamericana
Imagine you'd have the following parts stashed away in your shed:
Normal people wouldn't do that
Normal people would go looking for a rusty donor vehicle to transplant the technical bits into the empty Heckflosse shell and a Corvette C3 body to stick the Corvette drivetrain into. The result would be a pair of nice cars. However, I am not often hardly ever described as being normal, when it comes to exciting cars and thus definitely wouldn't go the obvious route. Having this combination of parts, a fully equipped workshop and a lot of spare time would surely result in the creation pictured below: a race-ready Carrera Panamericana vehicle with a long wheelbase and plenty of grunt to keep things moving swiftly. In the interest of adding safety and getting rid of the original W111 rear axle, it would have to be replaced by an alternative. Add a rollcage, stone guards for the headlights and windshield, a starting number, painted sponsor logos for good measure and off you go. Roaring through the Mexican heat in this period-correct contraption must be a blast, fuelled by race gas. Apart from the purists, every other petrolhead might understand that the helmet could barely contain the ear-to-ear smile.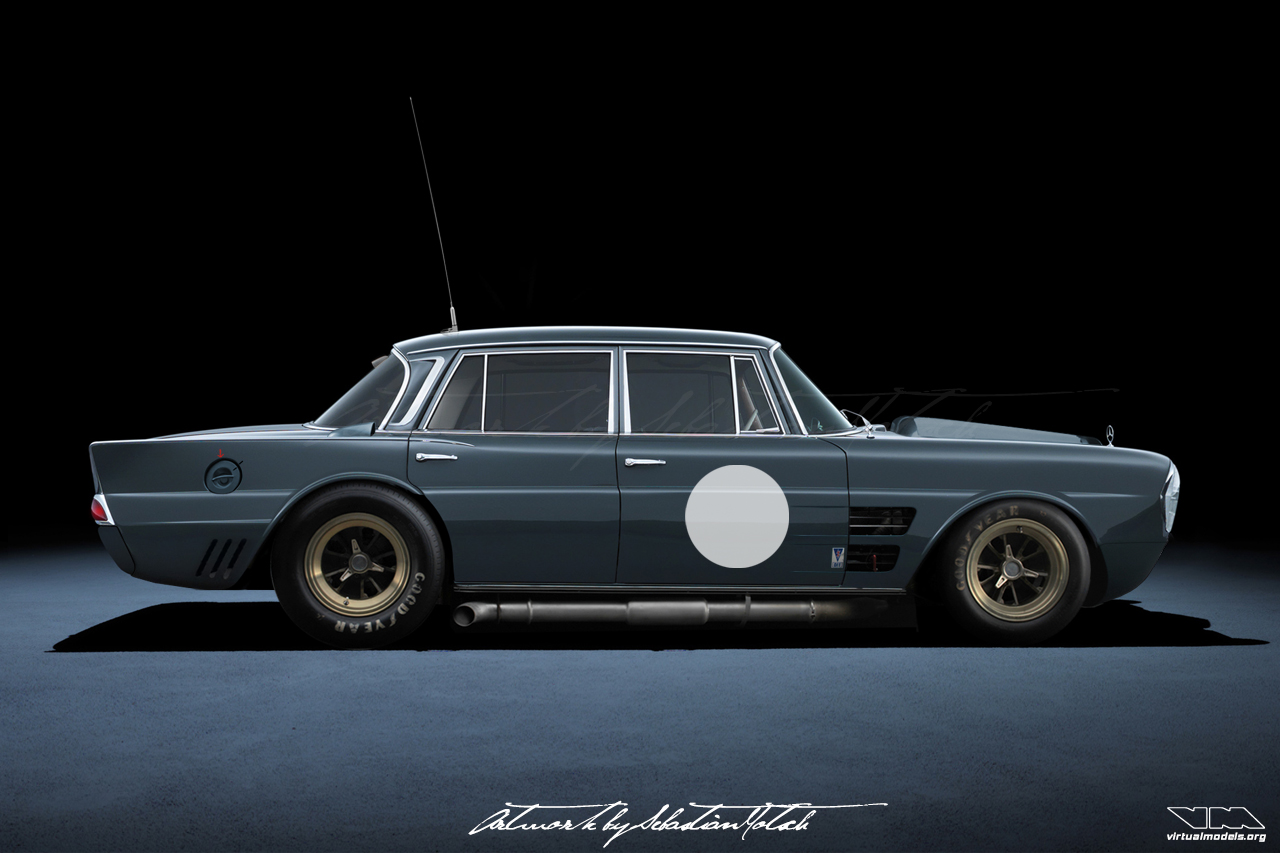 Click here to see the original picture.
---
Sebastian Motsch | instagram @photoshopchops