Japan 2019
01.05.2019 | Travel Photography | Japan | Tokyo
---
Tokyo
Narita Airport and Tokyo Station
The flight with Japan Airlines (JAL 408) from Frankfurt to Narita was very pleasant. After finding the shop where I could pick up my pre-paid Japanese SIM card and a one hour ride with a Friendly Limousine coach, I arrived at Tokyo Station. The weather wasn't nice at all with heavy rain and strong wind. Happy to have an umbrella with me, I headed to Otemachi subway station and took the Toei Mita Line to Mita Station. Trying to hold on to my umbrella, I walked a couple of blocks to Super Hotel Shiba. I specifically chose this hotel for the first night, because it has a spa that is open all night – perfect after a long flight if you wake up at odd hours due to jetlag.
Shiba
Not speaking Japanese isn't an issue when checking into a hotel, especially if the clerk speaks a little bit of German because he studied in Düsseldorf for one semester. We had a laugh and I happily found my room on the top floor. Taking a shower quickly to wash off the travel grime and putting on new clothes had me ready to brave the heavy rain once again to find something to eat. This is quite easy in Japan, because the next 24/7 corner store is never far away. Loaded with some drinks, delicious snacks and a few matcha sweets, I walked back towards the hotel. On the way back, there was a lovely little restaurant. Being too tired, I decided against it and kept walking. What I absolutely love about Tokyo are the surprises hiding behind many insuspicious corners. In this case, a pair of white Ferrari in a brightly lit showroom.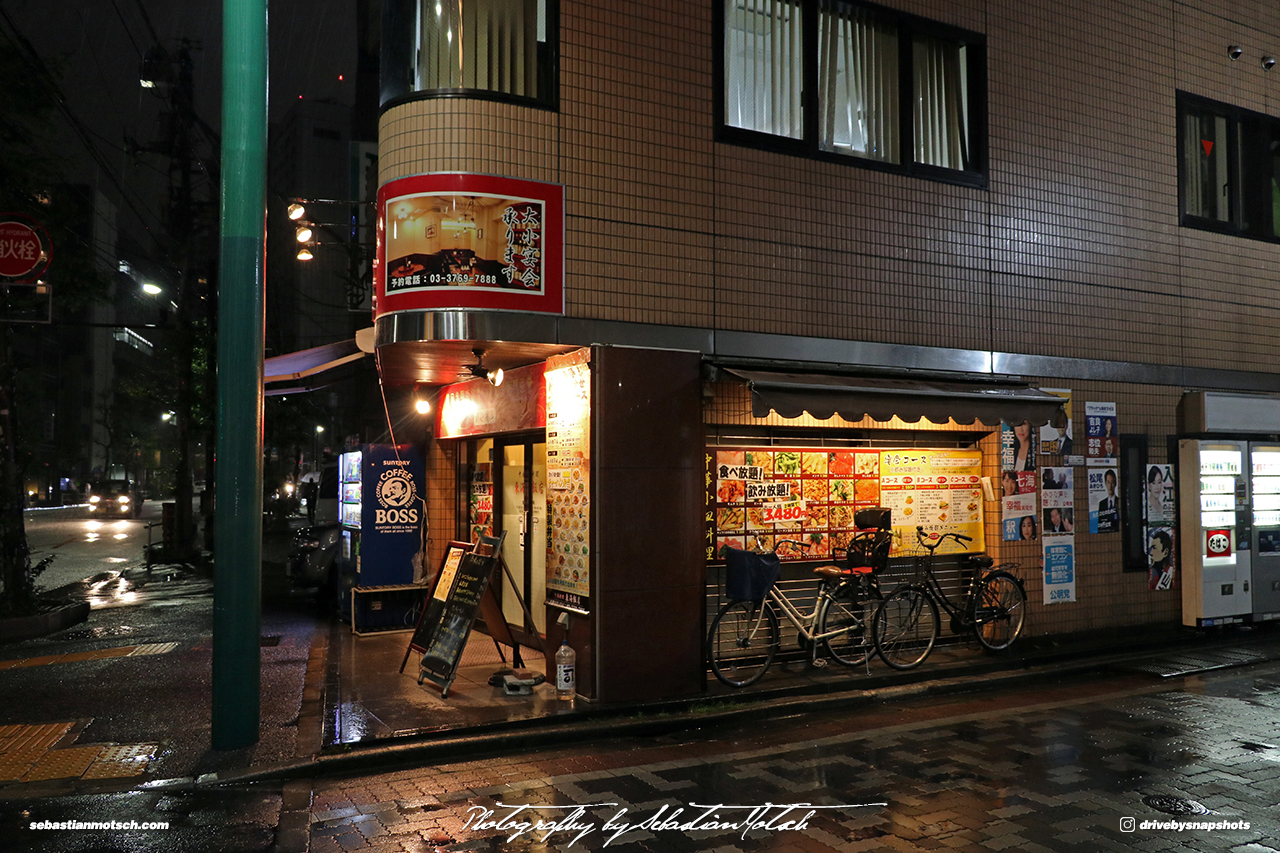 Back at the hotel I enjoyed the savoury snacks and a bottle of ice cold Matcha Tea from the Shizuoka prefecture. Honest advertising meant that I could actually see Tokyo Tower from my room. Just barely, because the window had a limited opening angle, but who am I to complain? It's like being in a movie about Paris, where you can see the Eiffel Tower from every hotel room ever featured, lol.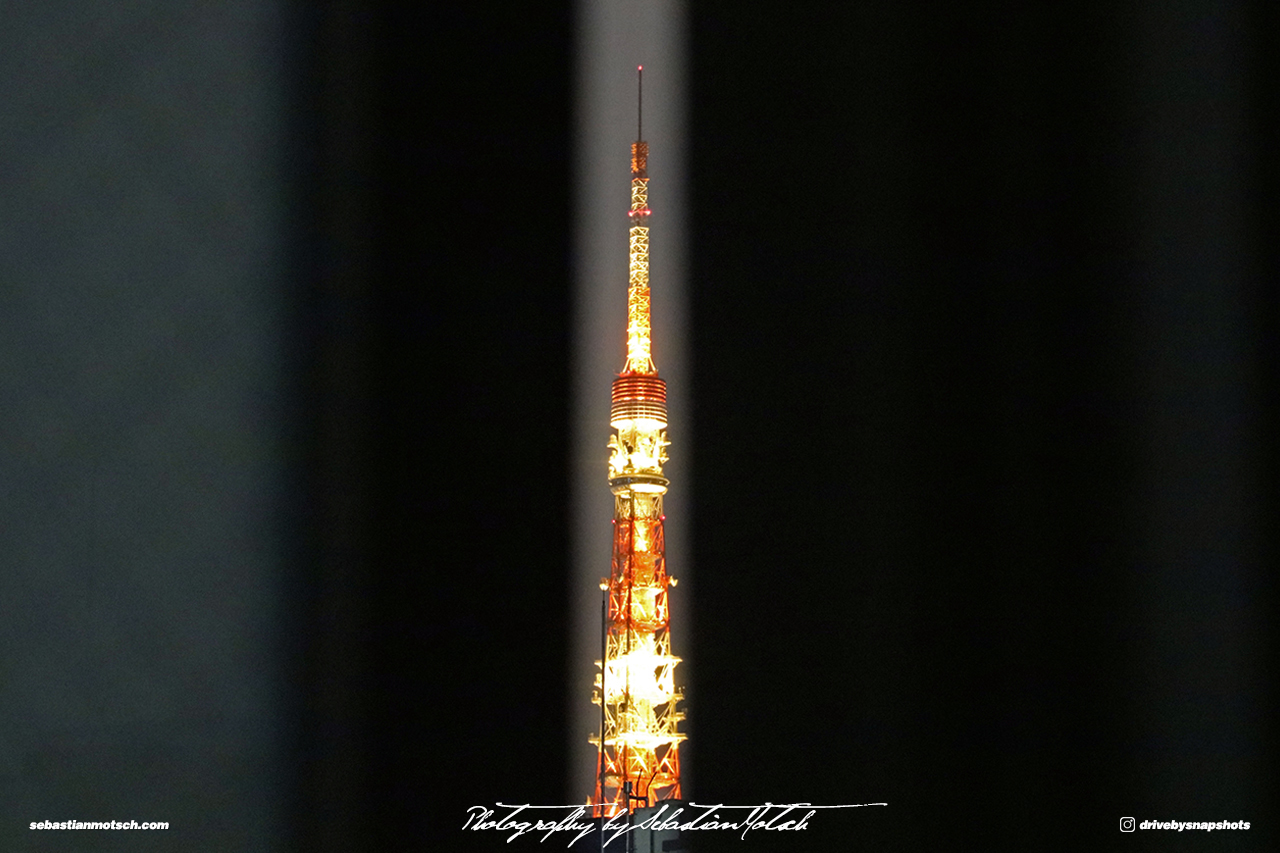 As predicted, I woke up at four o'clock in the morning and went to the spa. Soaking for 20 minutes in the hot onsen relieves all the strain from the eleven hour flight and I fell asleep immediately after returning to my room.
---
Sebastian Motsch | instagram @drivebysnapshots