Japan 2019
02.05.2019 | Travel Photography | Japan | Tokyo
---
Tokyo
The friendly staff at the Book Tea Bed hostel let me check in early, which gave me the opportunity to leave the suitcase behind. Taking the Hibiya Line and Toei Asakusa Line, I arrived at Asakusa Station 30 minutes later and stepped out of the station into heavy rain. Asakusa has covered shopping streets, but early in the morning most shops didn't open for business yet. The tourist groups didn't arrive yet either, which provided the rare chance of seeing the area without crowds.
Animal Café in Asakusa
To get out of the rain and make use of the time until the temple opened, I decided to visit an animal café. Usually I wouldn't do that sort of touristy thing, but to escape the cold wind and rain I looked around and eventually found one that was certified by an animal welfare organisation. After a quick google check it seemed legit. Arriving early meant it wasn't full of people yet and the animals seemed relaxed. Fortunately hot and cold drinks from typical Japanese vending machines are included in the entrance fee, so I could get my body temperature back to normal. In hindsight, I'd probably decide against visiting such a place.
Asakusa Temple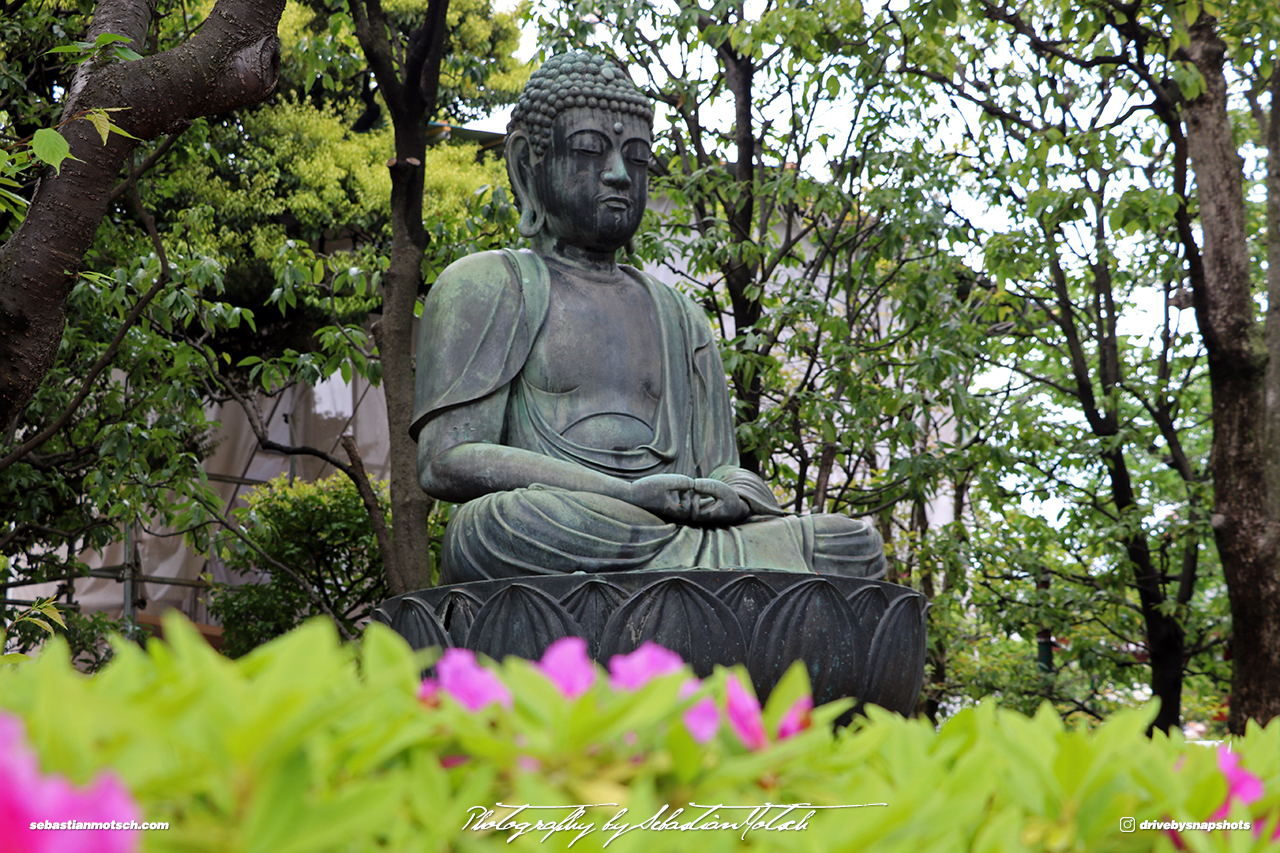 The rain had stopped and the light grey sky looked promising. However, walking towards Asakusa Temple soon led to the realization that the crowds beat me to it. Spending too much time in the animal café had nullified the advantage of an early start. Visiting mass tourism hotspots has never been a favorite pastime and this experience was no exception. Not even bothering to queue up for a peek inside, I took a couple of pictures outside and left.
Enjoying the atmosphere in the quiet side streets
Leaving the temple area towards Sumida River I found myself walking on empty streets, soaking in the atmosphere of the neighborhood. It couldn't get more futuristic Metropolitan Tokyo if all of a sudden a train would pull out between the buildings. Oh wait… there it is! That's not a fantasy after all, but a train coming from Asasuka Station on the Tobu Isesaki Line.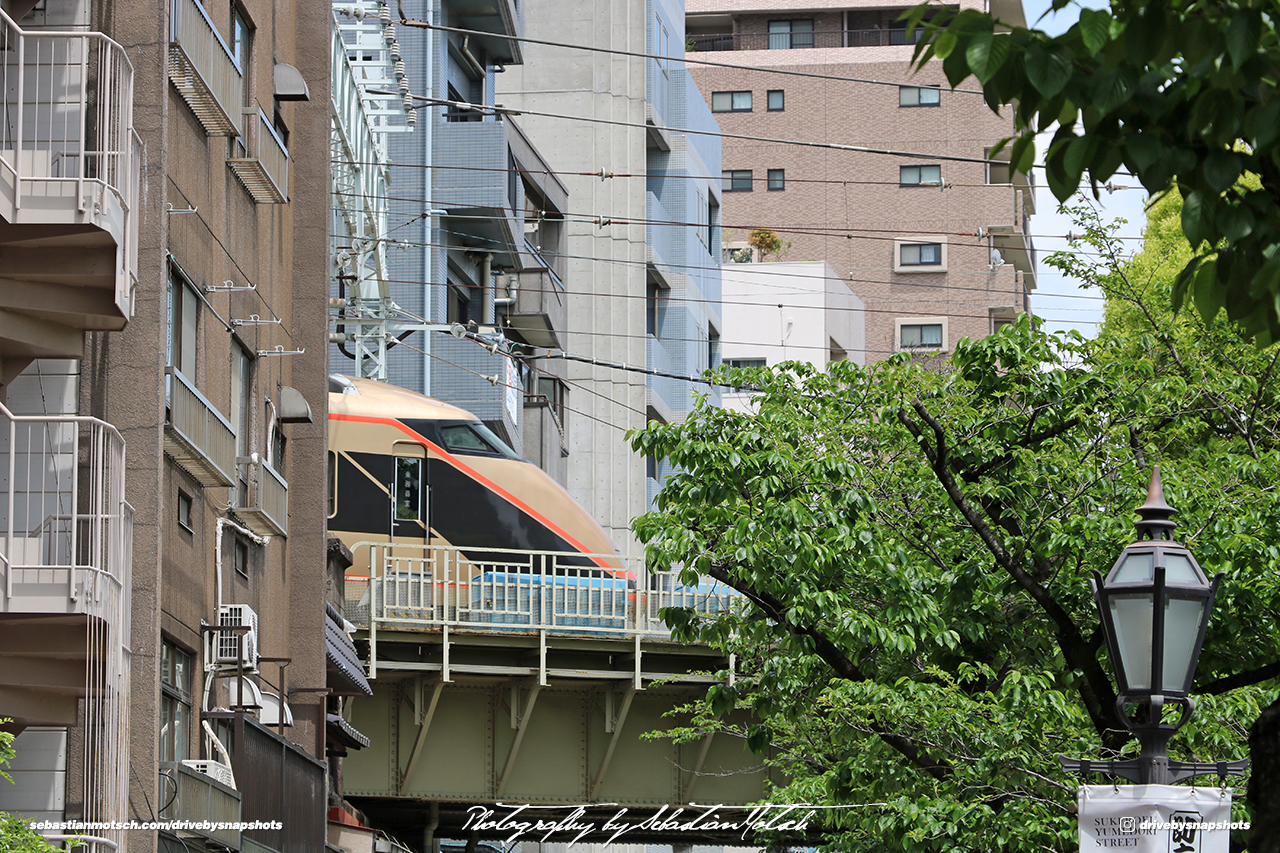 Police Kōban at Azuma Bridge

The clouds vanished, the sun came out and shone its light on the copper roof of the Police Kōban at Azuma Bridge. You can see the tower of Asakusa Station in the background.
One of the friendly people walking past took the picture with the famous Maneki Neko at Azuma Bridge. どうもありがとうございました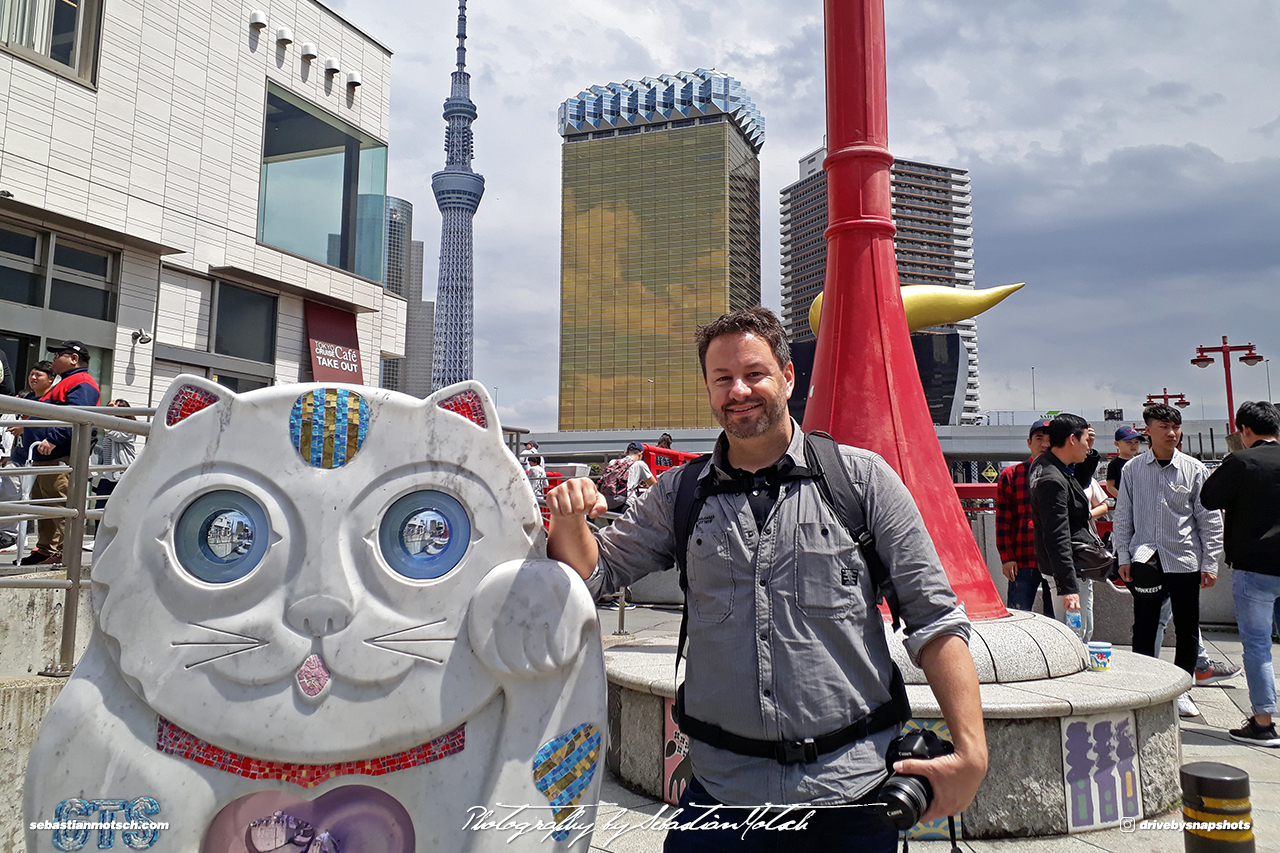 Drive-by Snapshots
The side streets of Asakusa provided some Drive-by Snapshot opportunities for yours truly. The Toyota Coaster Panda Bus put a huge smile on my face. This kind of creativity is the happy side of mass tourism. Well done!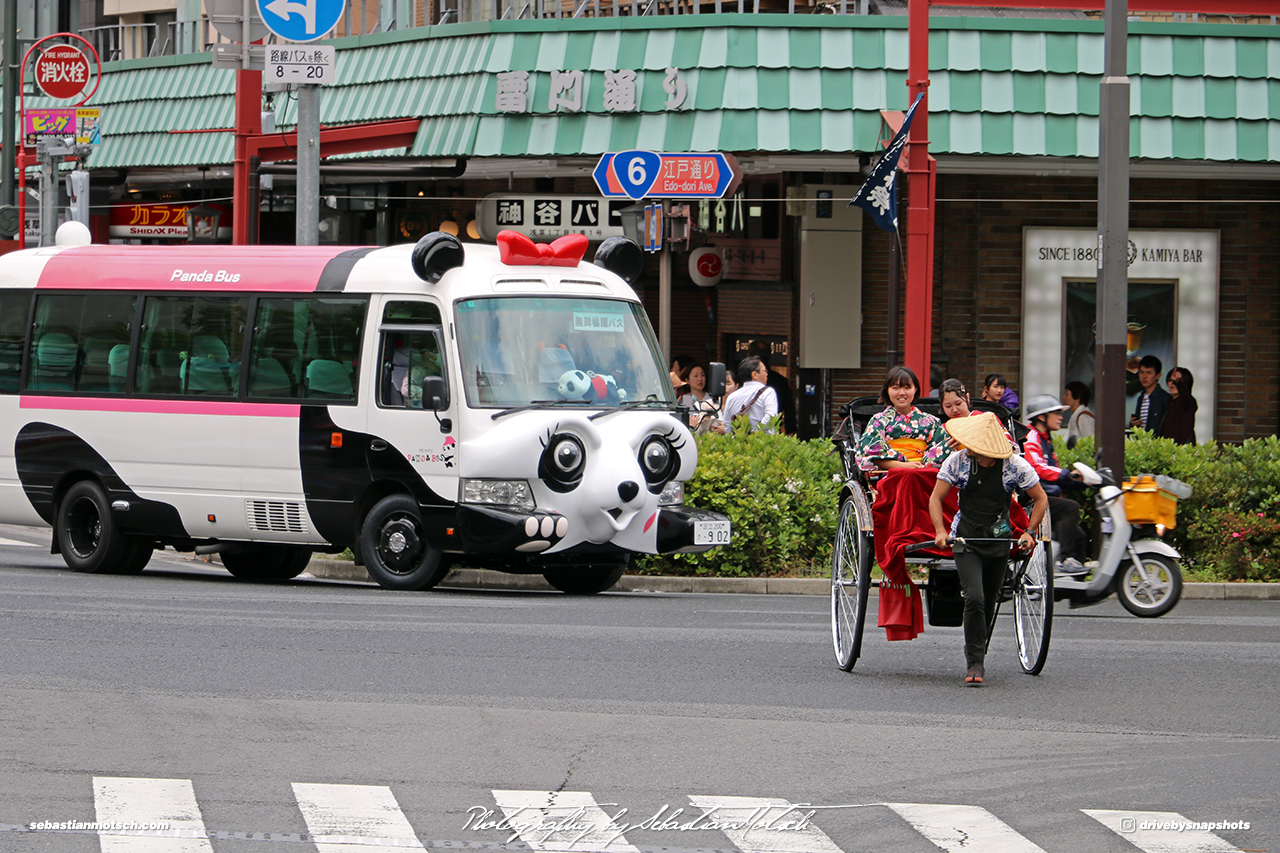 ---
Sebastian Motsch | instagram @drivebysnapshots