Japan 2019
02.05.2019 | Travel Photography | Japan | Tokyo
---
Tokyo
Seiichiro and I took the Asakusa Line from Oshiage Station to Kuramae Station, bought snacks and drinks at a corner store and headed to the bank of Sumida River. We walked at a leisurely pace and found a bench under a powerline, decorated with Koinobori. Munching on delicious JDM snacks and looking at all the ships cruising past is a great way to spend time with a friend.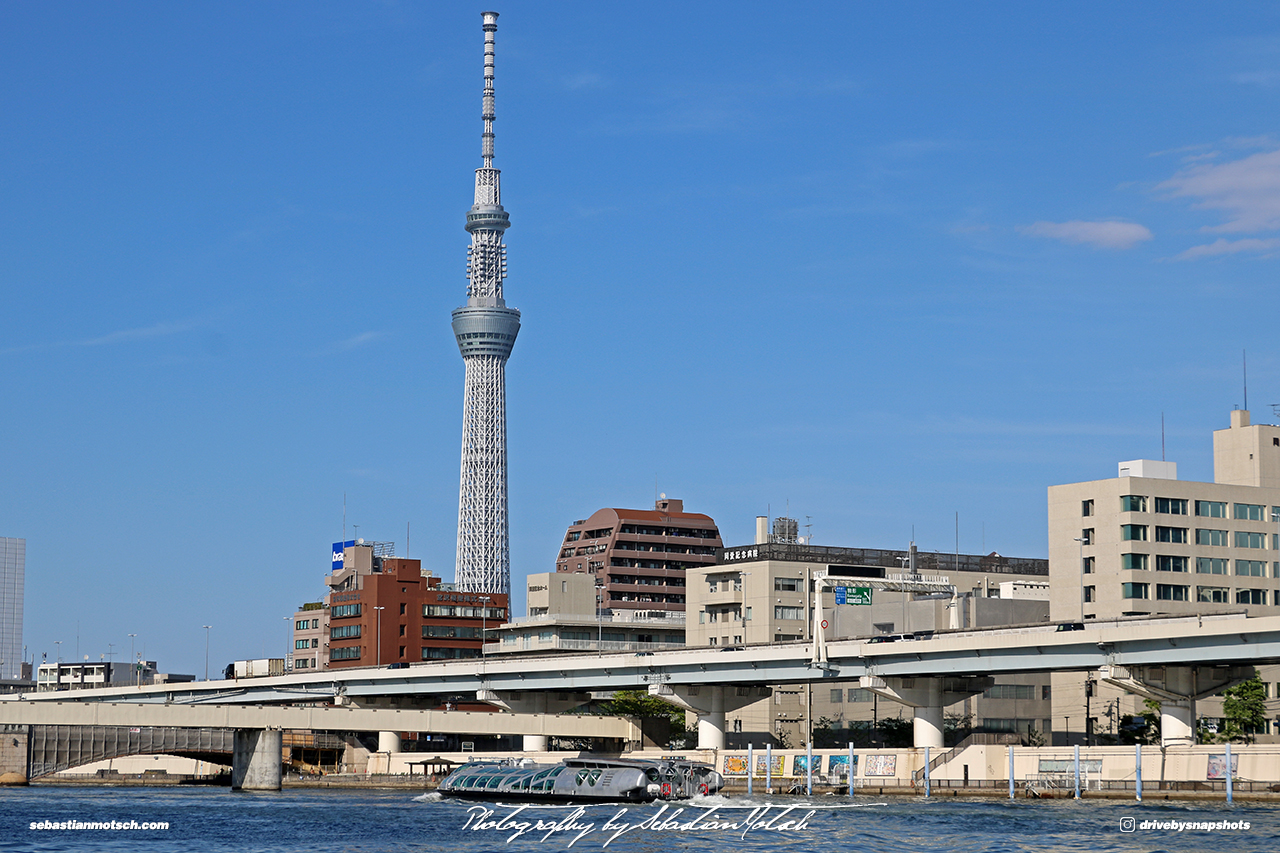 It was the perfect place to admire the futuristic looking cruise ships Himiko, Hotaluna and Emeraldas, designed by comic art legend Leiji Matsumoto. I take my hat off to the top management at Suijobus Tokyo for greenlighting this crazy idea when it was proposed. These are the most interesting and amazing ferries I have ever seen anywhere.
Asakusabashi
Leaving the river bank at Yanagibashi, we strolled through the neighborhood of Asakusabashi towards Akihabara.
You can find all the Drive-by Snapshots here.
Akihabara
Mini-Z Shop and Racing Track
While waiting for a green light at a pedestrian crossing I looked up and spotted a Kyosho flag in one of the windows of the Motherhouse. A sign with various stickers next to the entrance invited us to enter and check it out. More stickers at the door confirmed that we had found a place for R/C and Mini-Z ōtaku. We watched a race and decided to move on, because I wanted to visit some second hand scale model shops before they closed.
Entering Akihabara via Kuramaebashi Dōri Avenue and peeking into a side street while walking past, an old school Dunlop sign triggered my speedhunting instincts. Onca again, I found a jackpot by being curious and taking a few extra steps.
Dunlop チシロ
The motorcycle tire and accessory shop チシロ is a time capsule and there is no way of telling if the business is still operating or not. It looks a little out of place amidst the much more modern buildings sourrounding it. Decades of history give it the typical unmolested charm of a true survivor that can't be replicated even when trying hard. I sincerely hope that it will stay like this forever. Maybe it will be turned into a museum at some point in the future. Who knows? To petrolheads it sure is a treasured and special place.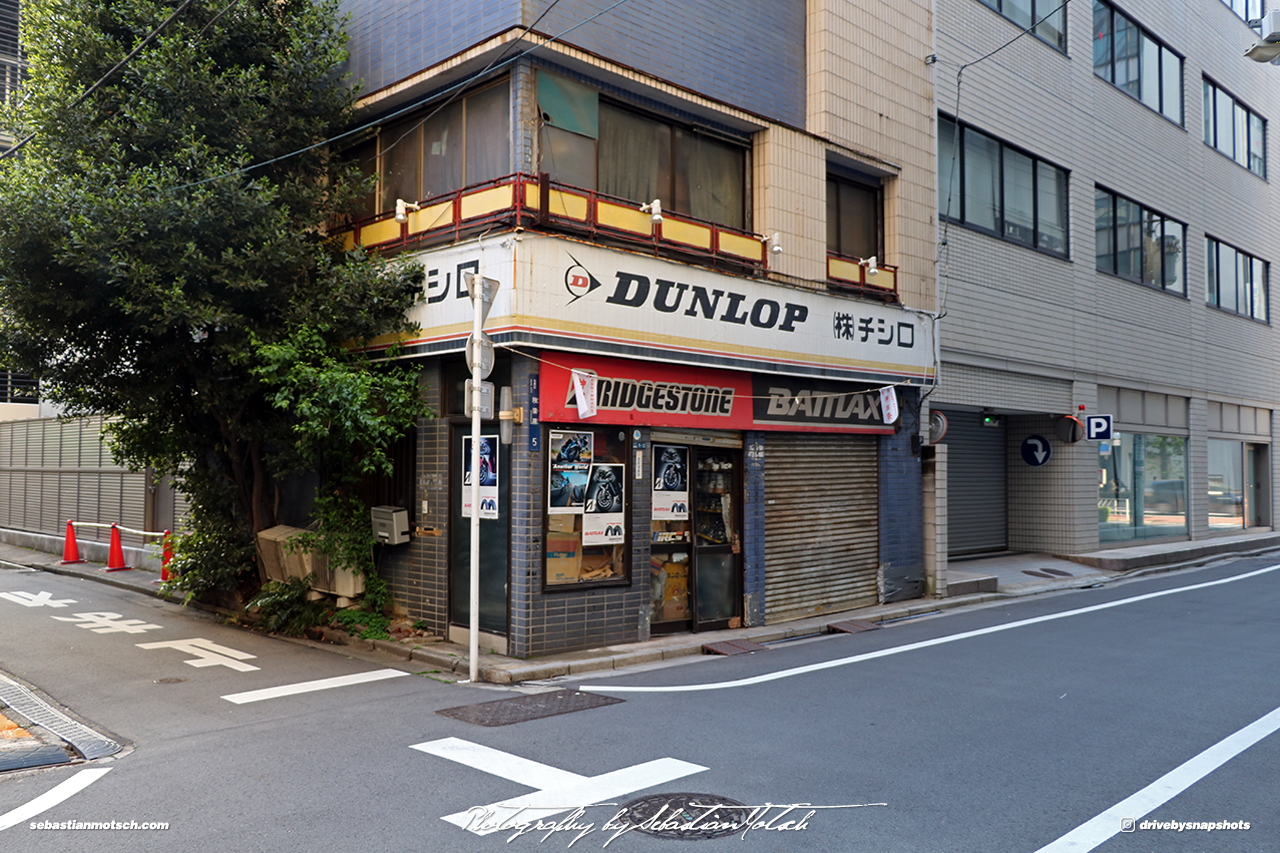 Second Hand Scale Model Shops
Having been in this area before in 2017, I remembered two model shops. However, I didn't have any names or adresses and had to go by geo-memory to find them. Fortunately my brain usually remembers certain key elements and waypoints that help. If I've been there before, I'll find it again. Growing up without GPS systems in the 1980's sure pays dividends every now and then.
Leonardo ET and Leonardo LG
Leonardo ET and Leonardo LG are second hand scale model shops. I've been there in 2017 and took more pictures, as it was less crowded back then. Sometimes you can find rare kits here and even if they are not to be considered bargains, it's usually a good price and/or value for money. Each time I go to such a shop in Japan I find scale model kits I have never heard of before, wondering how many manufacturers existed in the 1980's?
Searching for unobtainium makes hungry and we went on to meet Bianca at a restaurant for a delicious Japanese curry.
---
Sebastian Motsch | instagram @drivebysnapshots