Ferrari 512 S Modulo BEV
Ferrari 512 S Modulo BEV | Santas' Sled for the 2020 Season
---
Merry Christmas!
Last year, Santa enjoyed driving the customized Hispano Suiza H6C Xenia Dubonnet by Saoutchik, but complained about the lack of traction from the RWD drivetrain. Adding traction was an easy task: The snowmobile conversion should enable Santa to reach every chimney without ever getting stuck again.
The 1970 Ferrari 512 S Modulo pinned by Paolo Martin for Pininfarina is five decades old now, but still looks futuristic today with very few modifications.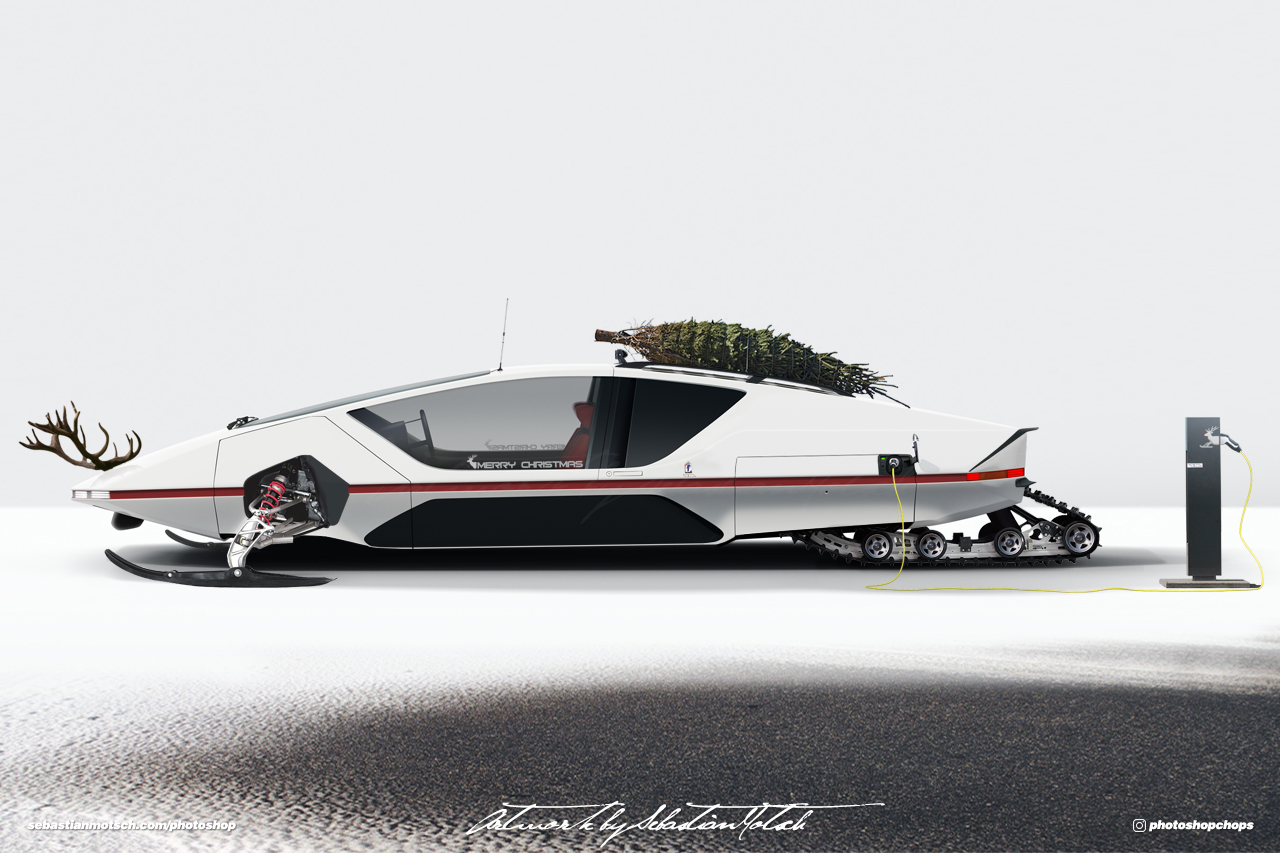 2020 has been a remarkable year that changed the world in many ways. The automotive industry has seen a shift towards plug-in [EV] and battery electric vehicles [BEV] in the last couple of years. This transformation has gained even more momentum this year. The future is now and Santa acknowledges it by driving this slick sled, powered by environmentally friendly Polar Lights energy his raindeers have harvested carefully.
Best regards – Sebastian
Merry Christmas to all my family, friends and supporters. Stay safe and healthy so we can explore the future together.
---
Sebastian Motsch | instagram @photoshopchops