EV

Merry Christmas!
Read More

»

Jaguar E-Type Zero
2019.08 | Photoshop Chop | Electric Vehicle
---
Yes, there is something missing in this picture. No, I didn't photoshop it out. This Jaguar E-Type doesn't have exhaust pipes because it has an electric drivetrain. Jaguar unveiled a modern revival of the E-Type roadster with an all-electric, zero-emission powertrain in 2017. The vehicle is called the E-Type Zero and has a 40 kWh battery-powered electric motor. It can accelerate to 60 mph in 5.5 seconds and has a range of 168 miles (270km) on a full charge. The battery pack is designed to fit in the space occupied by the original six-cylinder motor without any modifications, and will fit in any model Jaguar using the same motor. The single-speed transmission replaces the original gearbox. In August 2018, Jaguar confirmed it will offer all-electric E-Types for sale starting in summer 2020. You can order yours now. To wet your appetite, I lowered the E-Type for an improved stance and fitted a more contemporary wheel and tire combination.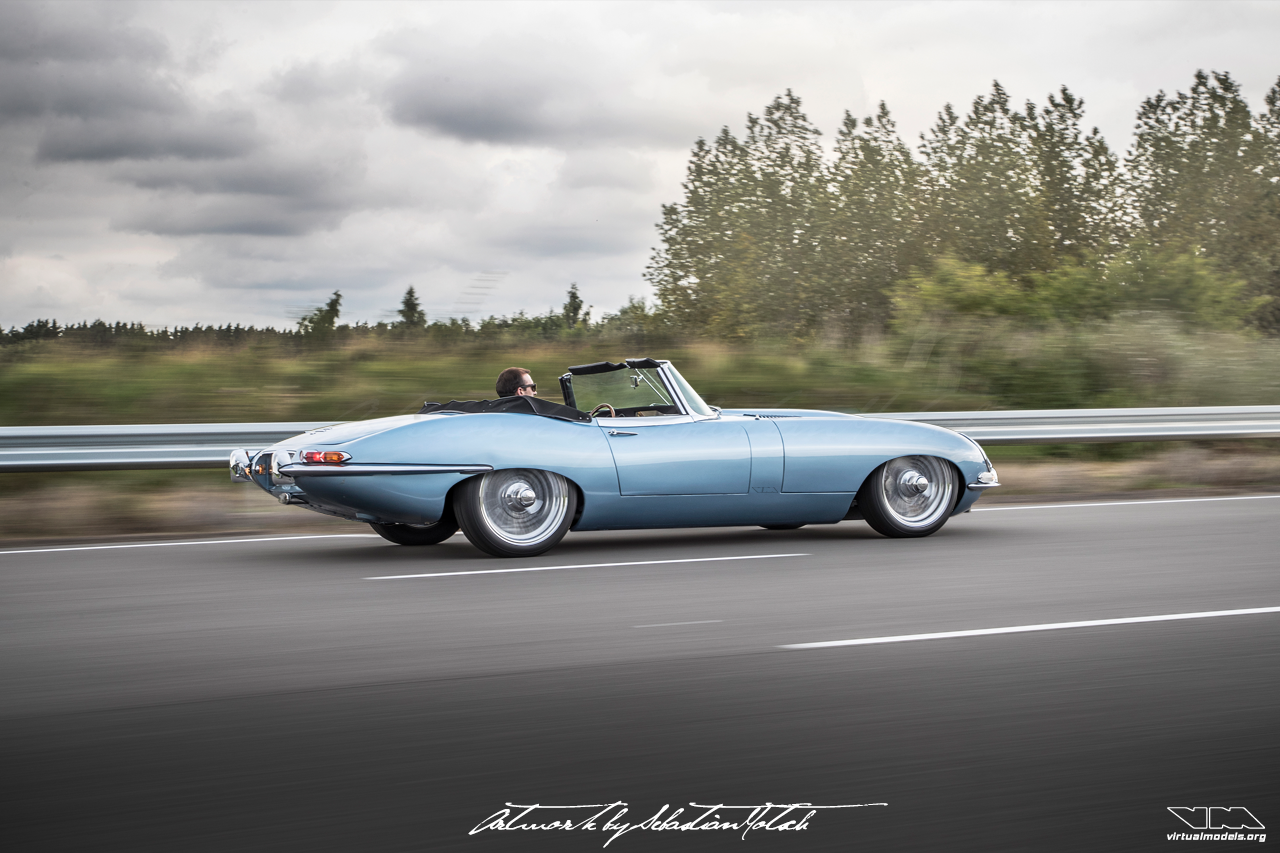 Click here to see the original picture.
---
Sebastian Motsch | instagram @photoshopchops