Chrome

SAAB 95 Van
Read More

»

Chevrolet 3100 Pick-up | NASCAR
Automotive Art | Photoshop Chop | Racetruck Concept
Read More

»

Audi 100 C1 2-Door USDM
2019.08 | Photoshop Chop | Stance
---
A quick lunchtime photoshop chop once again. A friend complained that I hardly ever photoshop Audis. Well, there's a reason for that, but I made an exception and went creative on a classic Audi 100 C1. Found this tracking shot of a USDM model and modified it. Obviously the car was lowered and the steelies have a larger diameter now, albeit still featuring a thin white-wall line so typical for this period and location. The rear fender has been relocated because I didn't want the wheel to disappear into the fender. Quick & dirty? No. Quick and clean style just for fun.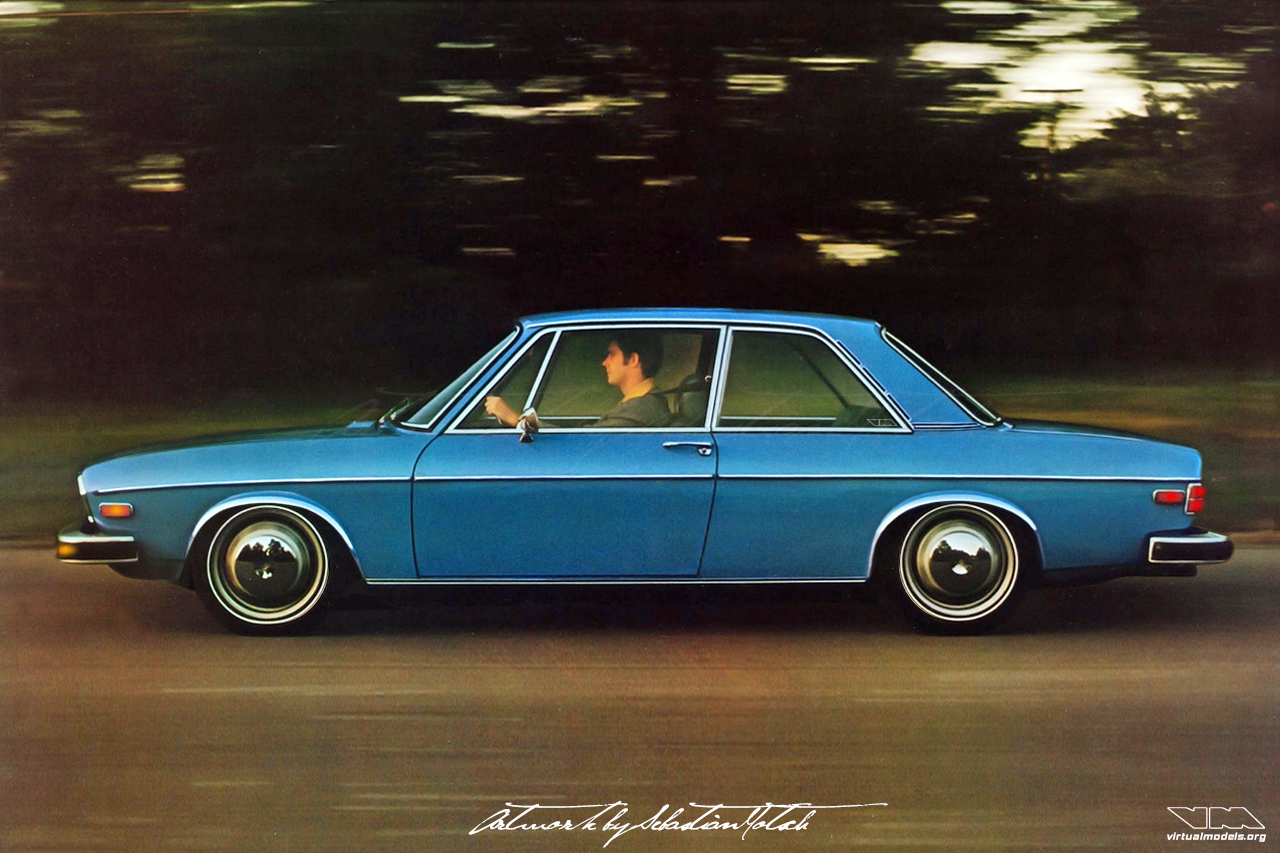 Click here to see the original picture.
---
Sebastian Motsch | instagram @photoshopchops

Ferrari 330 GT 2+2 Interim
Automotive Art | Photoshop Chop | Classic Outlaw
Read More

»
From my archive of drawings and renderings: 1955 Chevrolet BelAir, designed in 1999.
Read More

»