BBS

BMW Neue Klasse 2800 TiSa
Happy New Year to everybody! Ein Frohes Neues Jahr!
Read More

»

Bentley Continental SC Sedanca Coupé
Automotive Art | Photoshop Chop | Bespoke Body
---
Tastefully modifying the Bentley S1 Continental by Mulliner was very rewarding and I wanted to create a more modern customized Bentley in a similar style.
How do you keep modifications on a car subtle if the base vehicle is anything but? Not an easy task to accomplish, but the Bentley Continental SC Sedanca Coupé in question actually is a great base to start with. The factory bodykit might look somewhat tacky with stock wheels and ride height, but the appearance totally changed once I lowered it and added a set of multi-piece BBS wheels. The bodykit now accentuates the lines of the body perfectly and gives the car a lot more presence. To achieve the low ride height, the fenders and wheel arches have not only been widened but also relocated vertically, to provide enough clearance for the tires. Most of the chrome parts have either been eliminated totally or blacked out, with only a few highlights remaining. It is up to your liking and taste to imagine this stately vehicle riding on either a static or more comfortable airride setup.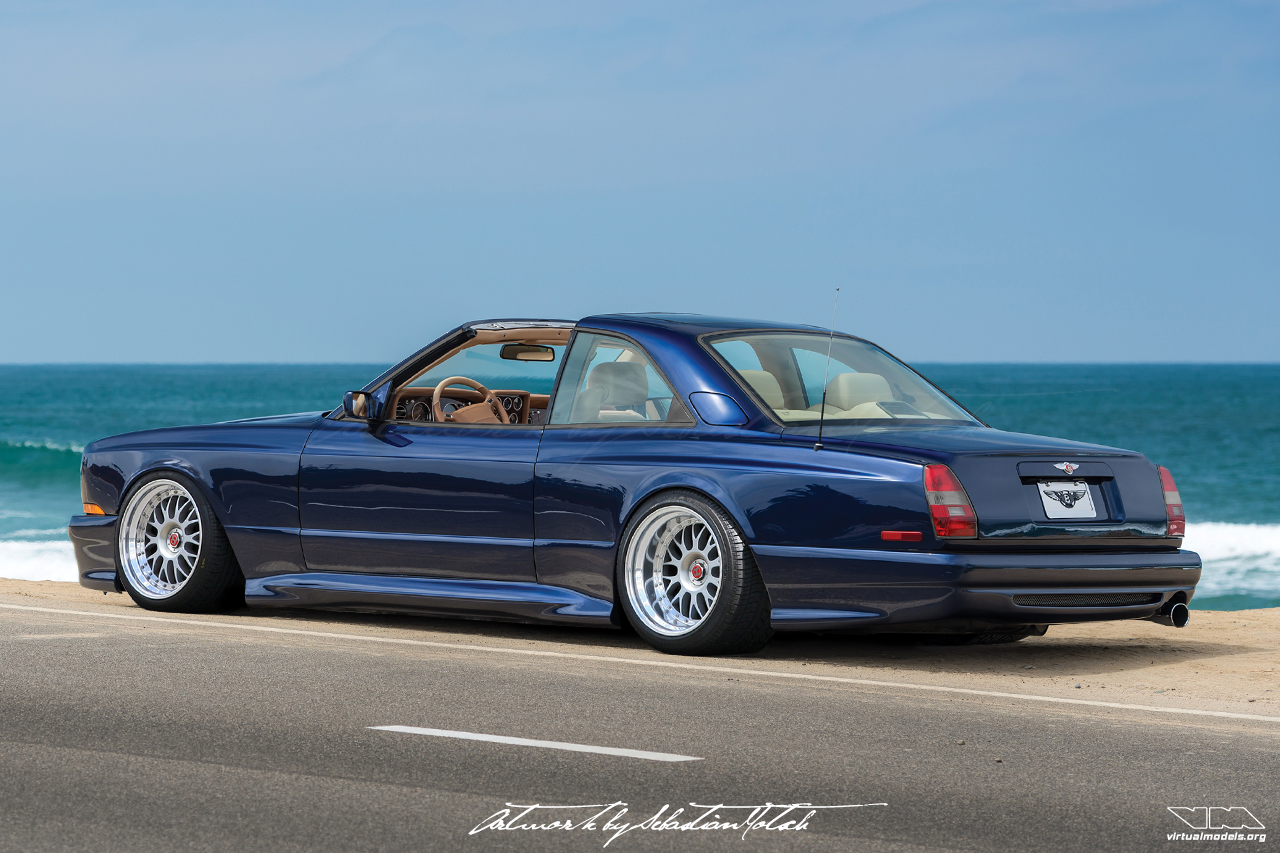 ---
Sebastian Motsch | instagram @photoshopchops


Road Trip | Switzerland 2013
Meiringen >> Sustenpass >> Furkapass >> Grimselpass >> Innertkirchen

---
Sustenpass
Furkapass
Grimselpass

Volkswagen Golf Mk2 Rallye
1:24 Scale Model | ScaleProduction | Built by Sebastian Motsch
Read More

»

Volkswagen Scirocco Mk3
1:24 Diecast | Welly | Modified by Sebastian Motsch
Read More

»