Audi

Audi 100 C1 2-Door USDM
2019.08 | Photoshop Chop | Stance
---
A quick lunchtime photoshop chop once again. A friend complained that I hardly ever photoshop Audis. Well, there's a reason for that, but I made an exception and went creative on a classic Audi 100 C1. Found this tracking shot of a USDM model and modified it. Obviously the car was lowered and the steelies have a larger diameter now, albeit still featuring a thin white-wall line so typical for this period and location. The rear fender has been relocated because I didn't want the wheel to disappear into the fender. Quick & dirty? No. Quick and clean style just for fun.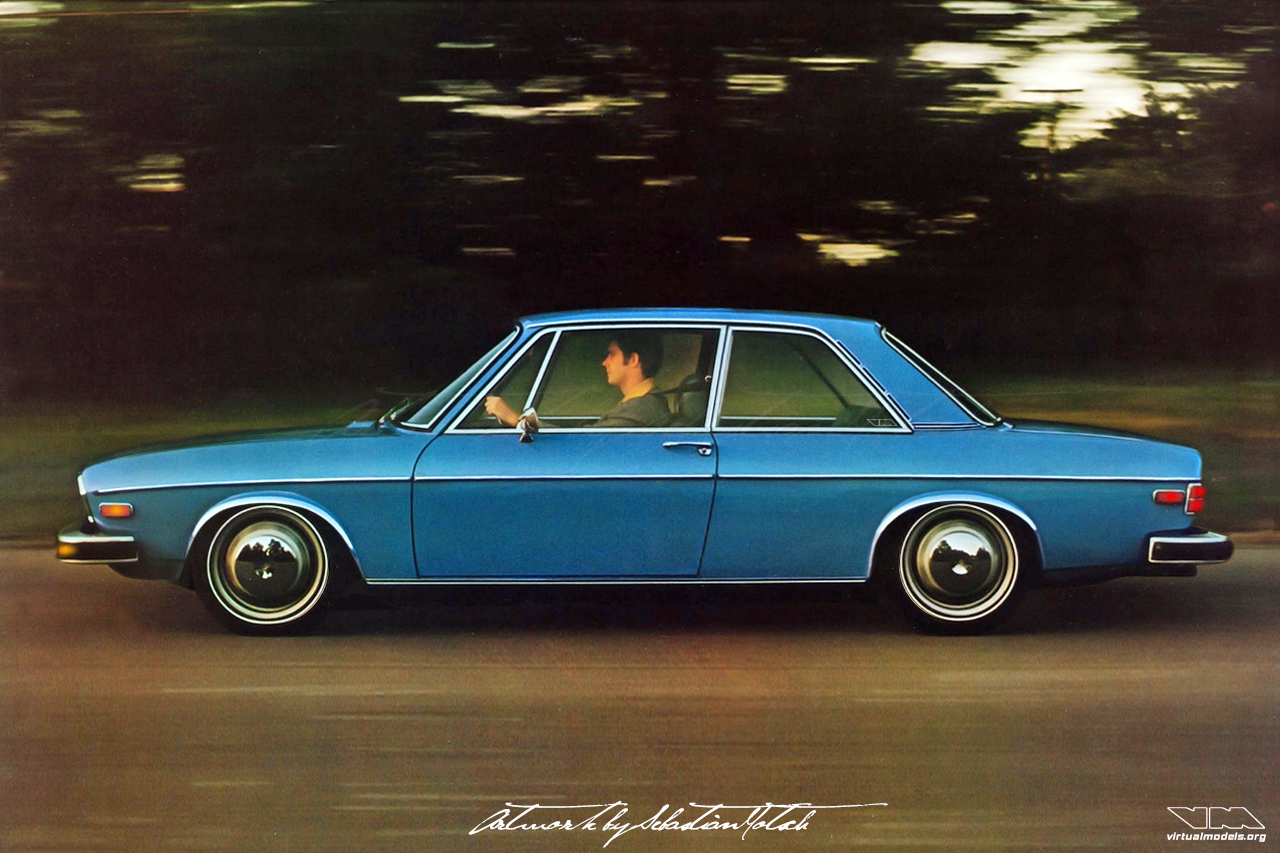 Click here to see the original picture.
---
Sebastian Motsch | instagram @photoshopchops

Late in 2010, a friend and me went to see the Audi Museum Mobile in Ingolstadt. Quite an impressive museum, featuring many of my favorite cars, such as the IMSA, DTM and Rallye cars from the 1980's.
Read More

»