Cuore Sportivo

Alfa Romeo 159 ti Furgone Assistenza Servizio
Read More

»

Alfa Romeo Alfasud Giardinetta Furgone
Automotive Art | Photoshop Chop | Panel Van Conversion
---
Many years ago I saved a picture of an Alfa Romeo Alfasud Giardinetta on my computer. I fiddled around with it now and then but never liked the outcome. But when I created the BMW 2002 Turbo panel wagon a couple of weeks ago I remembered the Giardinetta. After opening the picture and covering the windows it was only a matter of a few hours until the Furgone conversion was finished. I hope you enjoy and like my take on the Alfasud with lowered suspension, multi-piece wheels, low profile tires and blacked out chrome parts.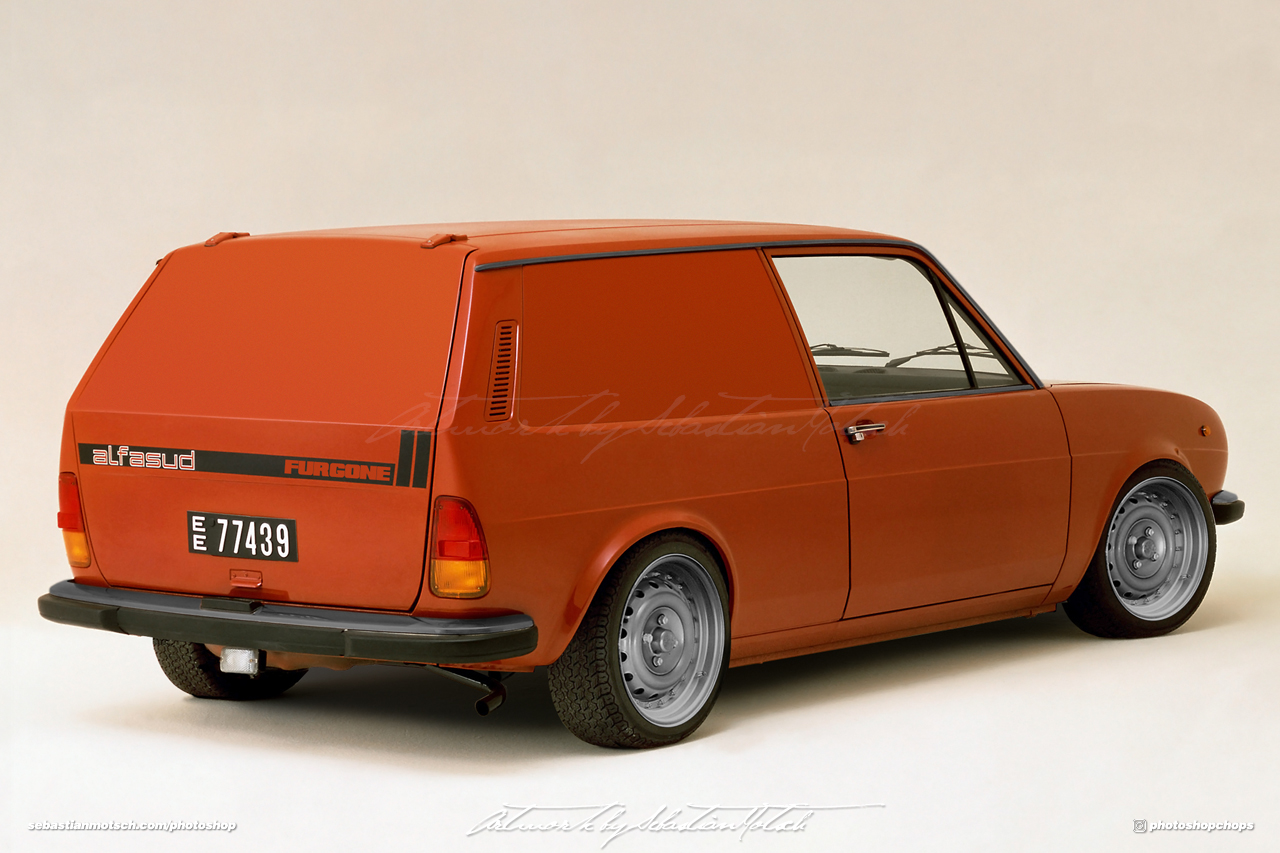 Click here to see the original picture.
---
Sebastian Motsch | instagram @photoshopchops

Alfa Romeo Spider Quadrifoglio Verde
Automotive Art | Photoshop Chop | Cuore Sportivo
---
I know, I know. Nobody would modify an Alfa Romeo Spider this way in real life. Not even the unloved-by-most version with the rubber spoiler on the boot lid would receive bolt-on fender flares by any Alfista out there. Or am I possibly wrong and somebody already did this? Maybe in Japan or somewhere in Scandinavia? If you happen to know any such modified Spider, please let me know and I'll post it here. Thank you very much in advance.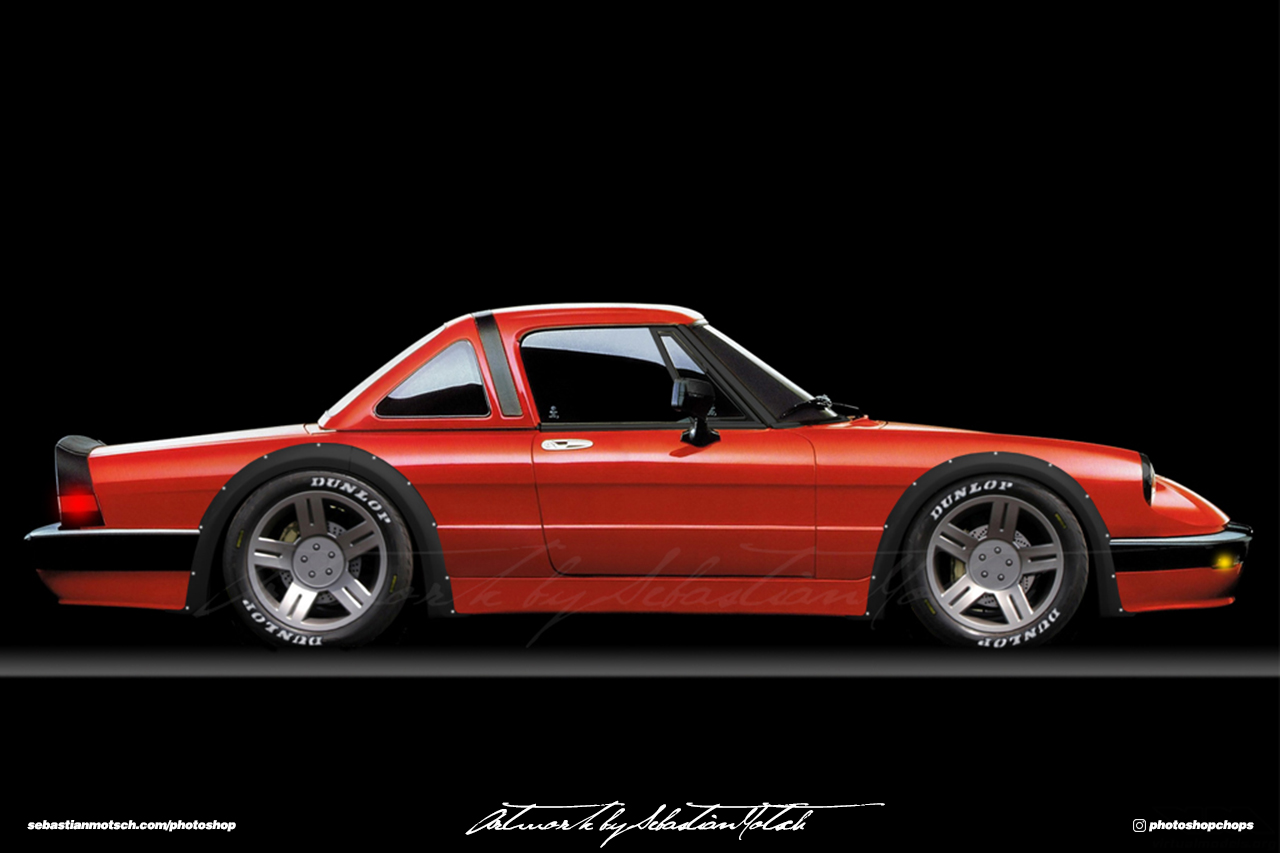 Click here to see the original picture.
---
Sebastian Motsch | instagram @photoshopchops

Alfa Romeo 4C Evoluzione
Read More

»

Alfa Romeo 33 Cuore Sportivo
Read More

»

Alfa Romeo Alfasud Sprint
Read More

»

Alfa Romeo 33 Permanent4
Read More

»