4WD

Nissan Pathfinder / Terrano Turbo
Read More

»

Lamborghini LM002
Read More

»

Toyota Previa All-Trac 4×4
Read More

»

Toyota FJ Cruiser GSJ15W
Read More

»

Subaru XT AWD Turbo
Read More

»

Volkswagen T3 Syncro
Read More

»

Volkswagen New Beetle
Automotive Art | Photoshop Chops | Water-cooled
---
BAJA Concept
Alongside the Mustang BAJA concept, I worked on a BAJA-style vehicle based on the Volkswagen New Beetle. This vehicle was not only inspired by BAJA racers, but also by the beach buggies based on vintage Beetle chassis. I used the underpinnings from the Hummer HX concept car and modified it to fit under the New Beetle body. It's not as a agressive as the Mustang BAJA I posted last week, but then – have you ever seen an agressive looking New Beetle? That's downright impossible.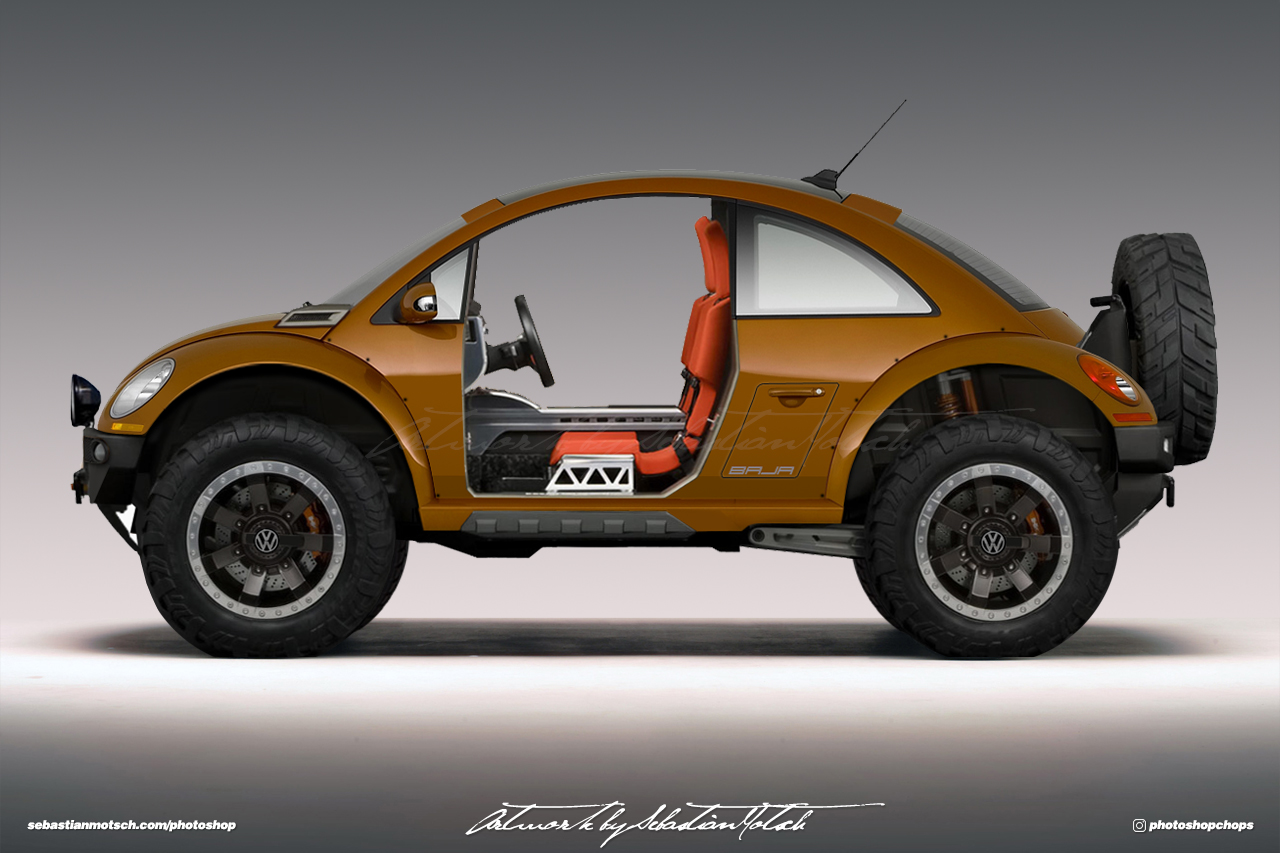 ---
Sebastian Motsch | instagram @photoshopchops

Range Rover Mk1 2-Door | Delivery Vehicle
Read More

»

Willys MB Jeep with Renault R4 body
In June 2010 we took the scenic route through the Gorges du Tarn. Climbing out of the canyon and heading towards Le Puy, we drove past a service station somewhere in the rural Département Lozère.
Read More

»

Toyota Tercel 4WD
Read More

»

From my archive of scribbles and sketches: Jeep Wrangler YJ Hot Rod, designed in 1999.
Read More

»