Day 02 | Tokyo
02.05.2019 | Kuramae Station | Sumida River | Akihabara
---
Sumida River
Seiichiro and I met at Oshiage Station and took the Asakusa Line to Kuramae Station, where we bought snacks and drinks at a corner store. Strolling leisurely along Sumida River, we enjoyed afternoon sun and our pace was rather tranquil. We found a bench under a line decorated with Koinobori, sat down and munched on the delicious snacks.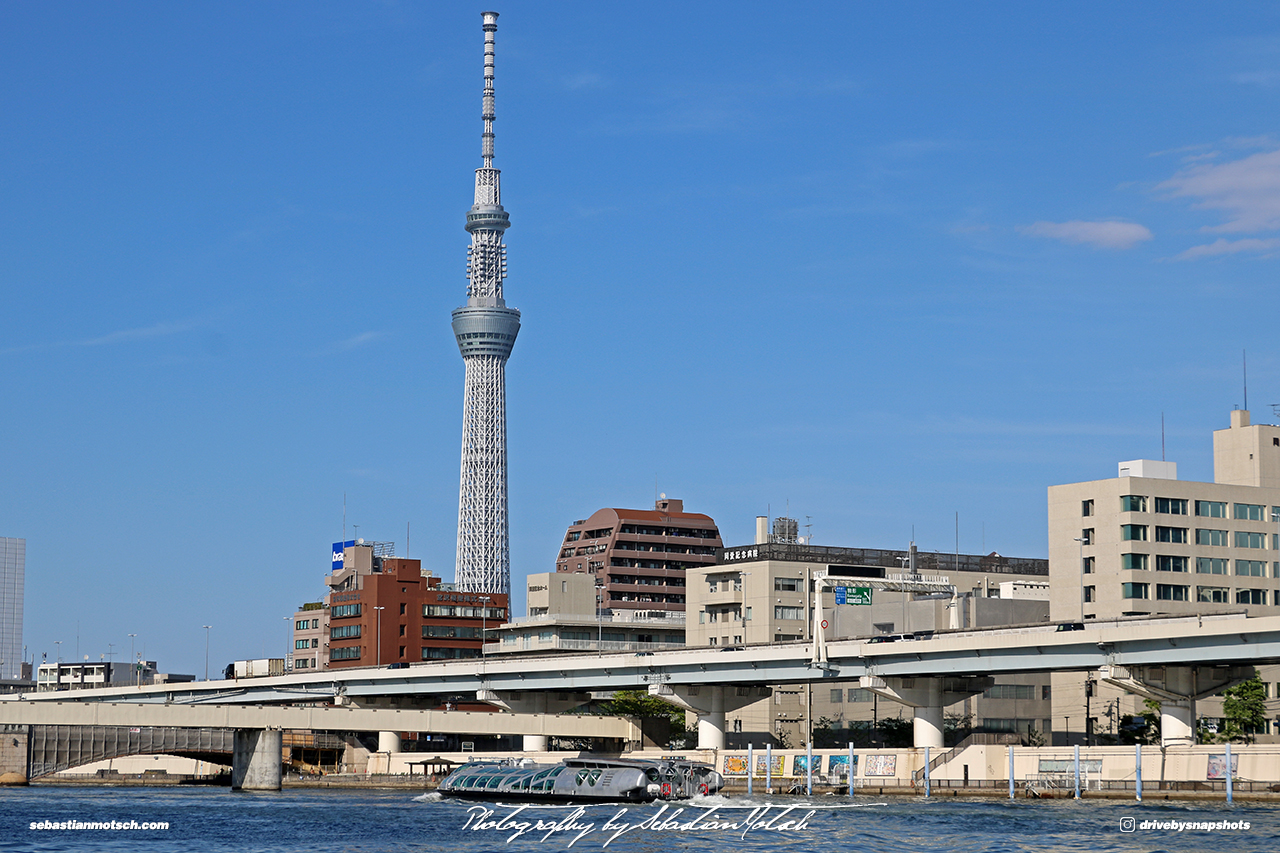 Himiko and Emeraldas Cruise Ships
Sitting on the bench provided the perfect opportunity to capture the Himiko and Emeraldas cruise ships. These famous and very futuristic looking ferries have been designed by the Japanese comic art and design legend Leiji Matsumoto and a sight to behold. They could be straight out of a science fiction comic book – and who doesn't love that?
Asakusabashi to Akihabara
Walking from Sumida River towards Akihabara was pure joy from a Speedhunters (or Drive-by Snapshots) point of view.
Plenty of interesting cars and and an old (possibly forgotten?) accessory shop that felt like a time machine amidst the new buildings sourrounding it.
---
Sebastian Motsch | sebastianmotsch.com