Vantage

Aston Martin V8 Vantage Low Drag Coupé
Automotive Art | Photoshop Chop | Bespoke Body
---
The Aston Martin V8 Vantage is a beautiful car, no doubt about it. However, the design of the lower rear end is debatable. This is why I choose the side view to create my idea of a low drag coupé. Chopping about an inch from the roof and lowering the car go a long way in improving the overall appearance. I could have removed the bumpers and chrome trim to suit the idea better, but decided to keep them to retain the classic look.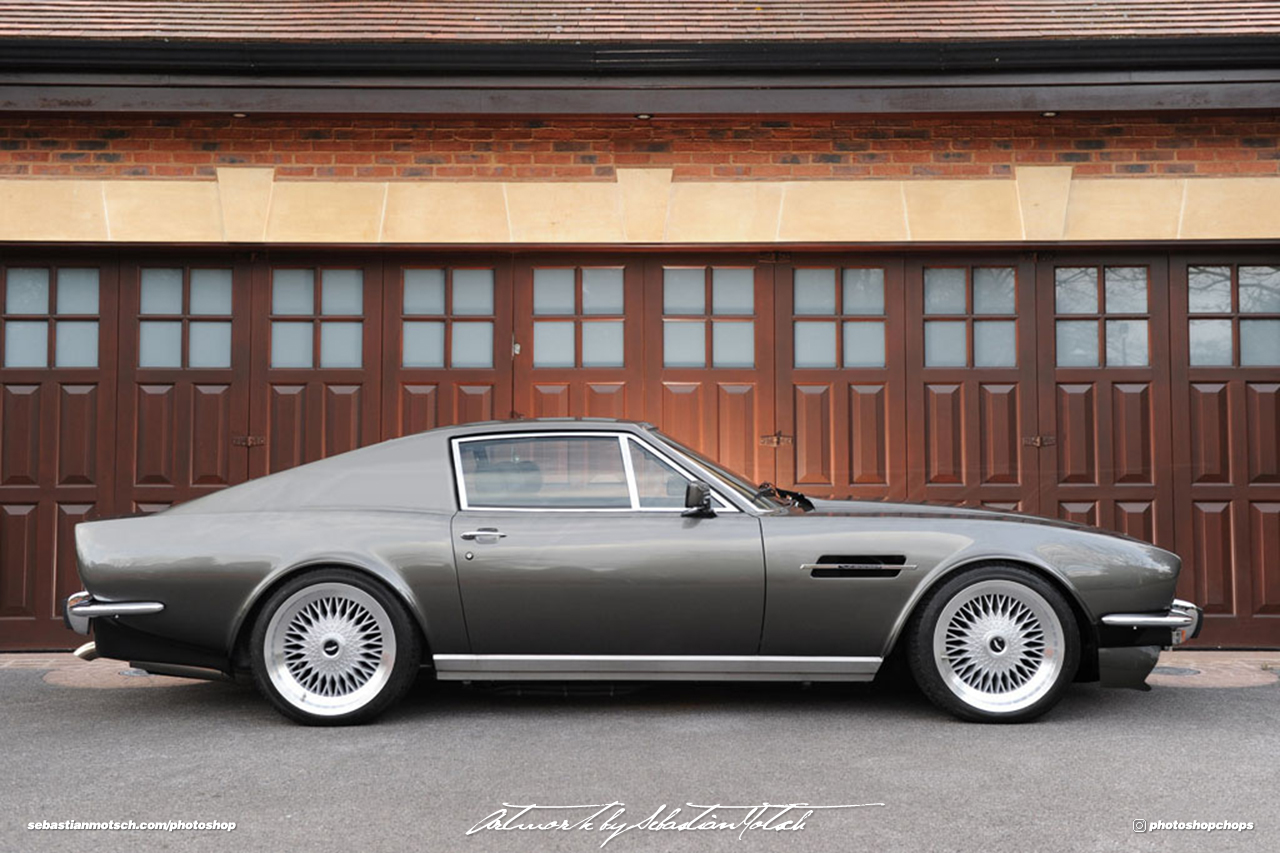 Click here to see the original picture.
---
Sebastian Motsch | instagram @photoshopchops

Aston Martin Vantage GT2 24 Heures du Mans
Automotive Art | Livery Design | Dunlop Tires Design Contest 2010

---
This Aston Martin Vantage GT2 livery design has been created for the 2010 DUNLOP Tyres 24 Heures du Mans Livery Contest.
My idea was to use the basic shape of the provided and mandatory fingerprint style slogan "Feel the Road" to create a livery resembling a tiger fur. On one hand I wanted the Aston Martin racecar to look fast and beautiful like a tiger or cheetah. On the other hand, I wanted to retain an element of classic racing heritage – the racing stripes. This was achieved by adding white areas to the tire tread / tiger fur element.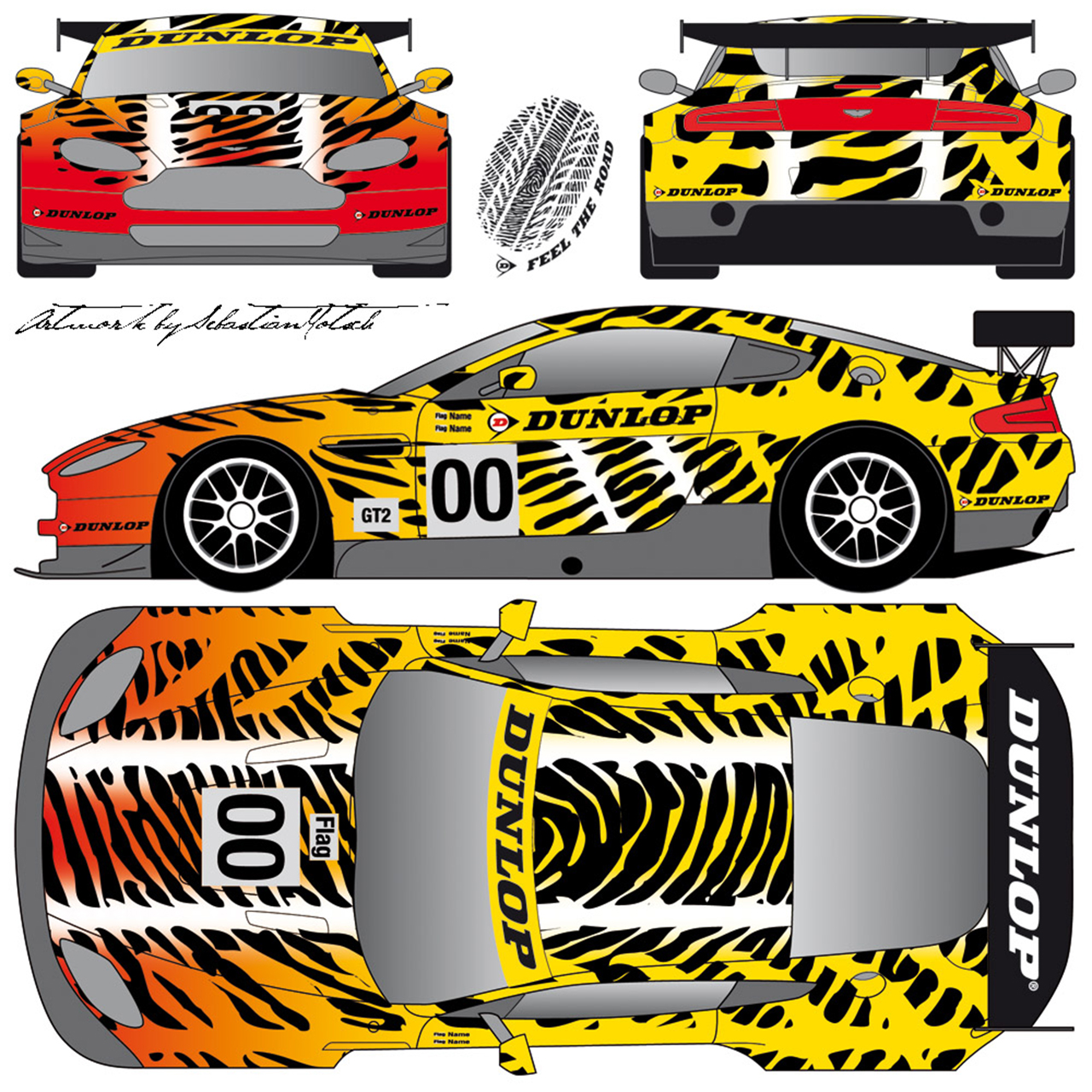 ---
Sebastian Motsch | instagram @photoshopchops