Travel

Tsukiji Fish Market
Sometimes you are very lucky without knowing. The first time this happened to us was when we visited the New York World Trade Center twin-towers in 2000. A year later they were gone. 17 years later this happened again, when we visited the Tsukiji Fish Market in May 2017. Little did we know that it would be closed and relocated to Toyosu Market in October 2018. Looking back, I feel very happy that I had the chance to see the traditional fish market, which opened in 1935.
Read More

»

Hibiya Park Food Festival
The previous days' tour de force took it's toll. We slept a lot longer than planned and woke up late and very hungry. The Metro took us to Yarakucho station, where we hired some bicycles and started our journey. As luck would have it, there was a food festival in Hibiya Park. How convenient!

The Hie Shrine in Chiyoda
After a healthy breakfast in a typical Japanese corner restaurant, we hired bicycles at a hotel nearby and set off to explore the megacity Tokyo. The friendly and very courteous staff gave us a map with the hire stations and marked the point where we started, so we could find our way back later on. As on most of our travels, we didn't bring a tourist book to follow. Instead, we love to explore and decide at every intersection by gut feeling whether to go left, right or straight.
Read More

»

There are a number of songs with that or very similar titles that instantly came to my mind while sorting pictures from a 2009 trip to the French Atlantic coast. We spotted this Ford Transit Mk1 camper van in Hossegor. Looking forward is aided by a classic roof mounted spotlight and a set of (not really period-correct) Hella Micro FF fog lights… while looking backwards isn't really that easy with a missing rear-view mirror. Unfortunately, I didn't have a chance to speak to the owner if this beautiful camper was in original condition or if it has been restored.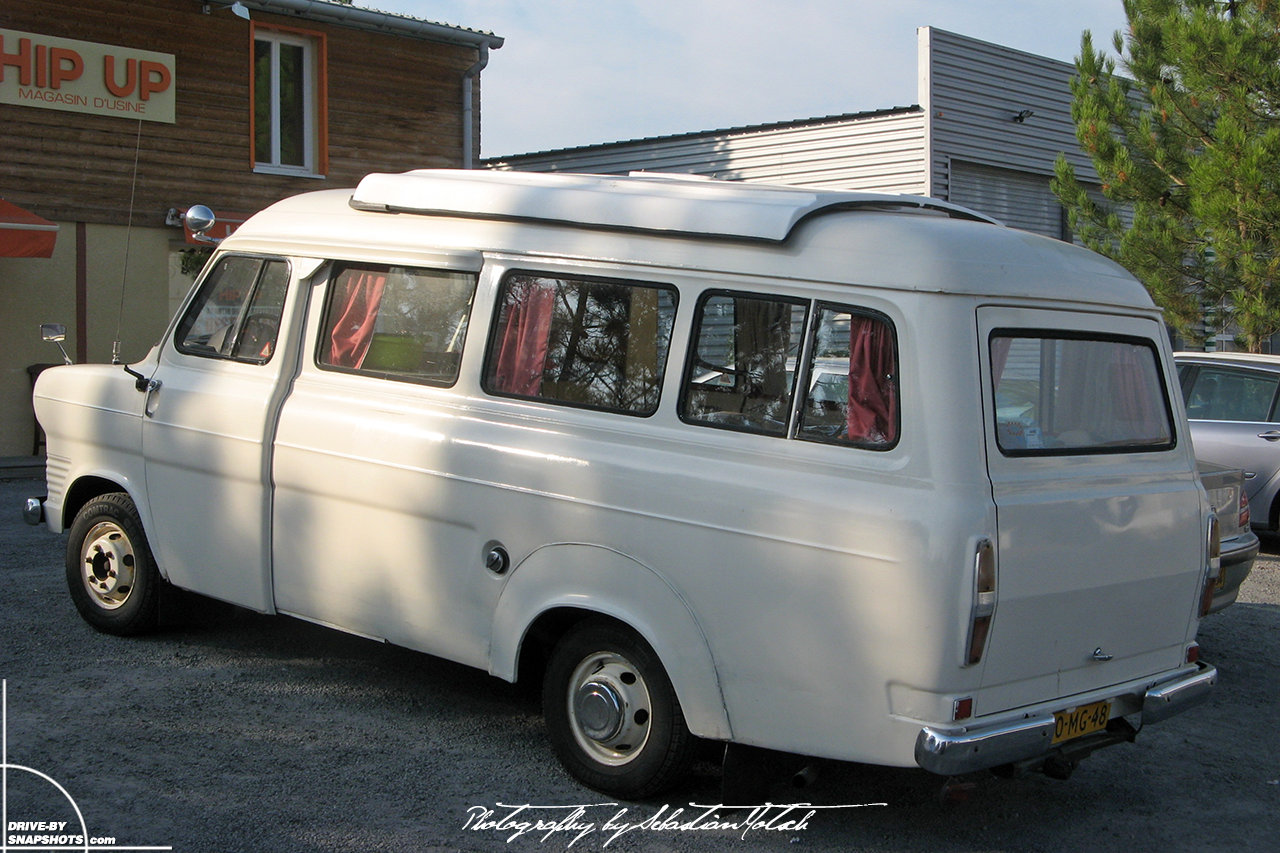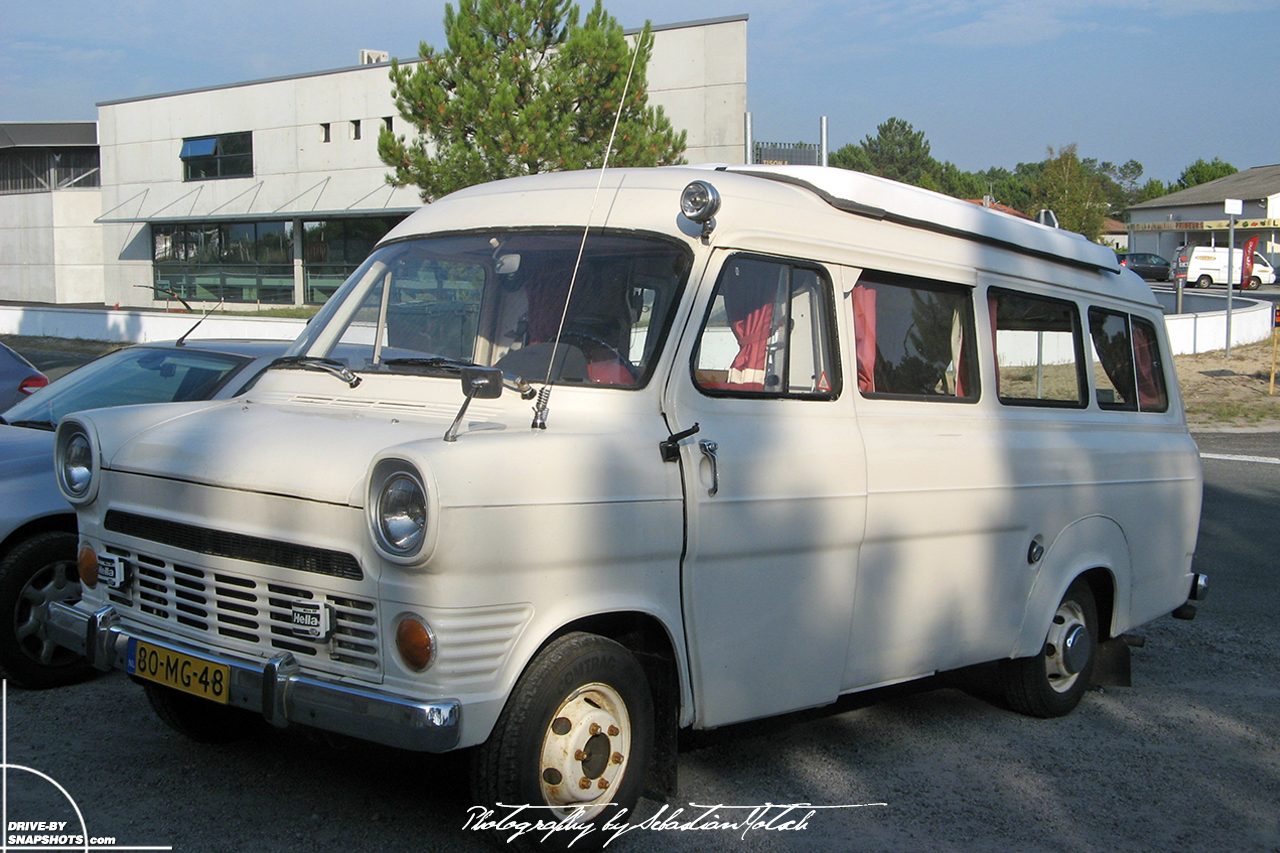 On our way to a wedding in France we opted to take the more scenic Routes Nationales. Driving two days instead of one and taking pictures of interesting things on the way is just so much better than trundling along on the boring Autoroute at 130 km/h. Entering the tranquil town Andelot-Blancheville we found the central plaza full of interesting classic and vintage vehicles, one of which was this Gordini blue Renault Alpine A110 in front of the Hotel-Restaurant Le Cantarel. I especially liked the perfect color-matched parking. Look closely and you will find hints of future posts in the window reflection of the restaurant.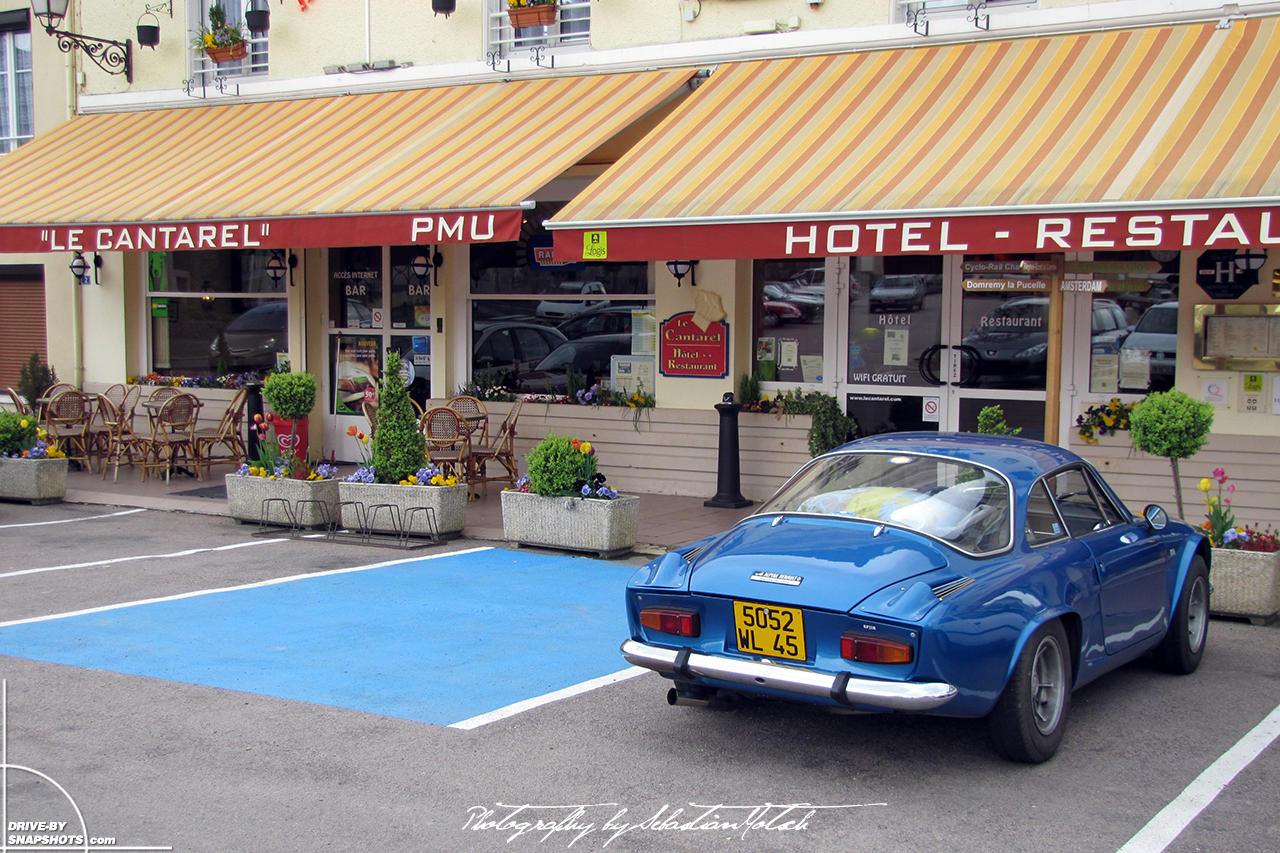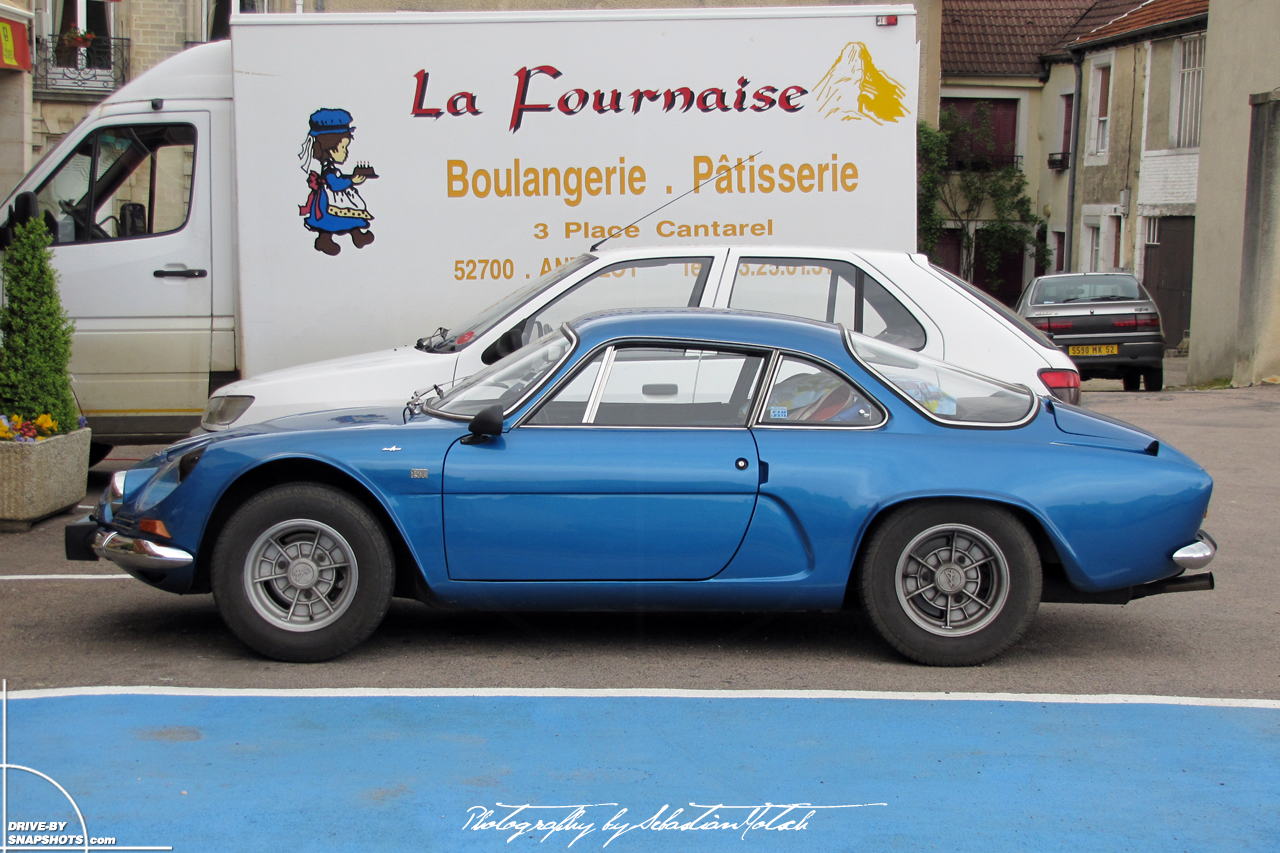 In June 2010 we took the scenic route through the Gorges du Tarn. Climbing out of the canyon and heading towards Le Puy, we drove past a service station somewhere in the rural Département Lozère. As always, I immediately slowed down to take a closer look and was once more rewarded by finding something rather unusual: a leftover WWII Willys MB Jeep that has been cross-bred with a Renault R4. The bodywork of the conversion looked very professional and is actually very clever, because the region sees a lot of snow in winter. Judging by the faded red paint and the rotating light on the roof, it might once have belonged to the local fire department. The markings on the left door indicate that it may have been used by the local garage as well, probably as a service or recovery vehicle?
[Edit: I revisited the vehicle in 2016 and spoke to the owner. Click here to read the article.]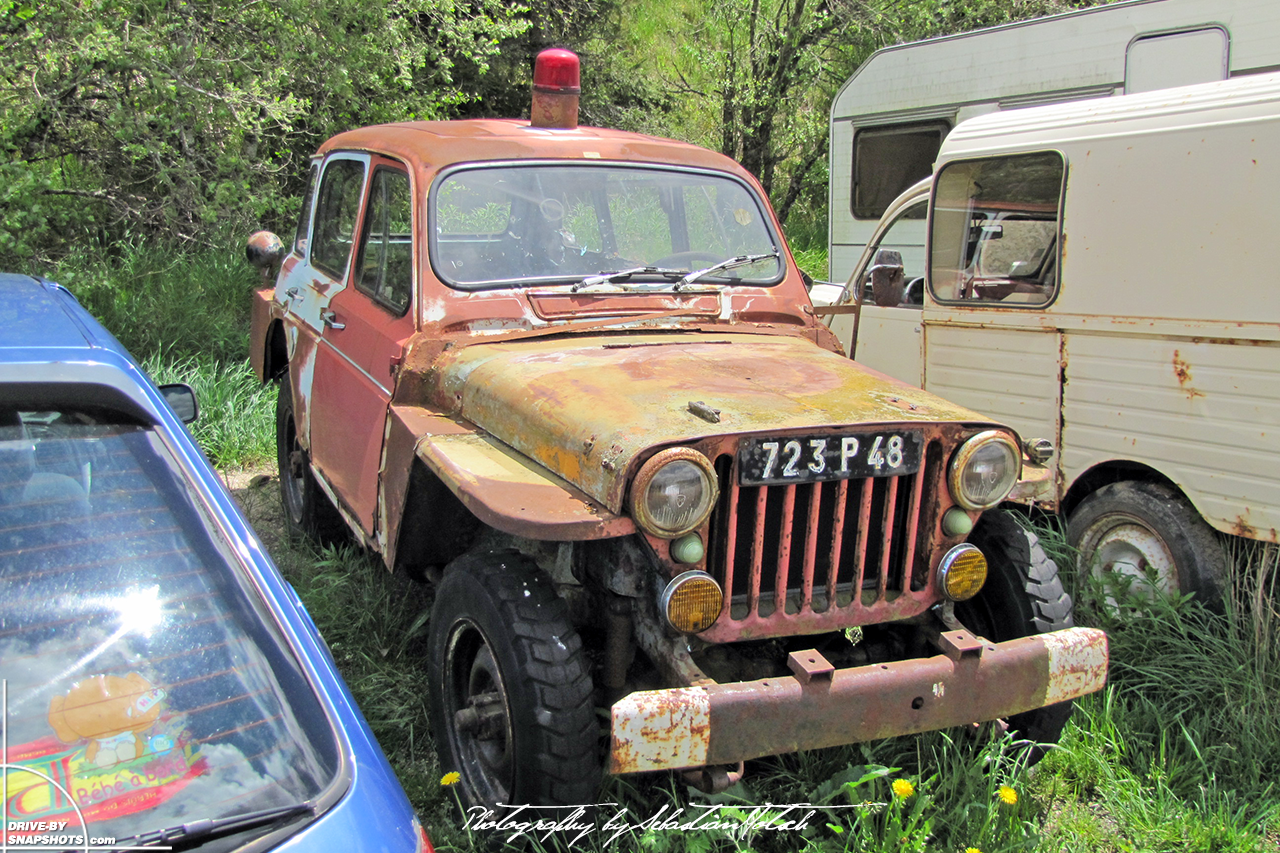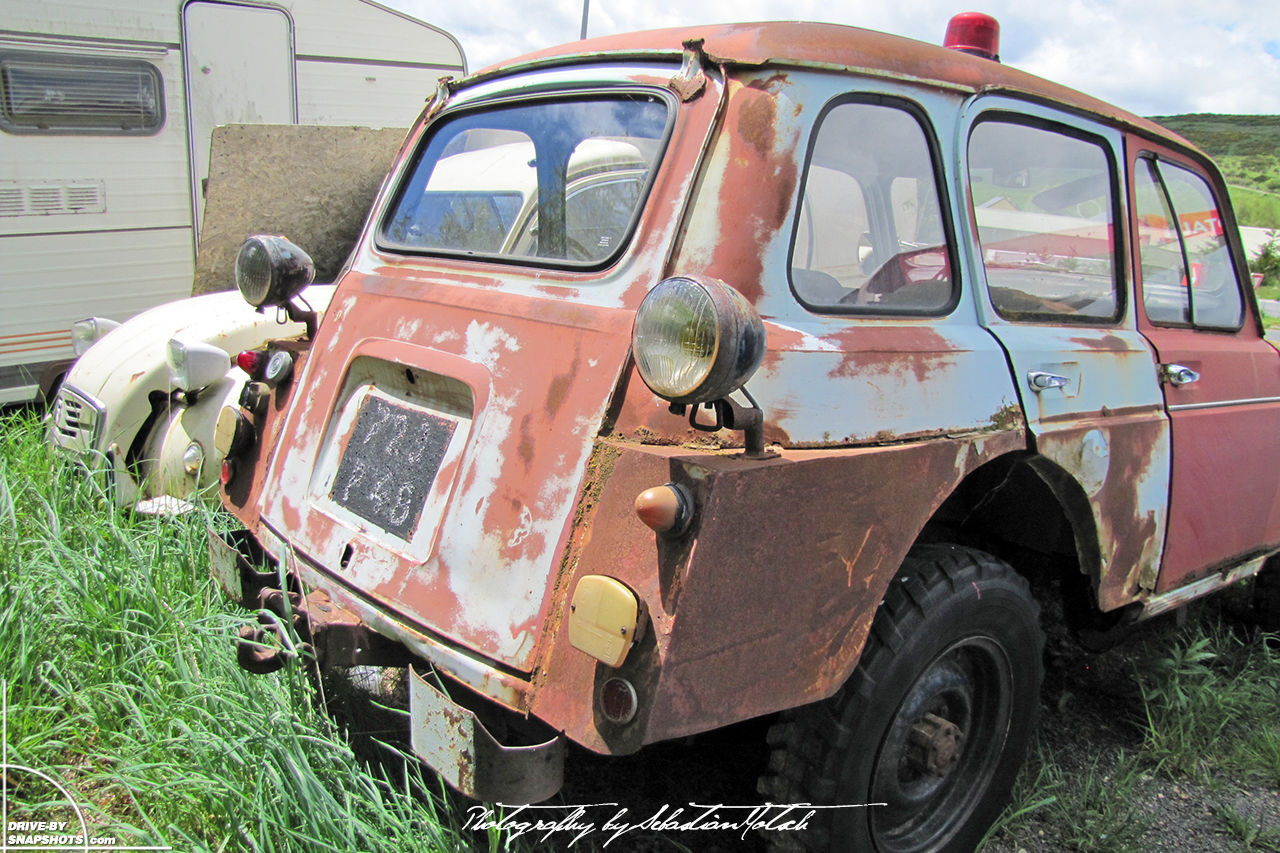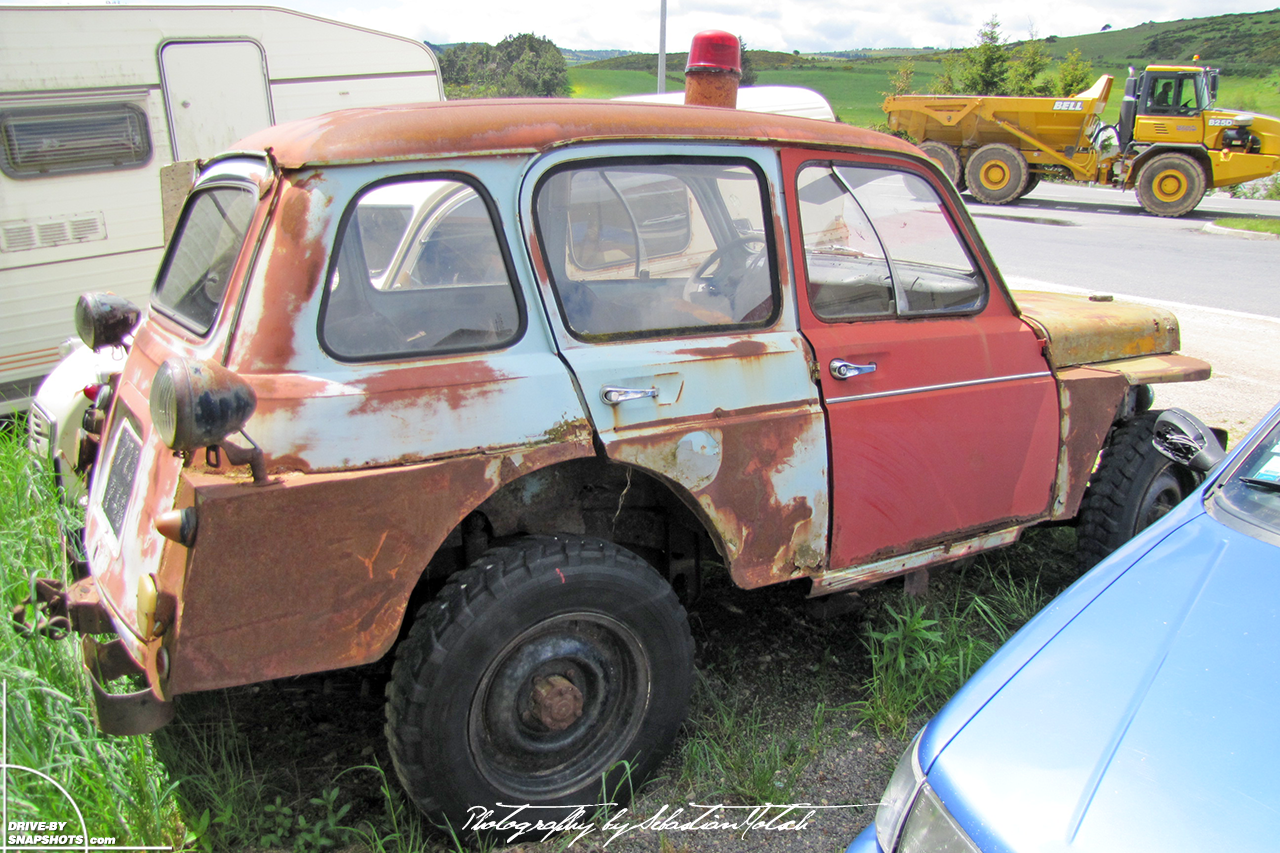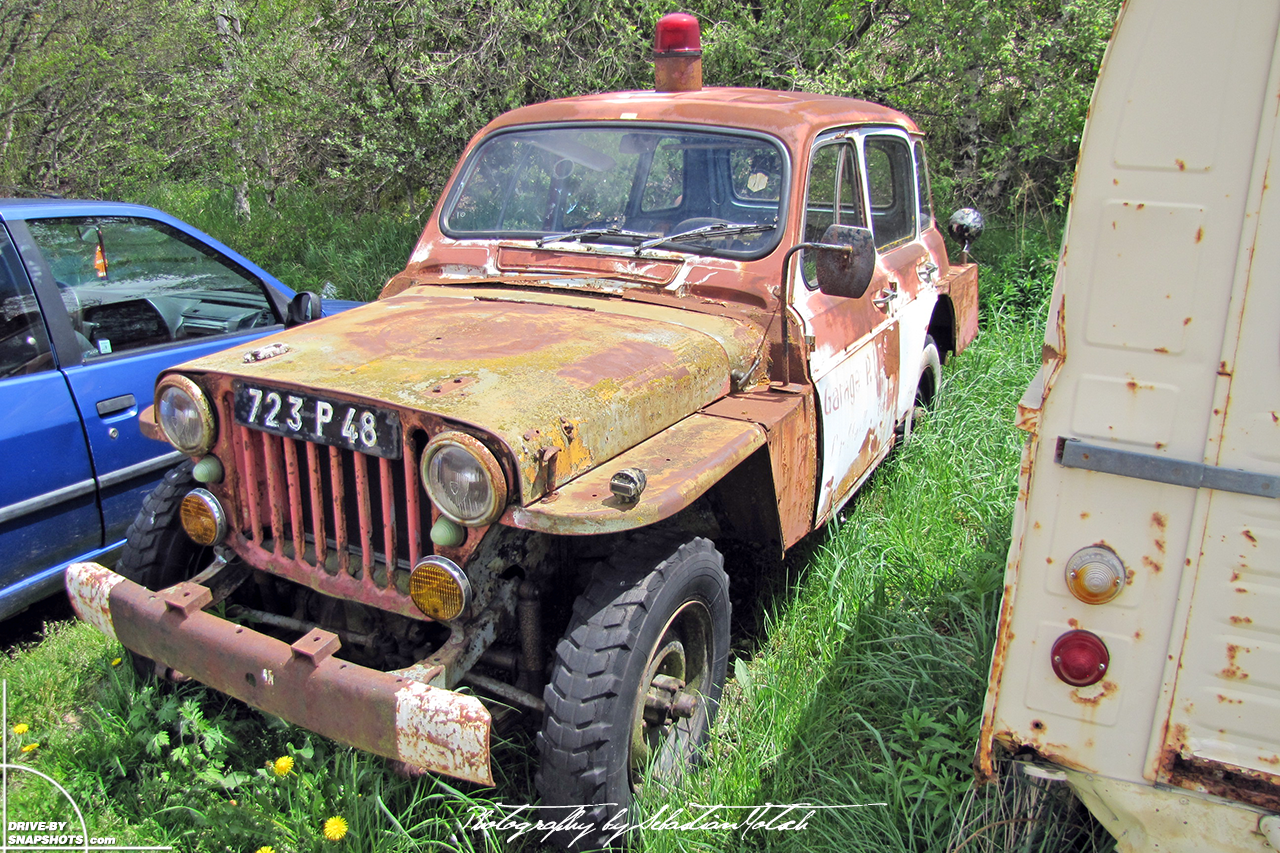 Roquetas de Mar | Impressions
Read More

»

Église Saint-Jean-Baptiste de Mézos

Commandarie templière de Montarouch
Always taking the small backcountry roads instead of the Autoroute paid off again, as we would have never found the Commandarie templière de Montarouch. It is one of those hidden treasures that you'll never find unless you go there on purpose or find it by chance.