Mk1

Jaguar E-Type Zero
2019.08 | Photoshop Chop | Electric Vehicle
---
Yes, there is something missing in this picture. No, I didn't photoshop it out. This Jaguar E-Type doesn't have exhaust pipes because it has an electric drivetrain. Jaguar unveiled a modern revival of the E-Type roadster with an all-electric, zero-emission powertrain in 2017. The vehicle is called the E-Type Zero and has a 40 kWh battery-powered electric motor. It can accelerate to 60 mph in 5.5 seconds and has a range of 168 miles (270km) on a full charge. The battery pack is designed to fit in the space occupied by the original six-cylinder motor without any modifications, and will fit in any model Jaguar using the same motor. The single-speed transmission replaces the original gearbox. In August 2018, Jaguar confirmed it will offer all-electric E-Types for sale starting in summer 2020. You can order yours now. To wet your appetite, I lowered the E-Type for an improved stance and fitted a more contemporary wheel and tire combination.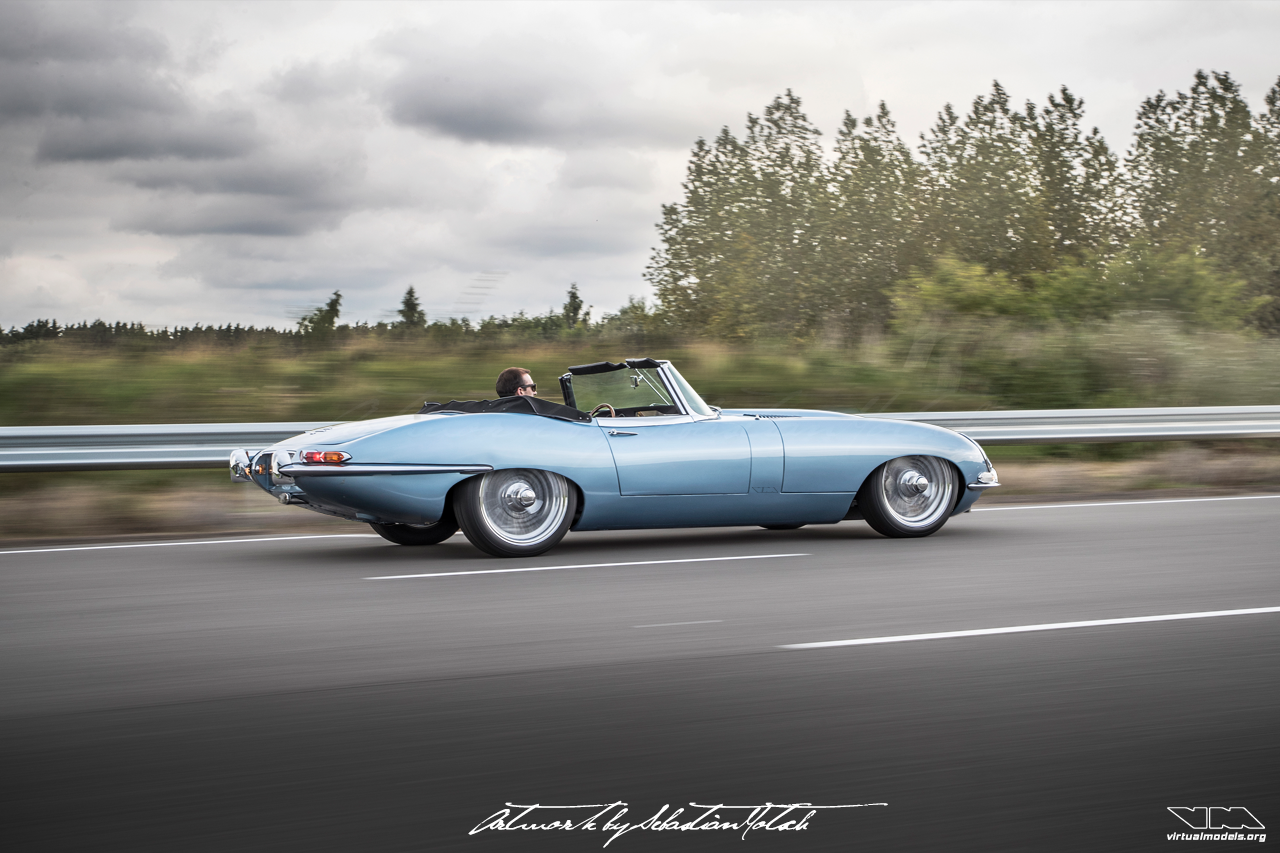 Click here to see the original picture.
---
Sebastian Motsch | instagram @photoshopchops

Range Rover Mk1 2-Door | Delivery Vehicle
Automotive Art | Photoshop Chops | Featured in MotorPunk Magazine Issue 4 2019

Read More

»

Mini Mk1 with mini-me trailer
When you least think of it, something out of the ordinary happens. One day in March 2010 we went across the Rhine River to do some shopping in France. As we step out of the Super U we find this lovely little Mini Mk1, complete with a matching trailer. Cute, isn't it?
Read More

»

Ford Transit Mk1 | Forwards ever – backwards never!
There are a number of songs with that or very similar titles that instantly came to my mind while sorting pictures from a 2009 trip to the French Atlantic coast. We spotted this Ford Transit Mk1 camper van in Hossegor.
Read More

»